These Printable Lunchbox Notes are the perfect thing to have printed and ready in the the drawer.

You can use them every day or once in awhile as a surprise.  I'm the type of person who loves to leave notes around for people to find.  Whether it's in their lunchbox, on the mirrors, or in the car – a little love note goes a long way and it always a nice surprise in a kid's lunchbox too!  (I've even been secretly leaving notes on co-workers computers when they get up – and nobody knows it's me, which is the best…thing…EVER!)
These Printable Lunchbox Notes are fun, easy to print and have ready, and even include blank cards for you to personalize on your own!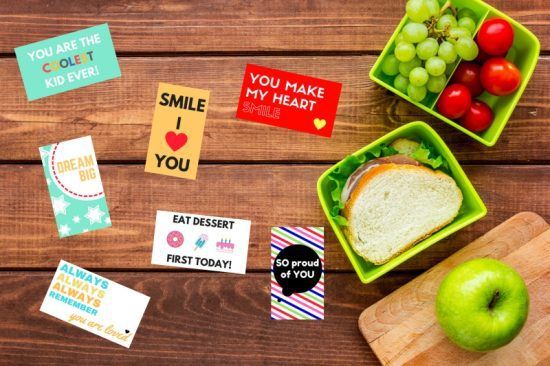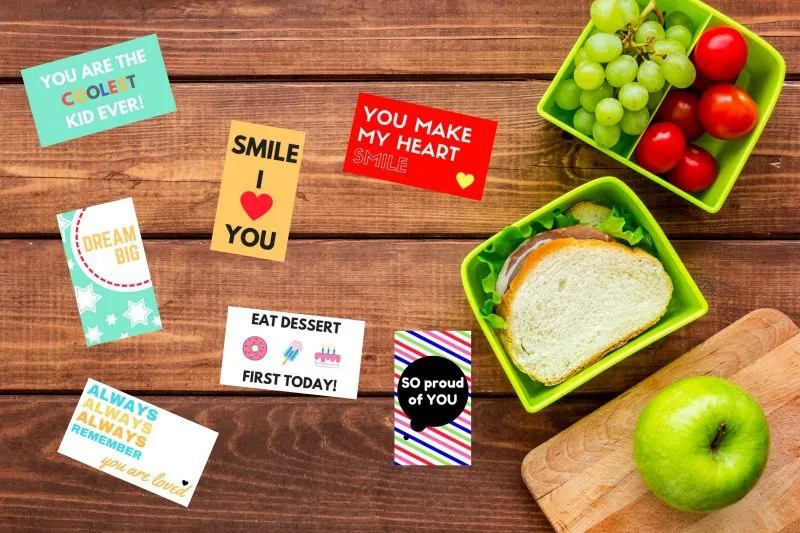 Grab the set of Printable Lunchbox Notes below and be prepared when back to school starts!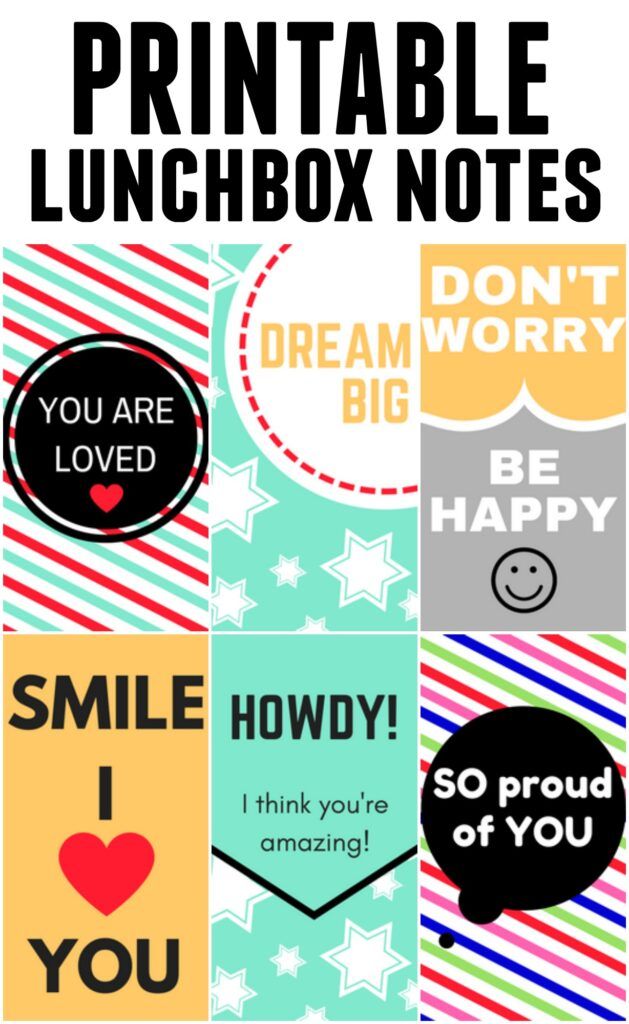 Love these printable lunchbox notes and want more printables?  Check out our other fun sets!

Spring Cleaning Checklists // Chore Charts // Treat of the Month Club