Thanks to Jasco for sponsoring this post!
I've finally found the perfect addition to my new outdoor patio – and sort of my new addiction in lighting – because Jasco's Enbrighten Seasons Color Changing Café Lights are not only durable, easy to hang, and versatile, they easily switch to pretty much any color you can imagine with a remote control.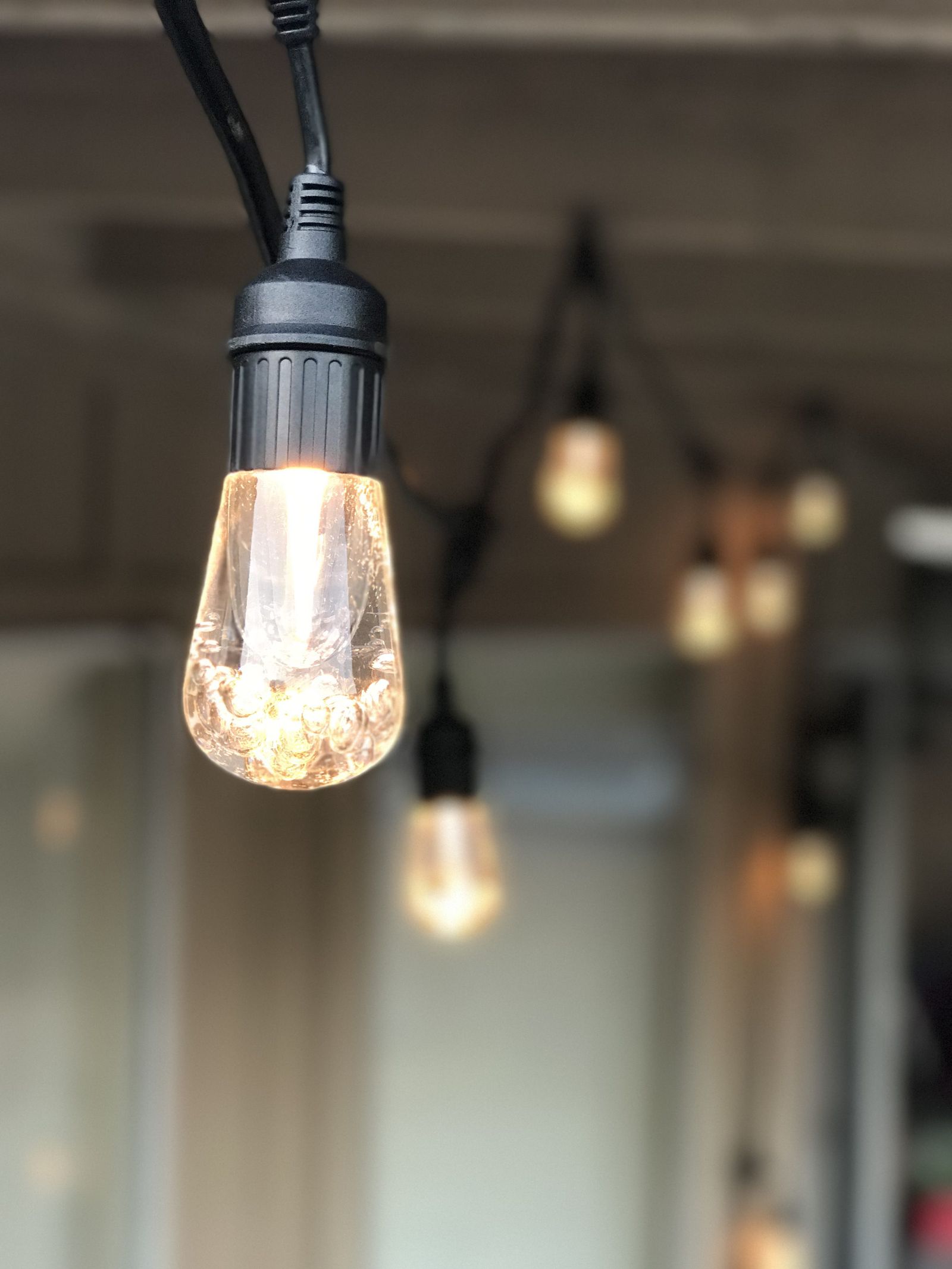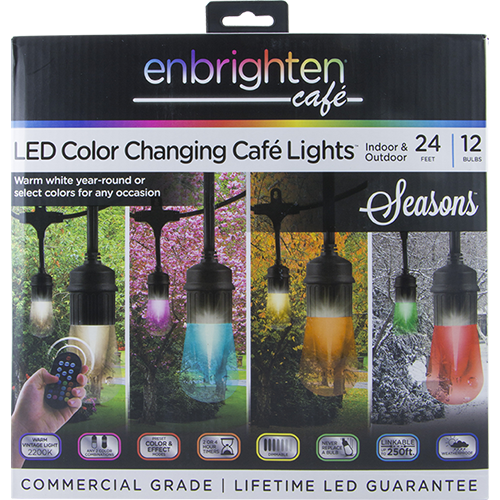 You guys, this means the party can be in full swing and you can whip that remote out of your party and go all " disco party" on everyone with one push of a button.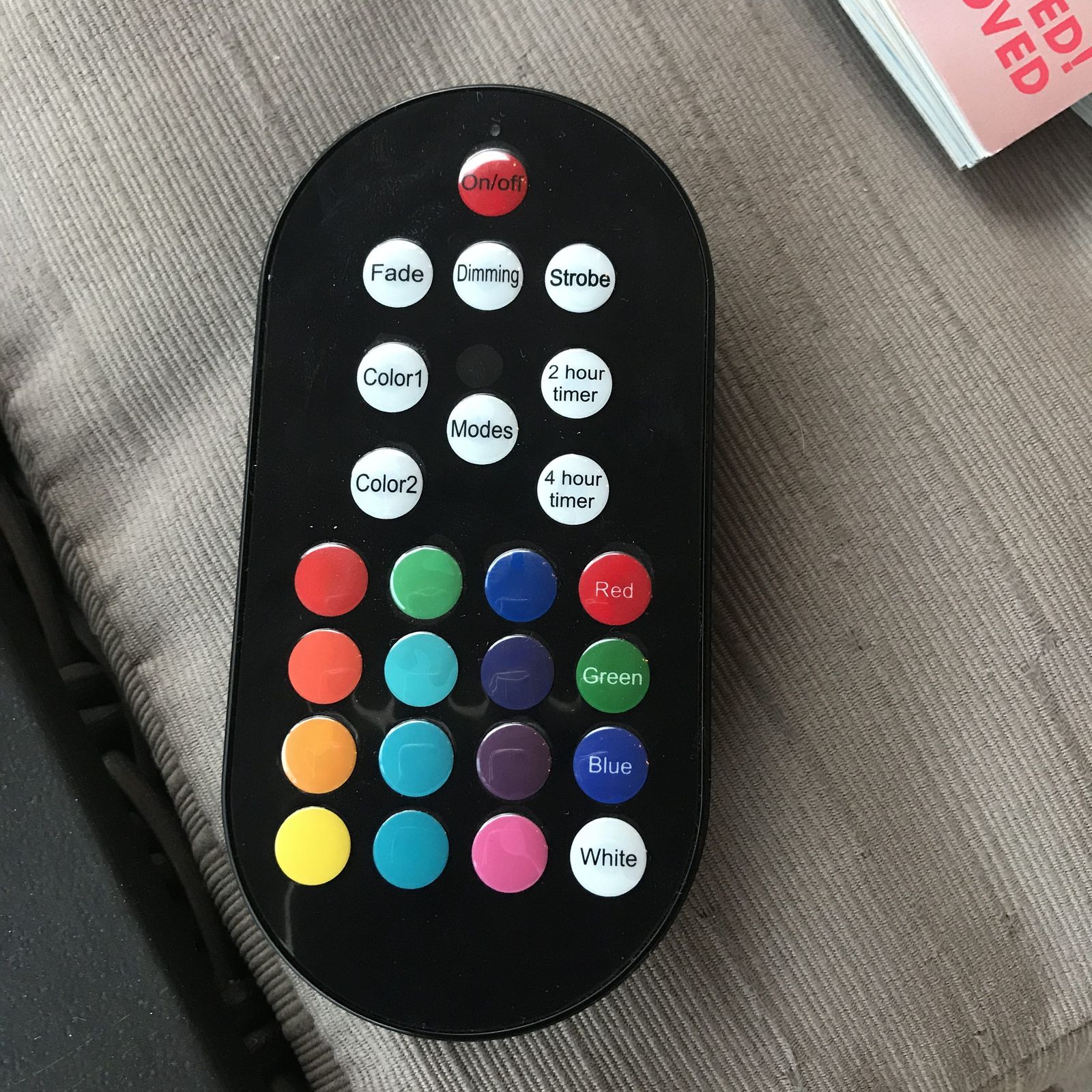 You can utilize these lights to spruce up any space in your home – inside or out because they're both durable and decorative. We chose to use them on our newly furnished back patio and they're perfect!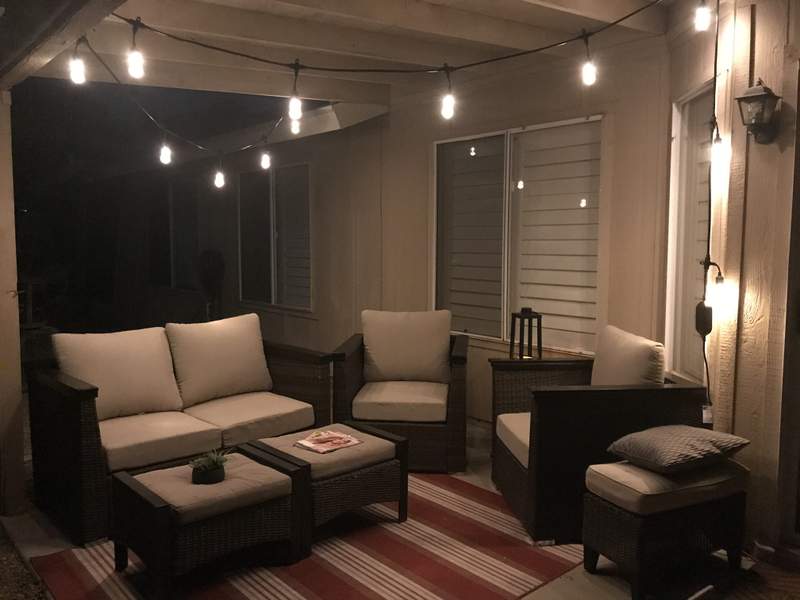 The Jasco's Enbrighten Seasons Color Changing Café Lights. These new color changing LED rope lights are all you need to put the finishing touches on an outdoor space. They're perfect to keep up year-round and change colors depending on your mood or the season!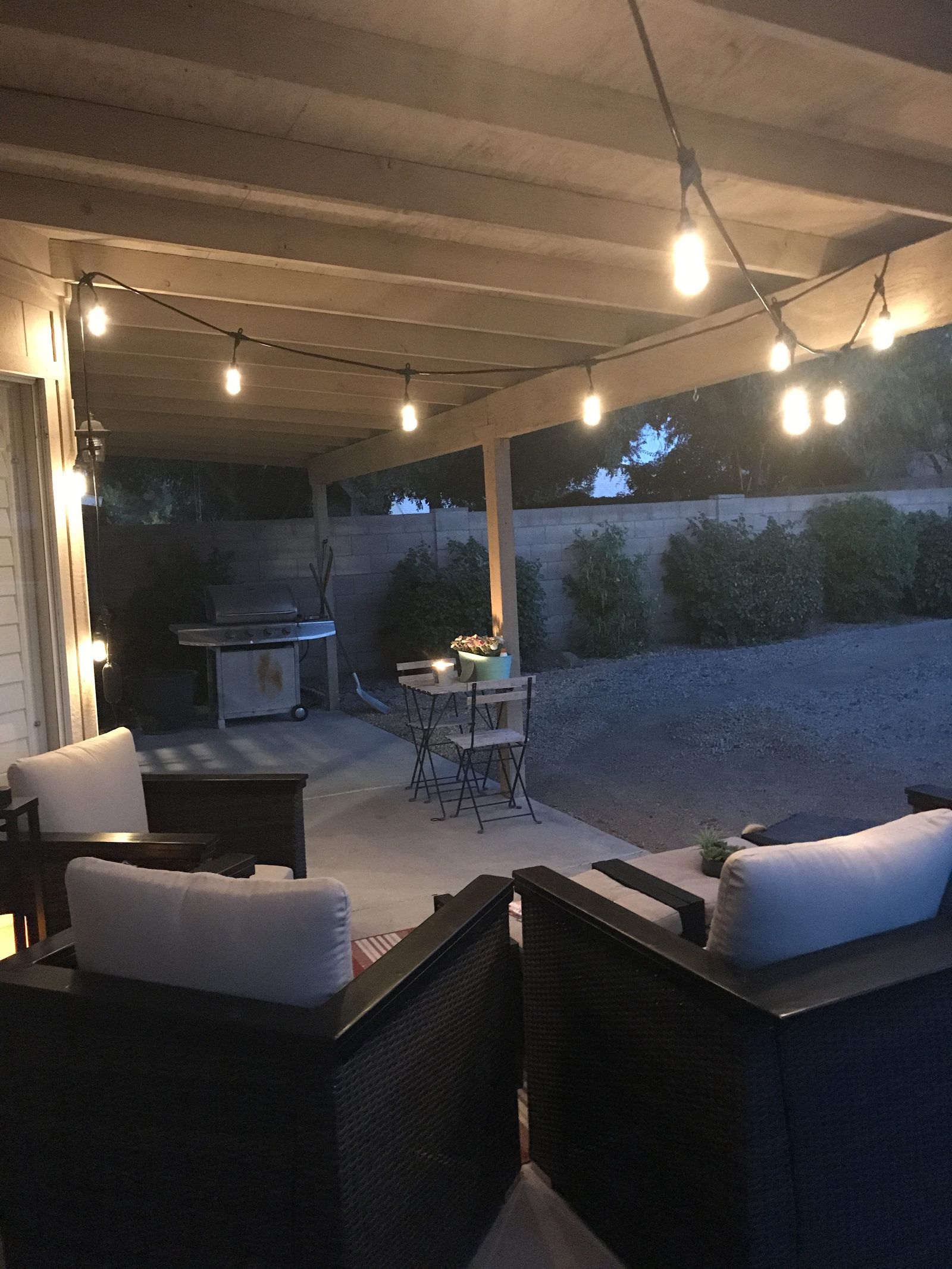 The first thing to know about these lights is that they are incredibly durable. The LED bulbs are energy-efficient and reduce energy by over 95%. You can connect multiple strands so you don't have to find places to plug each one in. You can connect up to 15, 48ft strands. That is 750 feet that you can place all over the yard and still only have one single spot to plug them in.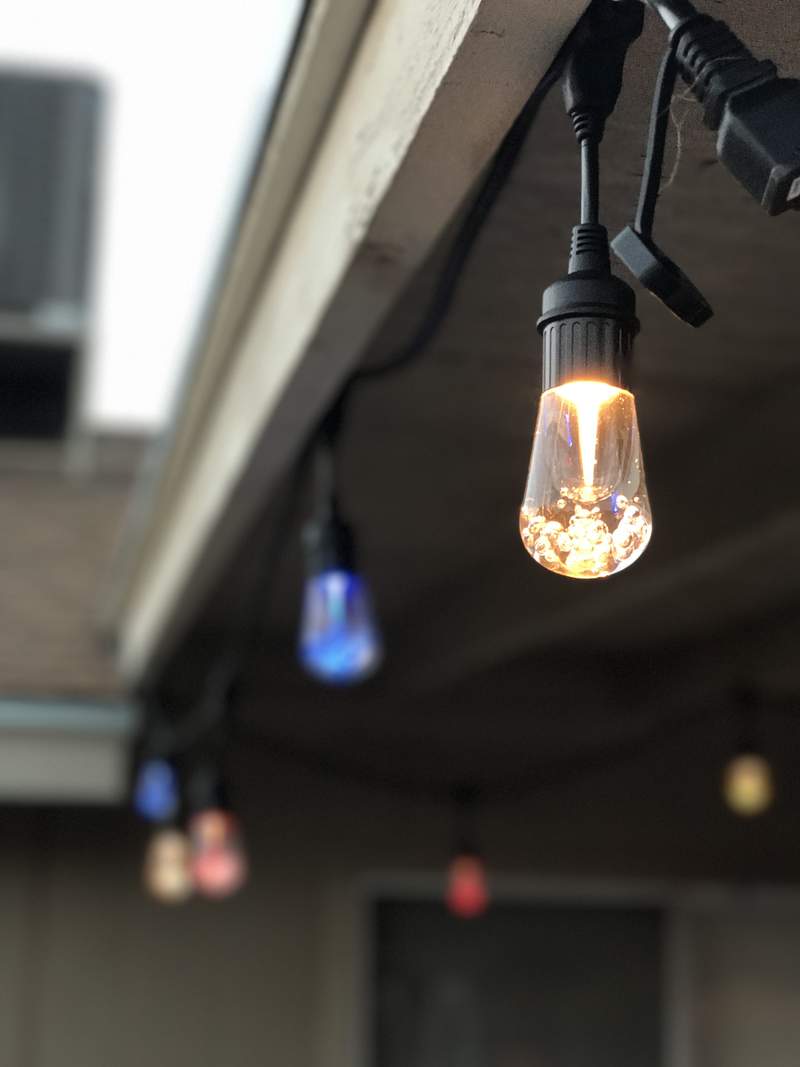 They have flexible hanging options so no matter if you need to dangle-drop them or hang them on a single nail, it's a piece of cake to do. It only took us about 5-10 minutes to hang one 24-ft strand.
One of the best features of the Enbrighten Seasons Color Changing Café Lights' is that they are impact resistant. This light set is not your typical fragile string of lights that will pop if you drag them on the ground. They're tough as can be, yet still so darn modern and pretty!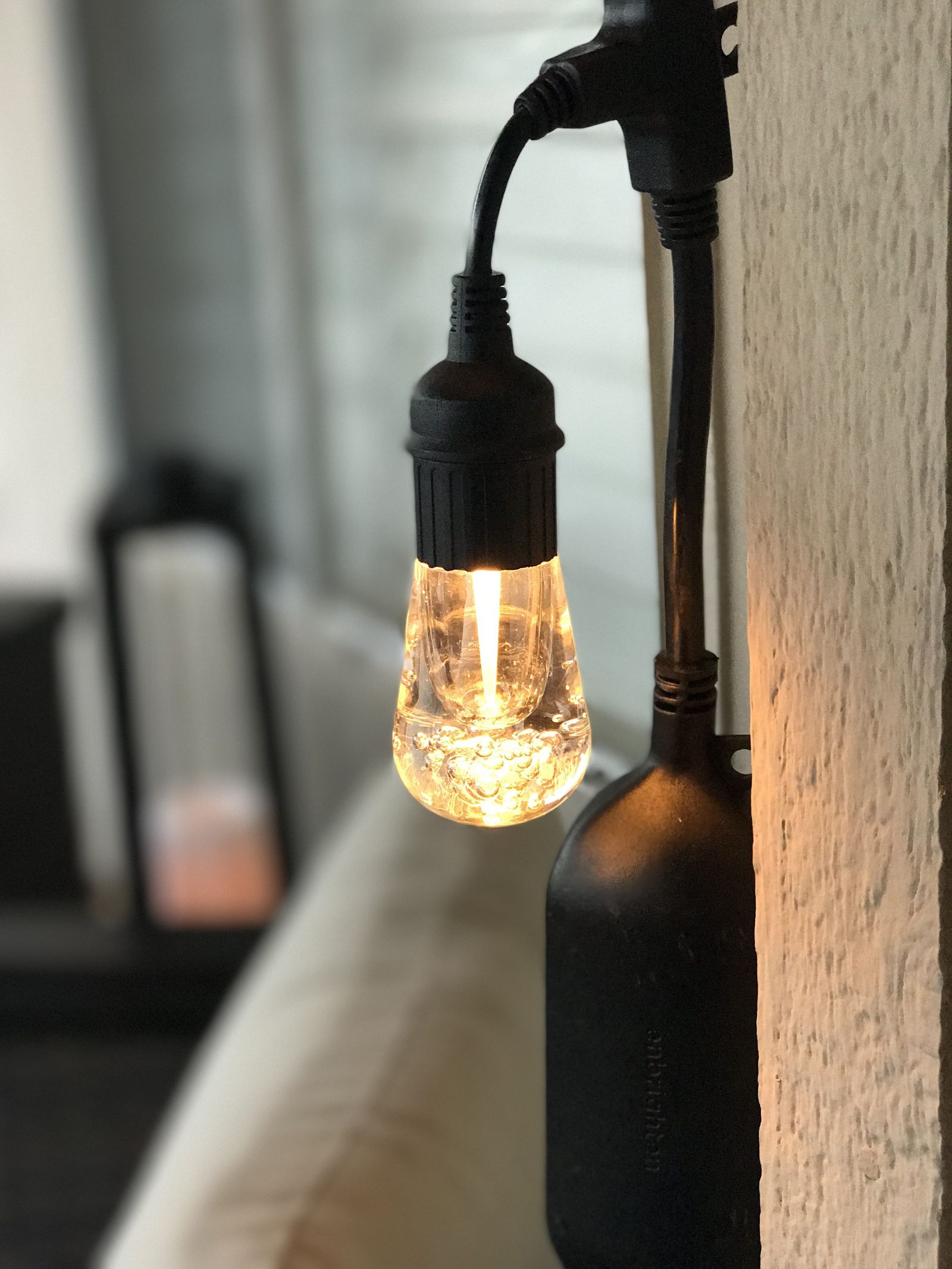 These color changing bulbs have several selectable modes. You can choose to do a single color, a combo of 2 colors (you can get crazy and do teal and orange or purple and red!) or they also have several pre-set color modes. Some of the preset modes I love the most are Christmas, Halloween, and 4th of July. Check out my patio with a sampling of the colors available!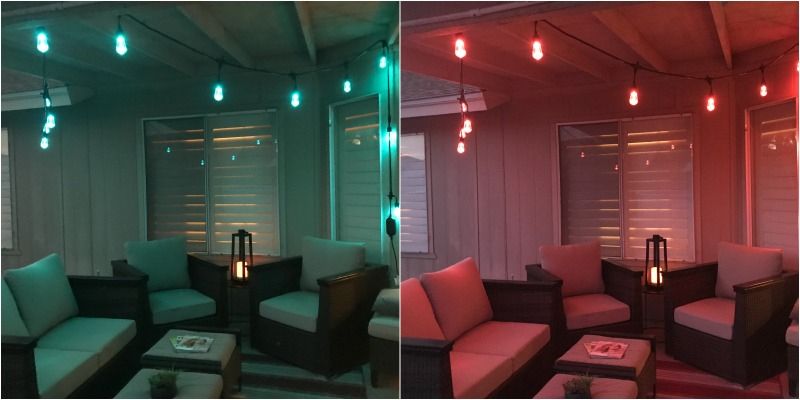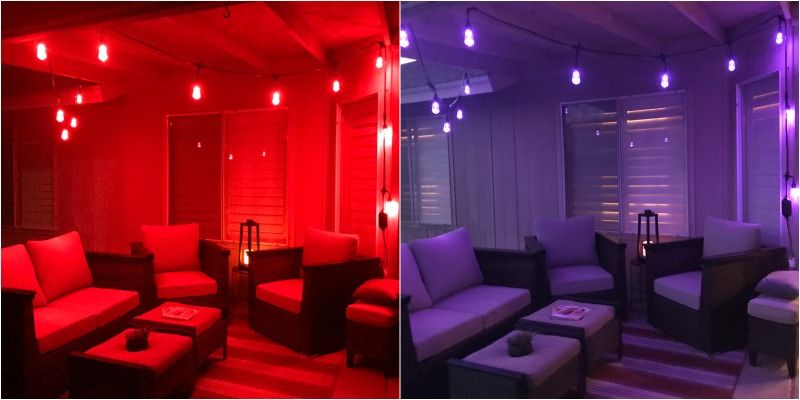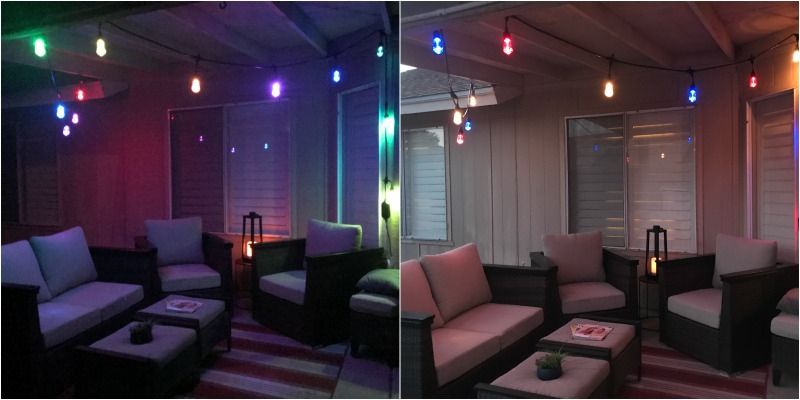 I love that you can change them up all year long which means these bad boys never have to be removed. They can be left up for enjoyment all year long. With one push of the remote, you can have new lights on for each occasion – whether it's your favorite holiday, a themed birthday party or even your favorite sports team colors.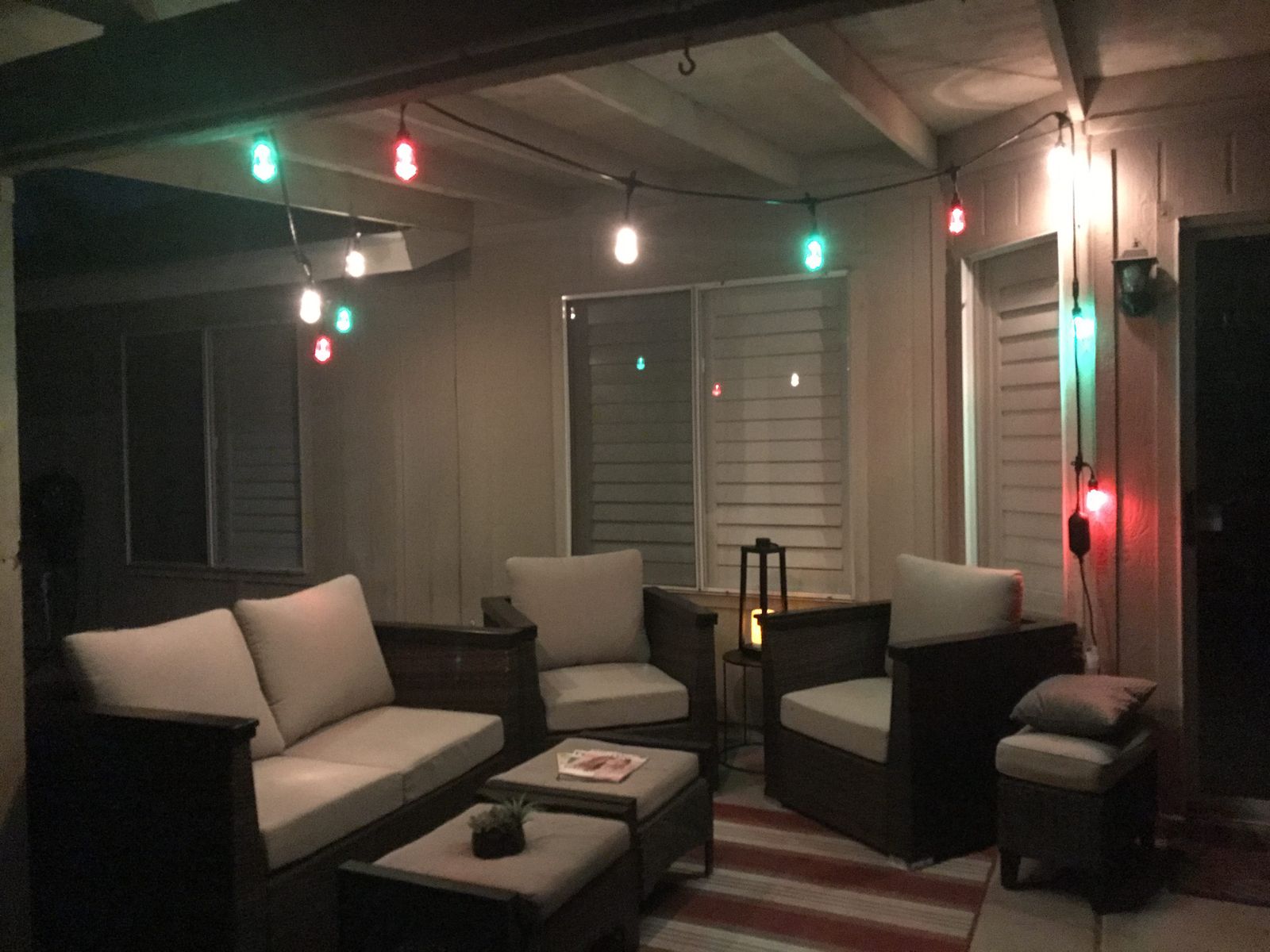 There are so many endless possibilities with Jasco's Enbrighten Color Changing Lights and there are so many things you can do with these fun Enbrighten Coloring Changing Cafe Lights. Not only can you choose the color, there are also options to dim the colors (cue the romance), fade, or strobe as well as a built in 2 and 4-hour timer.
Tech Specs
24 Feet
12 Bulbs
24″ Spacing between bulbs
Lifetime LED bulbs
Save up to $89 per year*
Linkable up to 750ft
Warm White Light 2700K
120V 50/60Hz 5W
Heavy-duty 18/3 SJTW cord
Wet location rated
UL listed for permanent installation
Best part by FAR: You never have to take down your outdoor holiday lights again and that's a HUGE #win in my book!