Graduation Gift Ideas
When a graduate moves on to the next stage of their life, there can be a lot of hesitation, excitement and fear, all wrapped up into one little head.  When you can give them a gift that will help make their life a little bit easier from the start, then you know you've done a great thing!  These Graduation Gift Ideas are sure to please!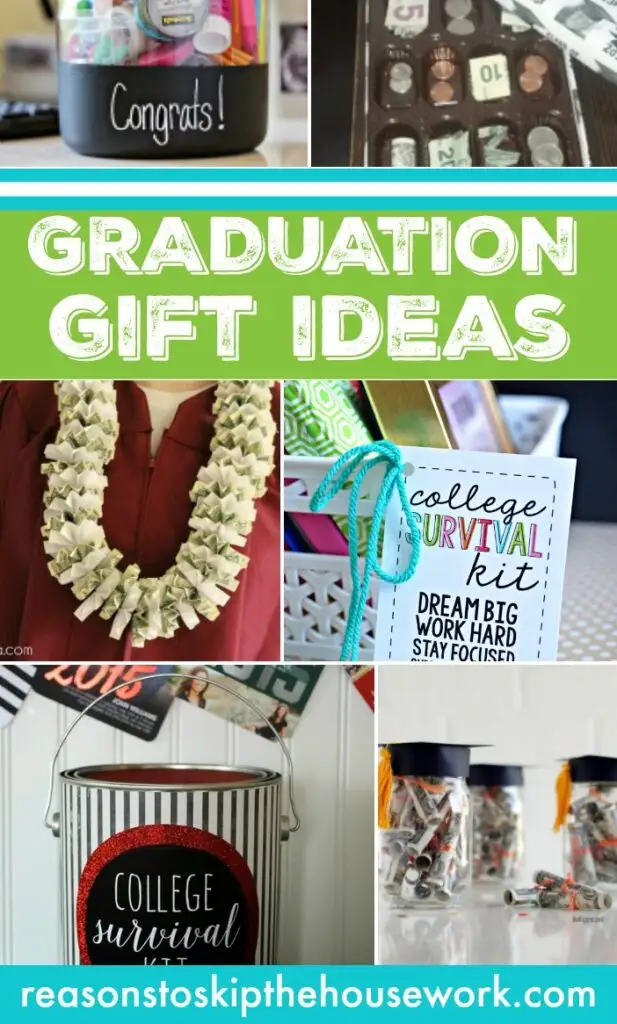 Graduation Gift Ideas are hard to come by, but here are a few that graduates are sure to love, whether they're moving on to college or real life- these are all great ideas.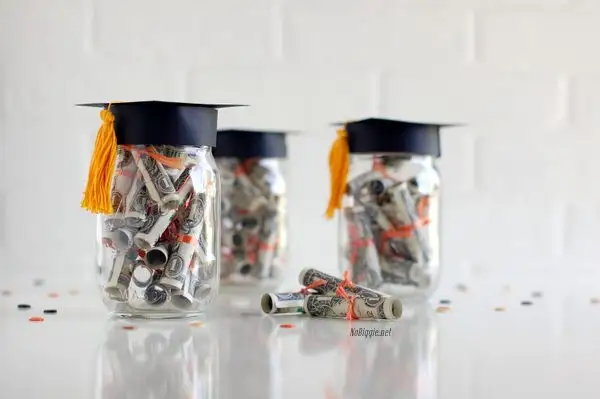 This Graduation Hat Jar from No Biggie use dollar bills as diplomas and would thrill any graduate!
A College Survival Kit that includes some of these fun things: gift cards, money, pencils, pens, post-it notes, alarm clock, lotion, shampoo, detergent, tissue, treats, candy, quarters, etc.  is so easy to put together with a free printable from Ginger Snap Crafts.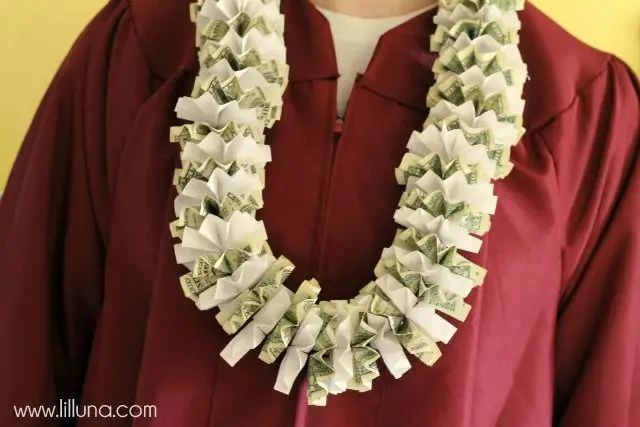 What graduate wouldn't love to be gifted a Money Lei?  Lil' Luna shows you the steps to make it and they're easier than you'd think!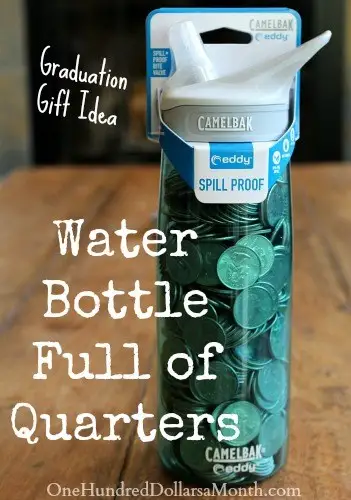 You'll be shocked to find out how much money this water bottle gift can hold.  Find a great water bottle to gift to your grad and fill it with quarters so they'll be able to use it for vending machines, laundry, parking downtown, etc.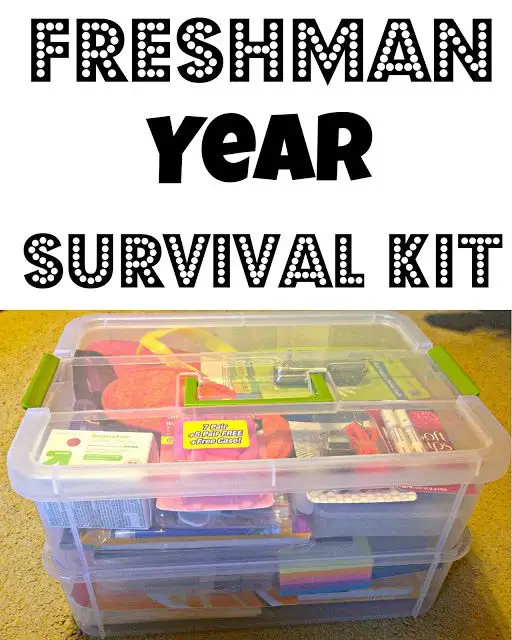 A Freshman Year Survival Kit is the perfect thing for someone about to head out into their whole new world.  This gets them going in the right direction.  Our Lives Are An Open Blog gives you some great ideas for what to pack in the kit!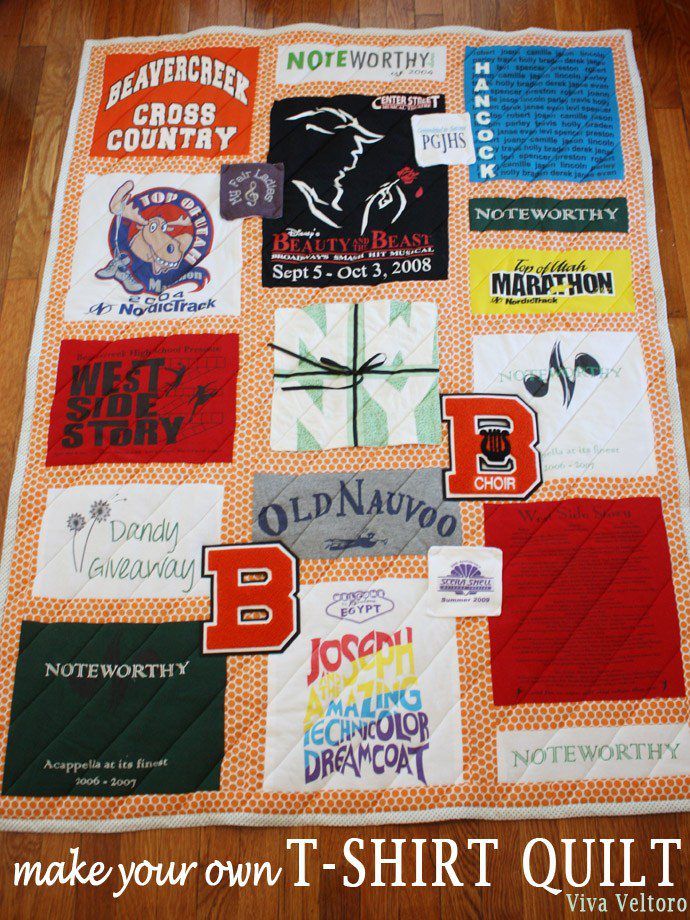 If your graduate has been saving all of their old t-shirts turn them into a t-shirt quilt and send it off with them to college!  Vivaveltoro has the full tutorial for you.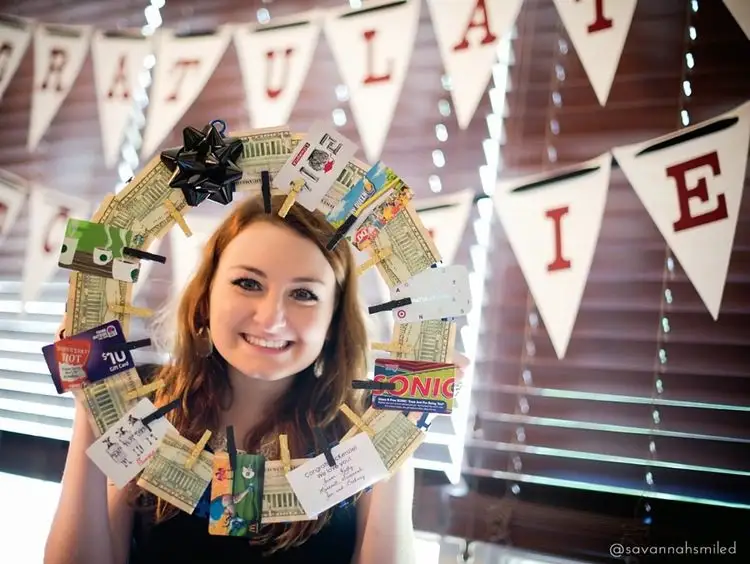 The best way to give a grad a bunch of gift cards is to grab a wreath form and mix the gift cards in with cash-ola to make a Graduation Wreath!  The perfect gift idea over at Savannah Smiled.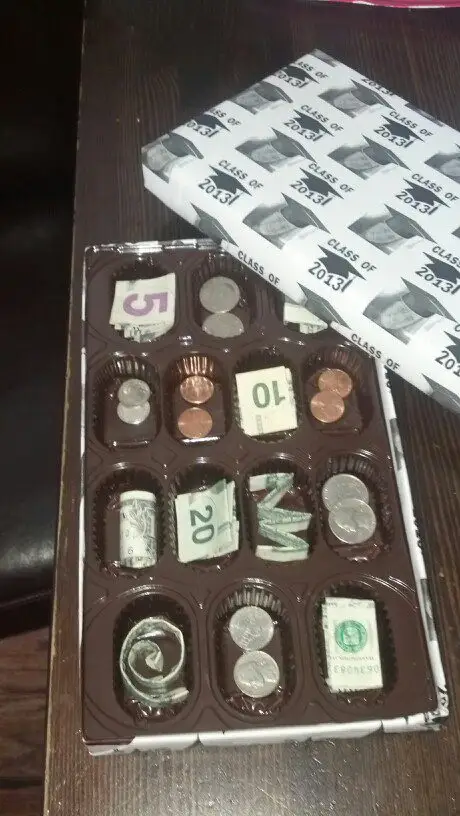 I would have loved to open up this Life Is Like a Box of Chocolates Gift! (source unknown)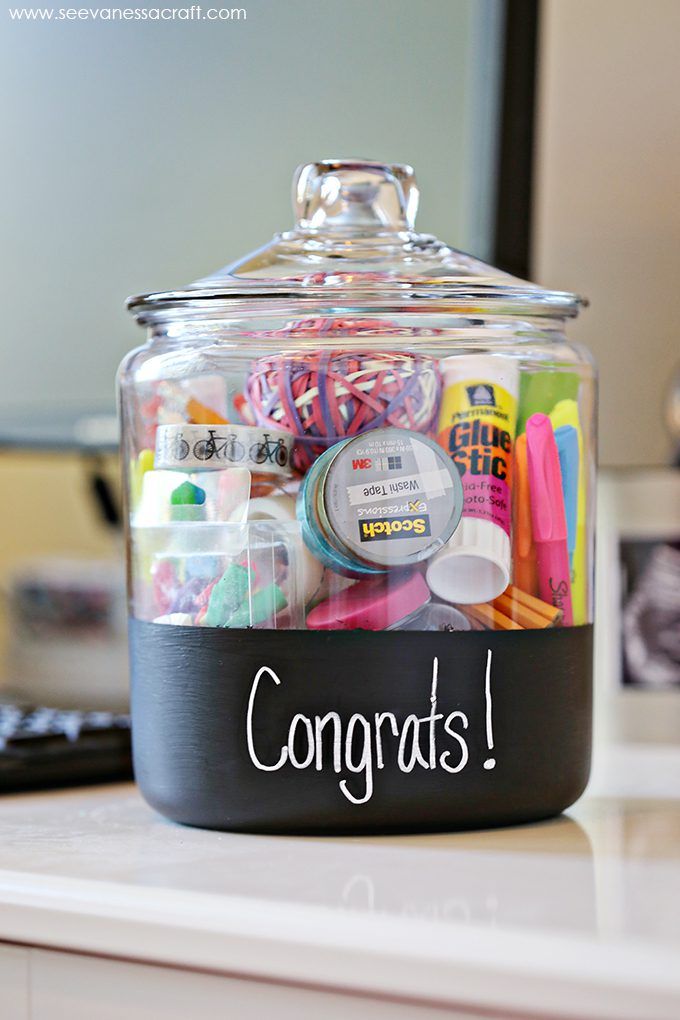 See Vanessa Craft made up a New Job Jar that would also be the perfect gift for a graduate – whether they are going into the work force or headed off to college,  this is a great gift!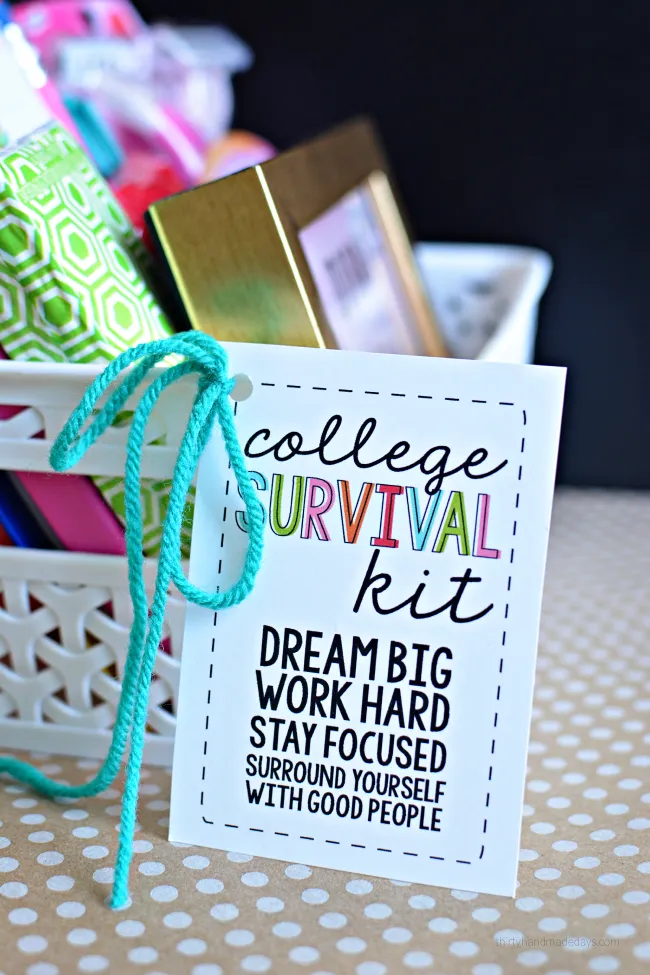 Grabbing a few necessities and making up a College Survival Kit is the perfect graduation gift idea.  Mique from 30 Handmade Days even has a darling free printable to add to the present for that perfect handmade touch!