Affordability is always going to be a concern when we look for ways to improve our homes. Budget renovations are fantastic, but they can sometimes be a little difficult to pull off if you aren't completely sure about doing DIY work on your own or you don't have a friend who is capable of helping you. But out of all the improvements you could pull off, improving your bathroom is arguably the most budget-friendly because it's usually such a small room and there are countless things you can do to improve it.
It's always recommended to start your renovations in a small room if you're new to DIY, and the bathroom is actually a surprisingly good place to renovate on a budget. This is because your bathroom (once given the spa-like treatment) can help you relieve stress, unwind after a long day and help you relax on your days off. To give you some ideas, here are some budget ways to give your bathroom the spa-like treatment.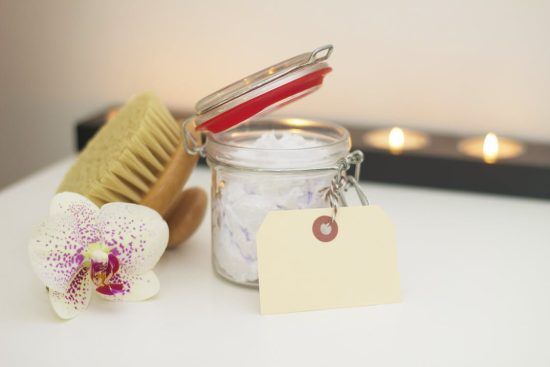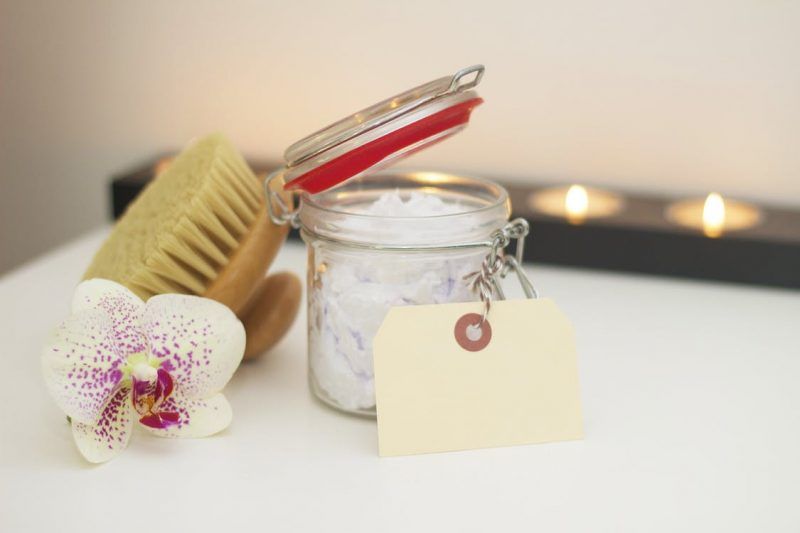 Image Credit – Pexels
Step 1: Decluttering Your Bathroom
The first major step that you have to take is to clean up the bathroom. Get rid of all the clutter in your bathroom (such as the excess amounts of toothpaste, the useless brushes you don't need and the dozens of skin and hair products you use) and put them in another room. Once everything has been moved out, you can start to wipe down the shelves, clean up the cupboards and give everything a nice polish. Now, go back to your stash of bathroom goods and try to pick out everything that you're actually going to use. The essentials are good, such as your toothbrush, paste and so on, but do you really need five different types of skincare cream or are you fine with just one? Don't be afraid to just throw out the stuff you don't need.
Once your bathroom is decluttered, you'll already feel like it has transformed into something new. Decluttering is actually a secret to great-looking houses. This is because space comes at a premium in small rooms like a bathroom and your mind will get far too used to something if you don't change it up now and then. Your brain will feel like you're in familiar yet different territory, and this triggers a happy feeling that is sure to motivate you to perform more small changes. Since you have less clutter on your shelves and in the cupboards, you can now afford to do more drastic things and change things around without having to reorganize your products.
Step 2: Work the Blank Slate
Now that you have a blank slate to work with, we're going to introduce some basic ideas that will help you design your ideal spa-like bathroom:
Know your limits

– not everyone is great with DIY and your bathroom might not be able to support everything you want. A wet room isn't possible in most homes unless it's built for it, and you probably won't get far replacing your entire floor with an expensive-looking granite or tiles. Set a budget, know your limitations, but when in doubt, call a contractor.
Set a theme

– there are countless

bathroom themes

that you can draw inspiration from. For a spa-like feel, use earthy colours like green and brown. For a modern and clean look, make use of light and pale colours. What you do here is completely up to your personal preferences, but just be glad you took the time to declutter and make it easier to paint your bathroom.
Limit your decorations

– whether you're buying small plants, a new towel holder or even laundry baskets, try to limit the number of decorations you add. The last thing you want is to clutter up a blank slate with too many things, so keep it simple.

Plan a centerpiece

– if you're lucky enough to have a large bathroom, then you can get something that acts like a centerpiece. Think of this as the item that adds a "wow" factor to your bathroom. It could be a strangely shaped bath,

unique bathroom mirrors

, or even a beautiful glass shower door.
Hopefully, these tips have given you some ideas on how to plan your theme. It's going to expensive to perform some of these changes (especially if you plan on replacing your bathtub) but it's fairly drastic compared to the easier changes such as painting or adding a mirror.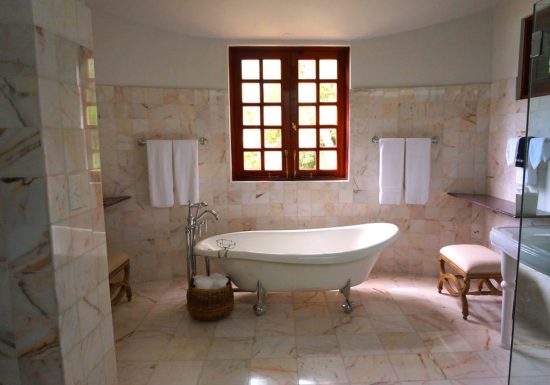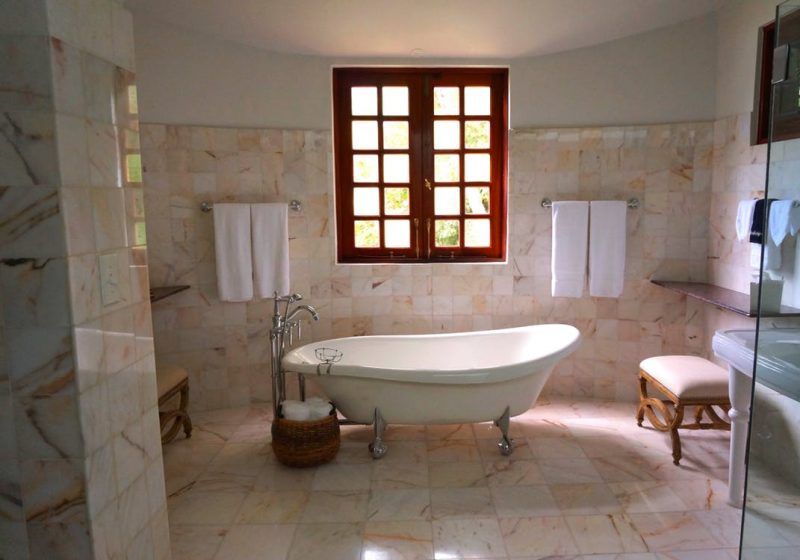 Step 3: The Finishing Touches
Now we get to add the finishing touches to your bathroom project. This is going to include small things like a bundle of petals that you can sprinkle into your bath, some homemade makeup and skincare products using coconut oil or even some fresh towels to get rid of your old and boring looking ones. The finishing touches you add really depend on the type of bathroom you designed. But again, it's important not to overdo it with the finishing touches. You want them to finish a room, not add more junk to it.
If you have a shower bath combination, then you might want to switch out the curtain to fit your designs. There are many different shower curtain designs and getting something distinct to fit the rest of your decor can help it stand out instead of being just a simple curtain. You might also have plenty of extra space for wall hooks to hang clothes, bathroom accessories or even just towels for the guests. These are light, simple to install and a cheap investment. Lastly, consider soft textures like rugs if you have tiled flooring or something hard. A luxury bath mat can add a lot of warmth and comfort, and it can stand out in an otherwise plain looking room.
Hopefully, this guide has given you enough information to start your own budget spa-like bathroom. There are plenty of other cheap ways to give your bathroom a makeover, but these tips will help get you started so you can get a good idea if you want to invest more in the future or not.