Fruit Cones are simple to make with chopped fruit topped with Cool Whip, and served in an ice cream cone – the perfect after-school treat!
Whether the kids are coming home from a long day at school or they're just needing a fun and decent snack, Fruit Cones are the perfect option!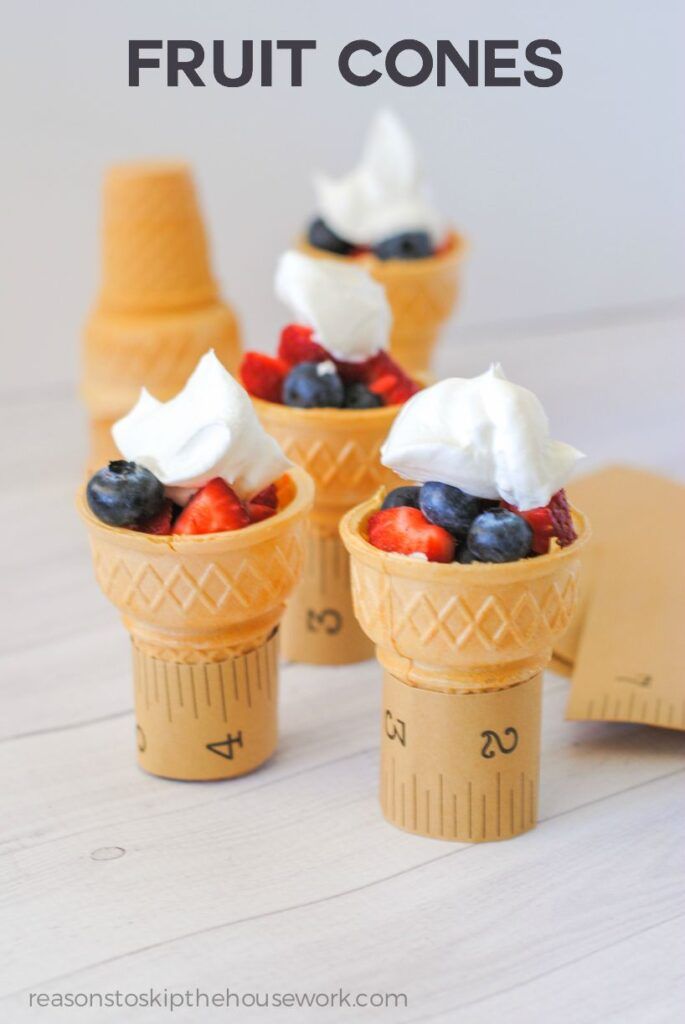 How to Make Fruit Cones at Home: Step-by-Step Tutorial
TO make the cones perfect for a "first day of school is over" treat, I used treat bags I'd found in the dollar section of Target – you know the one, it gets you every time…
I cut the ruler part of the bag off and wrapped it around the ice cream cone and secured it with tape.
You could use any kind of scrapbook paper as well – to jazz up the cones with some fun designs.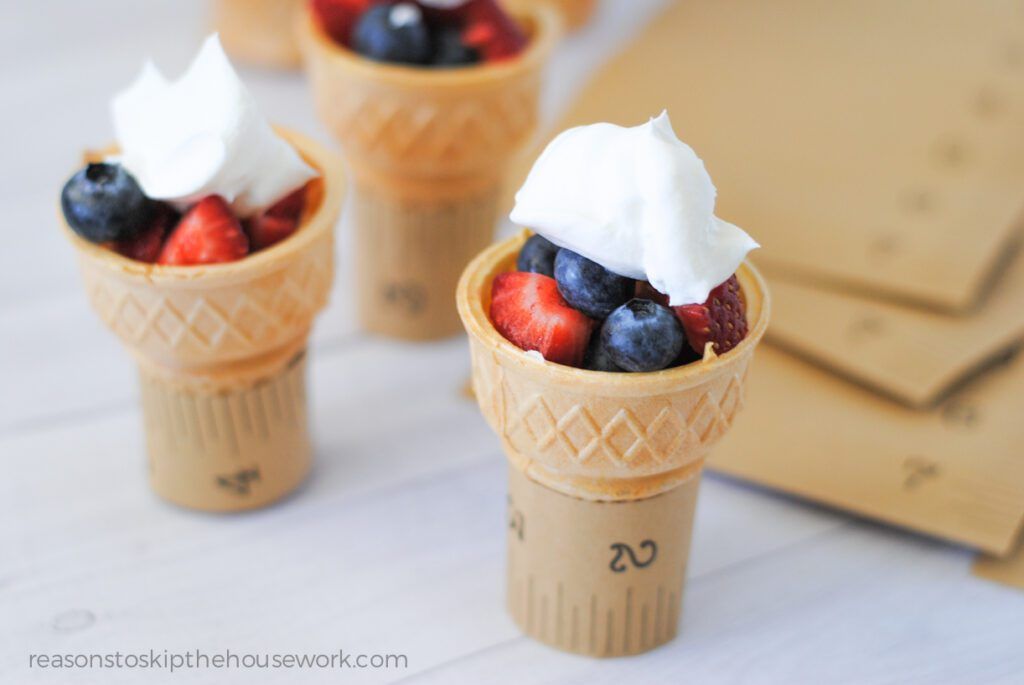 You don't need to use any paper, as they're just as delicious without a wrapper on them.
Layer the fruit with Greek Yogurt for a healthier treat, or layer with Cool Whip for a dessert treat.
There are so many fun options for Fruit Cones, the possibilities are endless (and fun!)
How Do Your Fruit Cones Look Like?
What would you layer with the fruit? I'd love to hear some other options. Because my "go-to" is always Cool Whip!