If you have a little girl in your home or even KNOW a little girl, you're sure to know that FROZEN is still huge.  I just don't think it's going away – any.time.soon.  Please, someone, make it all stop!  Every holiday I think, this is it, right?  No more Elsa and Anna in the stores.  Then, I pass by a 1 foot tall chocolate Elsa the other day and realize that Valentine's Day has also been consumed – once again- by these two gals.
 Time to design some printable Frozen Valentine's Day Cards!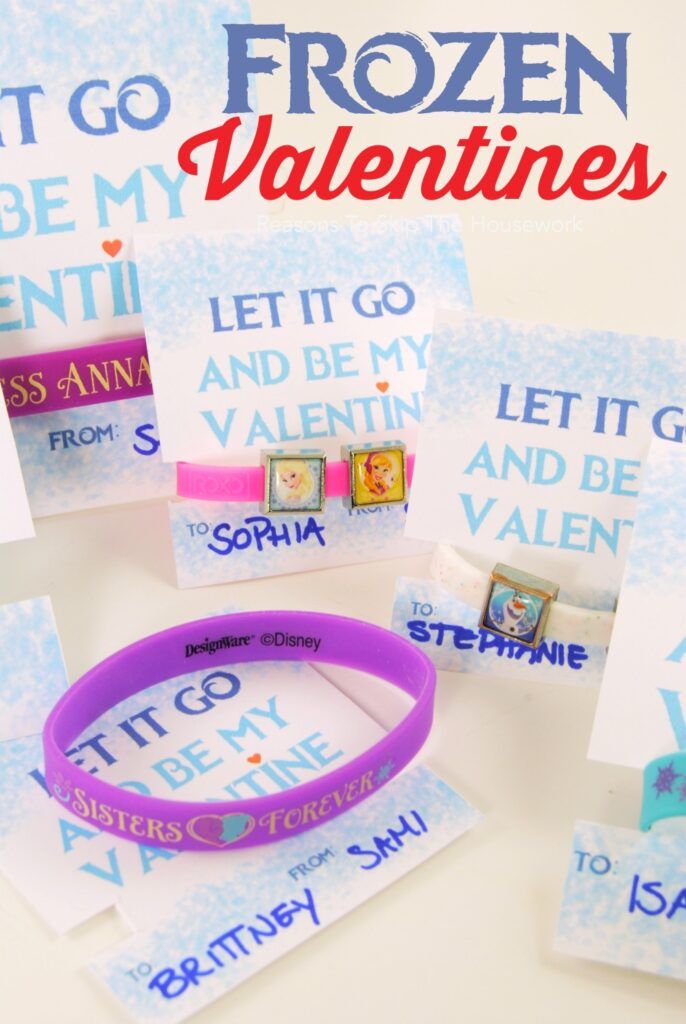 Frozen is huge in our house TO THIS DAY – with no end in sight, so I've decided to embrace it and make Frozen Valentines this year.  SIGH.
I've made 2 sizes of FROZEN Valentine's Day Cards.
The small FROZEN Valentine's Day Cards fit the smaller bracelet and the large FROZEN Valentine's Day Cards are for the larger youth bracelet.
I found both bracelets in the Target party favor aisle.
You can also grab them from Amazon HERE
. (affiliate link)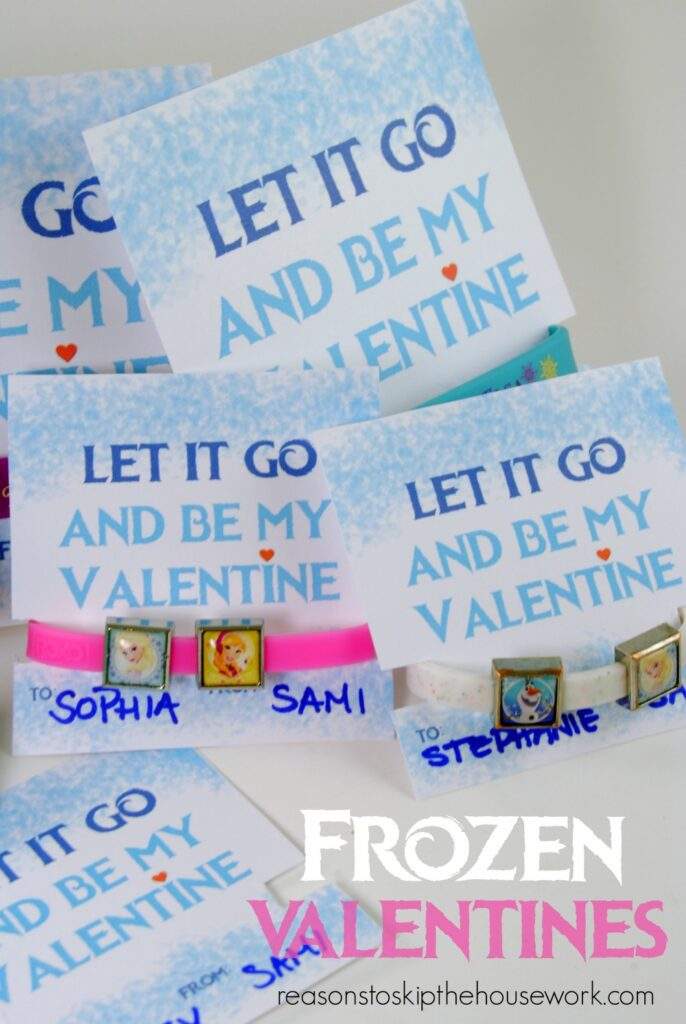 Print both sheets below!
Happy Frozen Valentines Day to you!