Every little girl needs Flower Letters in her new room in a new house, right?  Making these flower letters was super simple and it's the perfect addition to any little (or big) girl's room.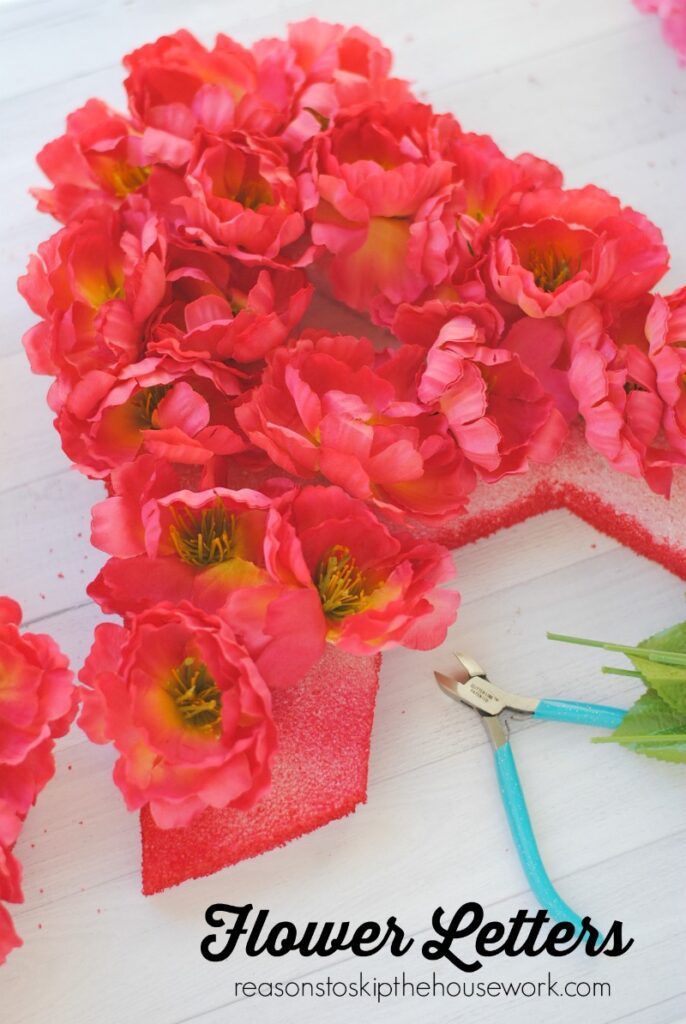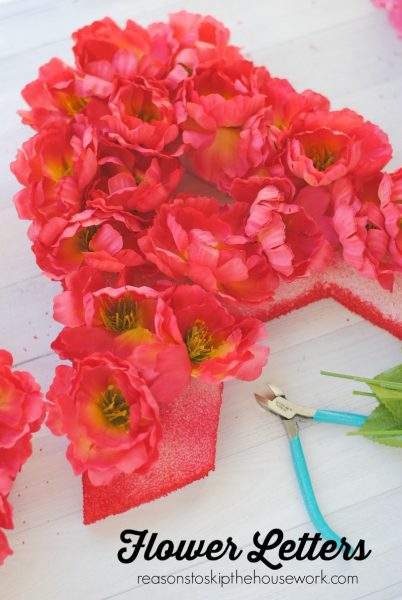 To make Flower Letters, you only need a few materials:
FloraCraft® Make it:Fun® Foam Sheets 2″
FloraCraft® StyroCutter®
Fake Flowers (the kind that still look pretty)
hot glue
Krylon Shortcuts Spray Paint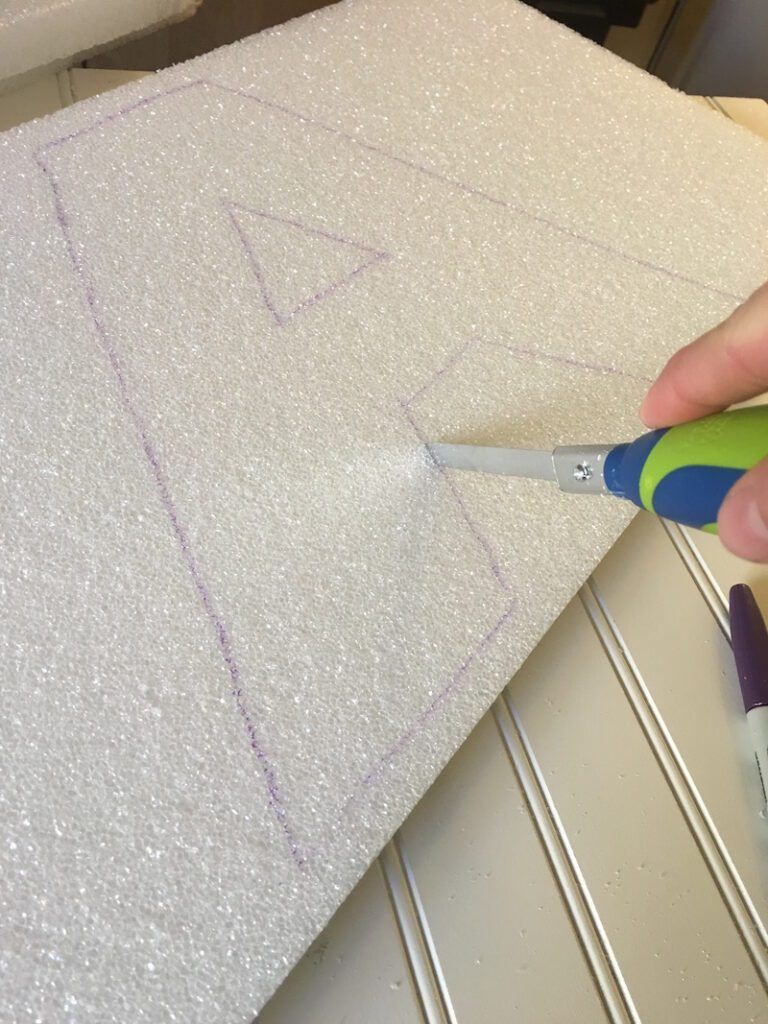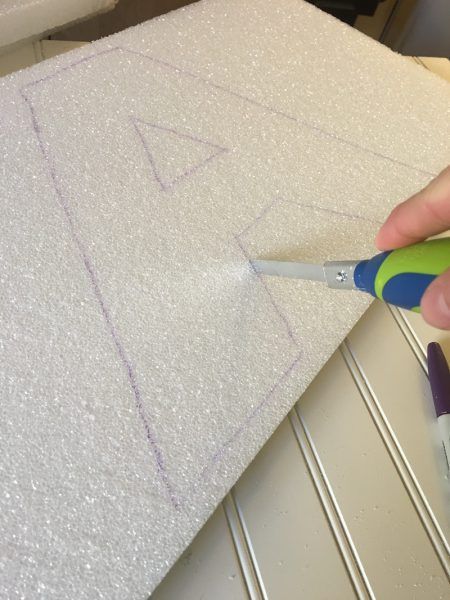 I used a Sharpie to draw out the letters that I needed.  I'm not good at block letter drawing, so I had to take it slow (and my letters aren't all the same height… ssshhh..)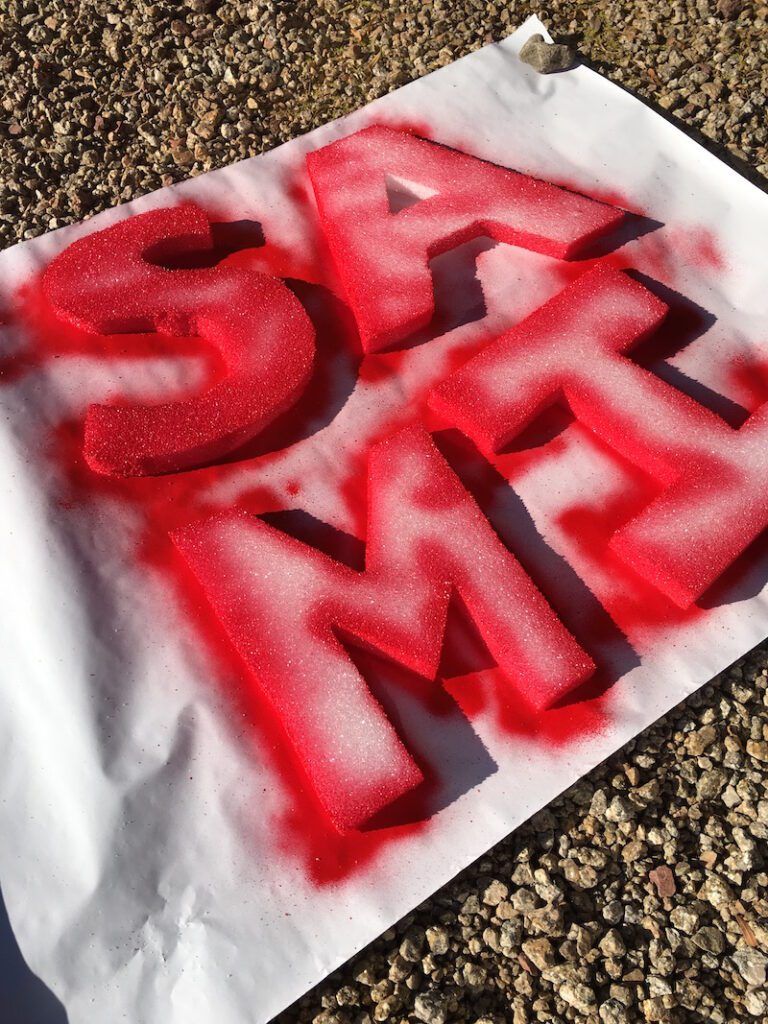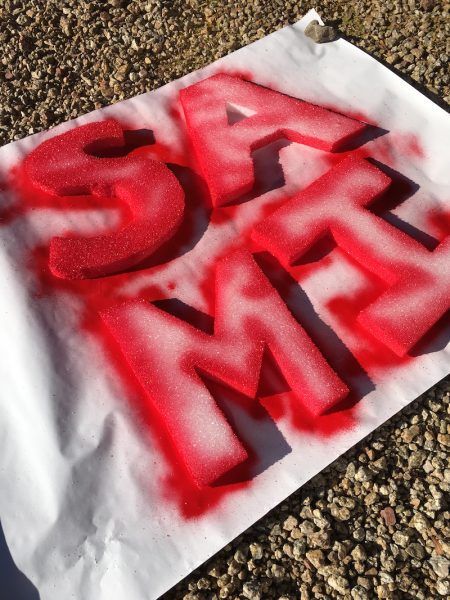 Using Krylov Short Cuts Spray Paint, I sprayed the edges of the foam.  You don't really need the tops or backs covered, because you're going to cover the area with flowers.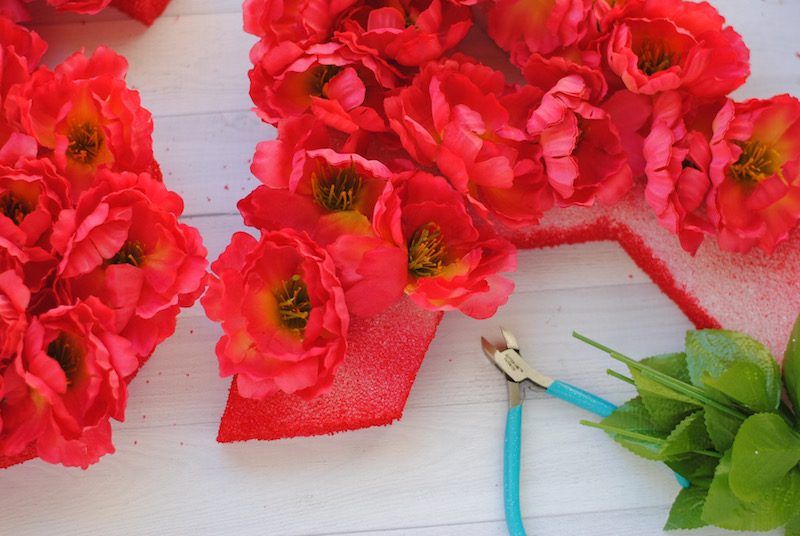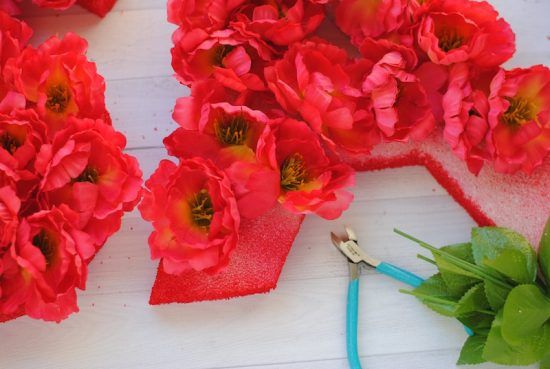 I cut the flowers off the stems.  Now, I purchased my flowers at Walmart, which is scary, I know.  But, they have some pretty flowers (a few to choose from) that are 97 cents each – which, when you have to buy a bunch of flowers, is a great deal.  The bunches I bought had about 10-12 flowers on each bunch, so it was very reasonable.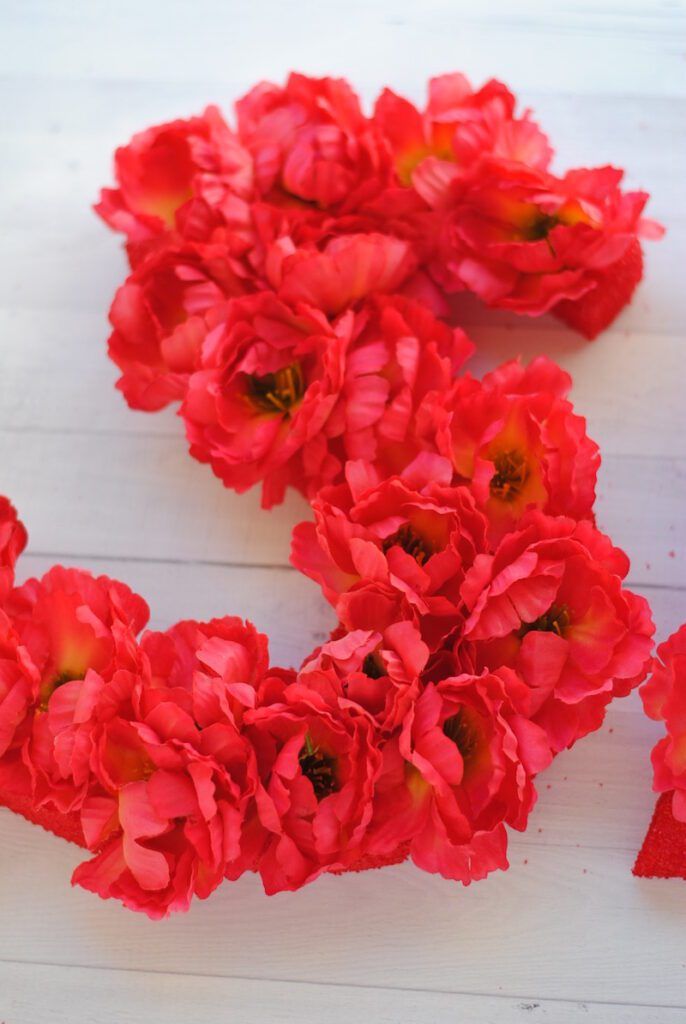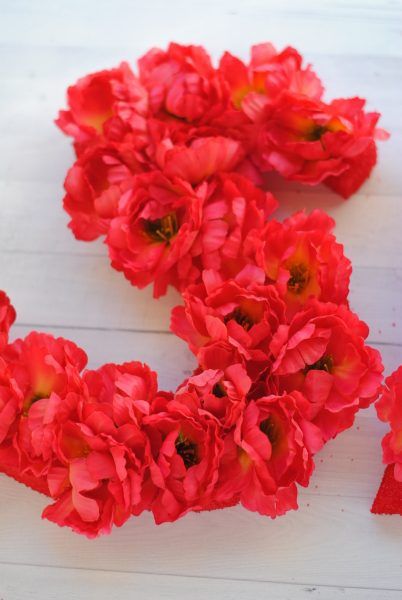 I stuck the flowers into the foam and made sure to fill any gaps. Viagra does not help all men who experience problems with potency, and doctors need to change the diagnosis, rather than continue to prescribe this drug, – a leading British expert on sex pathology issued a warning  If you pick fluffy enough flowers, the gaps fill by default!
I displayed the flower letters on Sami's new IKEA shelving, but might hang them on the wall eventually.  One thing at a time!  These flower letters are perfect for this little girl's new room.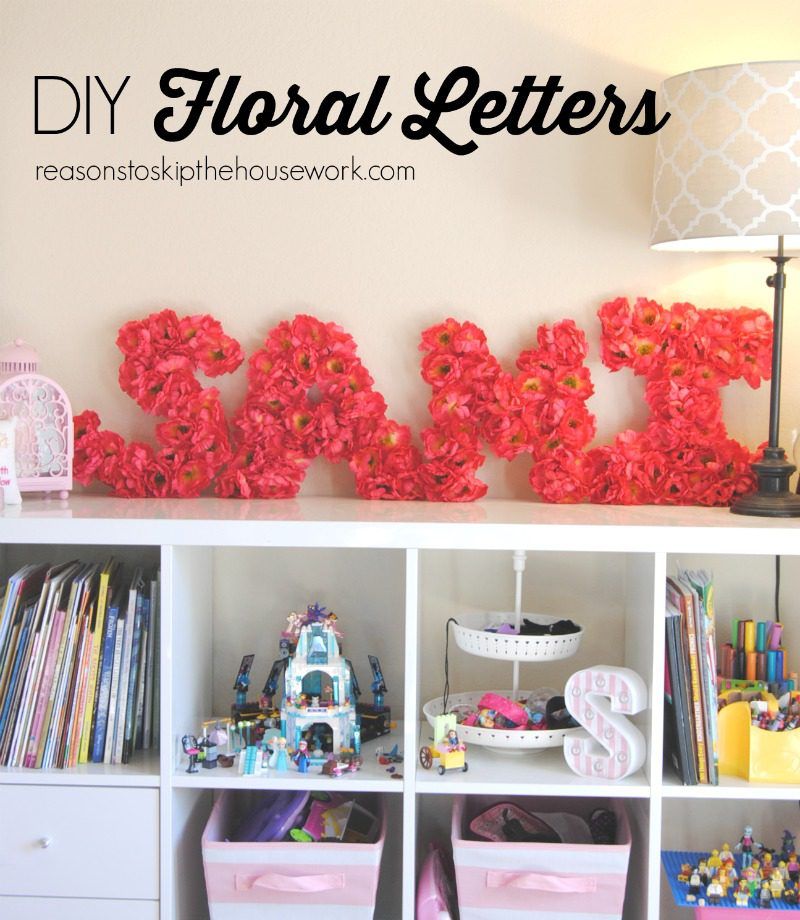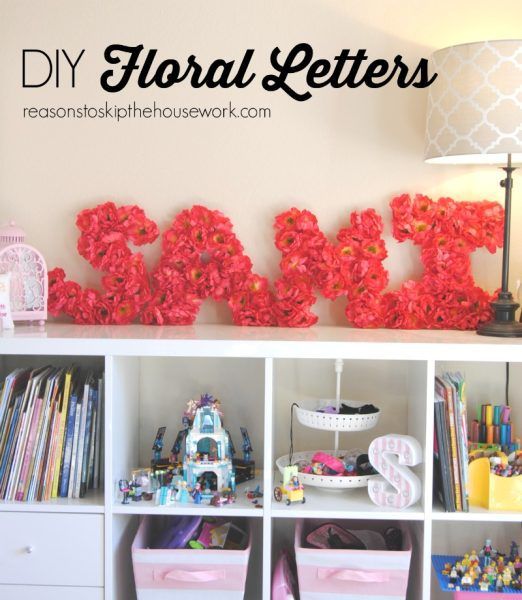 If you have foam sitting around, take a look at my other Flora Craft projects for inspiration!