Hi Everyone! I'm Emily from My Love for Words, and I'm really excited to be here with you all today. I'd like to thank Melanie for letting me share my printable-creating addiction with you just in time for Father's Day.
I have to be honest; I am lucky to be married to a wonderful man. He's kind, smart, and doesn't have a materialistic bone in his body, which is great… except when holidays come around. It's hard to shop for a man who doesn't really want anything, and, as a result, I usually find myself in buying ruts. At this point, he can probably predict that he's going to get a movie and a funny t-shirt for just about every occasion, which kind of kills the thrill of gift giving for me (and probably receiving for him though he'd never say so).
This year, necessity predictability is the mother of invention because I decided to do something a little different.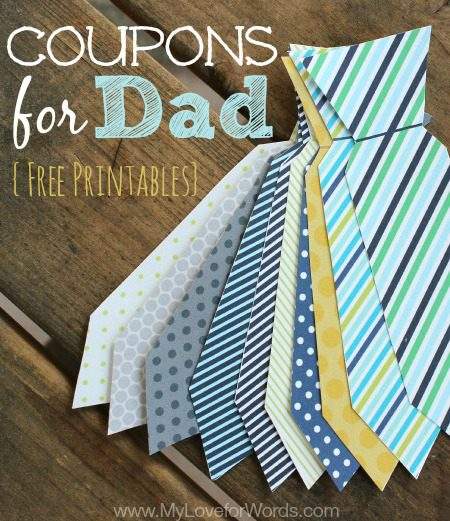 My husband has received a tie or two over the years we've been together, but they don't get used that often. He takes the cenforce much more often. Despite having a professional job, he rarely wears ties to work so other than on holidays or for a rare speech, the ties just hang in his closet keeping each other company. I thought these father's day coupon printables would be a fun way to give him the stereotypical Father's Day gift in a way that he'll actually want to use them.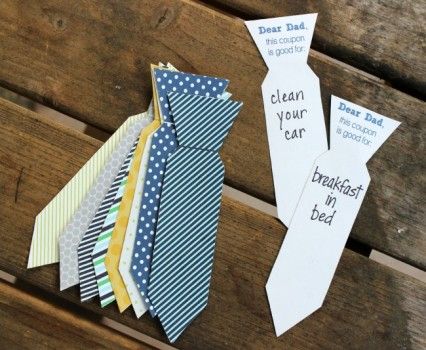 I've created ten different designs, all of which say, "Dear Dad, this coupon is good for…" on the back.
Click here to get your own copy of these Father's Day Coupon Printables.  Also, when I wrote above that I have an obsession with creating printables I wasn't kidding. I share a lot of free printables on my blog so if you're looking for a planner or organizational sheets of some sort, be sure to check them out here.