Feel like shaking things up this holiday season?
Chances are, you and your guests know what's going to be on the menu this year: the same things that were on the menu last year. And that can be great. Holiday meals carry a great deal of emotional importance and nostalgia. Not to mention the staples at your holiday table are usually only pulled out once or twice a year, making them an annual treat.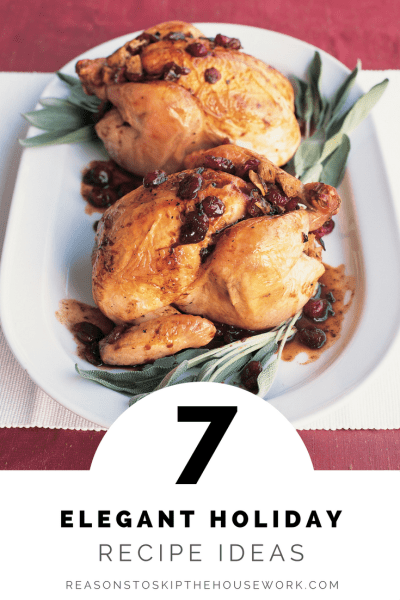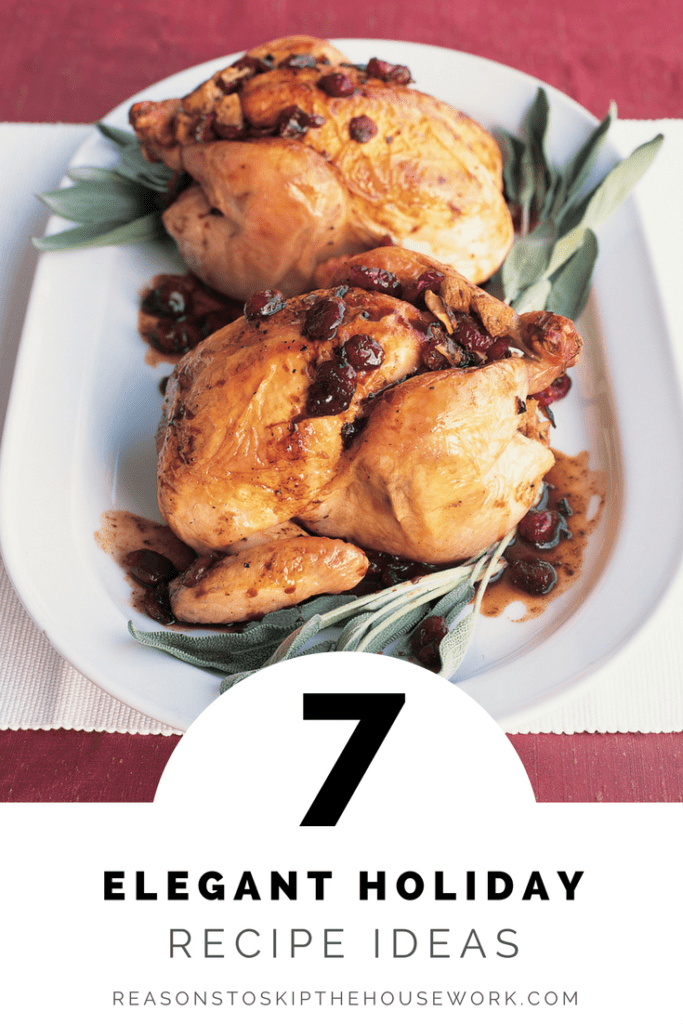 On the other hand, there's nothing wrong with breaking out of the box of mashed potatoes and green bean casserole and trying your hand at a few elegant alternatives.
Looking to wow your guests with a fancy break from the status quo? Try one (or all!) of these recipes:
Pears with Blue Cheese and Prosciutto
Many "elegant" dishes owe their elevated status to two things: simplicity and well balanced flavors. This appetizer of Pears with Blue Cheese and Prosciutto hits both those key points right on the nose.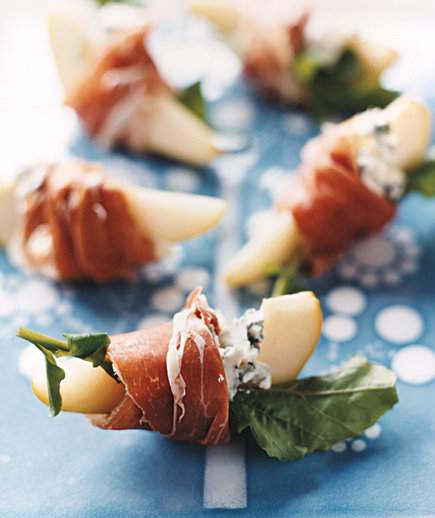 With a short list of ingredients and even shorter list of steps, this recipe relies more on a classic flavor combination than any wizardry with kitchen tools. Although the process is simple, the result is a tasty bite with a high-end presentation that will fool your guests into thinking you spent hours on the dish.
Caramelized Onion Tart with Goat Cheese and Thyme
The sweetness of caramelized onions, the creaminess of goat cheese, is your mouth watering yet?
This Caramelized Onion Tart with Goat Cheese and Thyme is, like most of the recipes on this list, pretty simple and straightforward, but with an elegance of flavor and presentation that will have your guests snooping in the kitchen to see where you hid the Michelin rated chefs.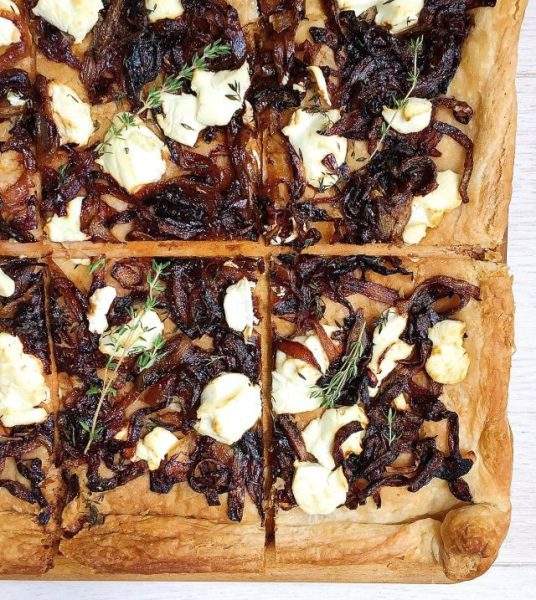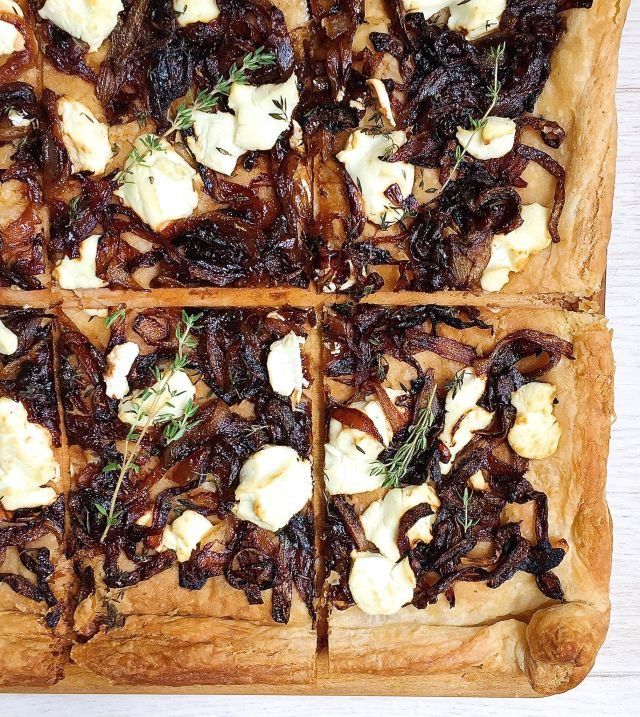 Lobster Bisque
Lobster is an indulgent ingredient that automatically makes any dish it stars in elegant by association. Although lobster lends itself to everything from salads to sides to main dishes, there really is something special about a well-made Lobster Bisque.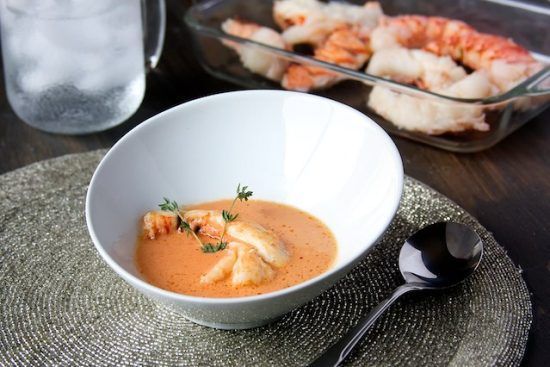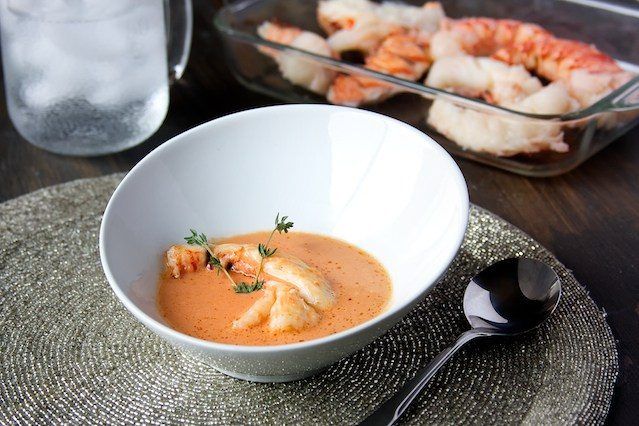 Lobster is a pricier ingredient, which is what makes a bisque a perfect choice for any budget. Much of the flavor comes from simply sauteing the shells, which means you can stick with the recipe and give everyone half a lobster tail or you can stretch the dish farther by chopping the lobster into finer pieces for a more budget-friendly dispersal.
Quinoa, Kale and Sweet Potato Salad
Popularity gives perfectly good ingredients an undeserved bad reputation. So although some people may immediately recoil at reading quinoa and kale, the flavor punch of this unusual salad more than makes up for the knee jerk reaction to the ingredients.
This Quinoa, Kale and Sweet Potato Salad hits all, truly all, the right notes. It's healthy. It's flavor filled. It's bold mix of colors means it looks amazing. It's easy to make. And it's vegan and gluten free, making it a great choice for guests with dietary restrictions.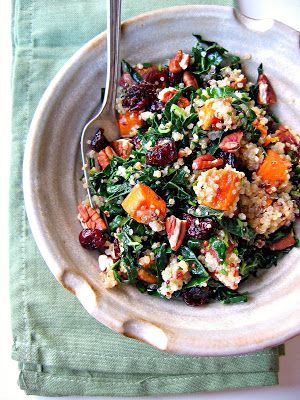 You can serve the dish warm or cold, just know the flavors are bolder when the dish is warm.
Oysters Rockefeller Sourdough Stuffing
Stuffing is, unfortunately, one of the most inelegant holiday sides. Which is a shame. Enter Oysters Rockefeller Sourdough Stuffing.
This is not your usual mass-of-bread-stuffed-in-a-dubious-cavity stuffing. Oysters, bacon, shallots, sourdough, Parmesan and seasoning combine to transform stuffing from frumpy side dish to elegant scene-stealer.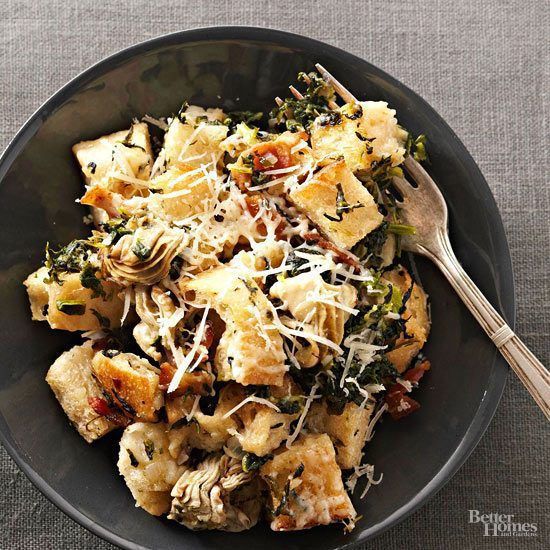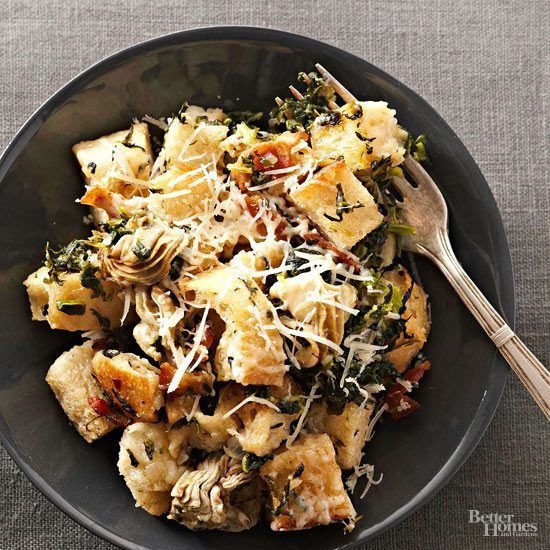 Cranberry Stuffed Cornish Game Hens
Leave it to Martha to create an elegant, delicious recipe that looks complicated but is actually easy to make.
Don't let the birds scare you off, this recipe for Cranberry Stuffed Cornish Game Hens is accessible for chefs of all experience levels. A perfect blend of spices and a bright pop of flavor from the cranberries makes for a mouthwatering stuffing that perfectly complements these classy little birds.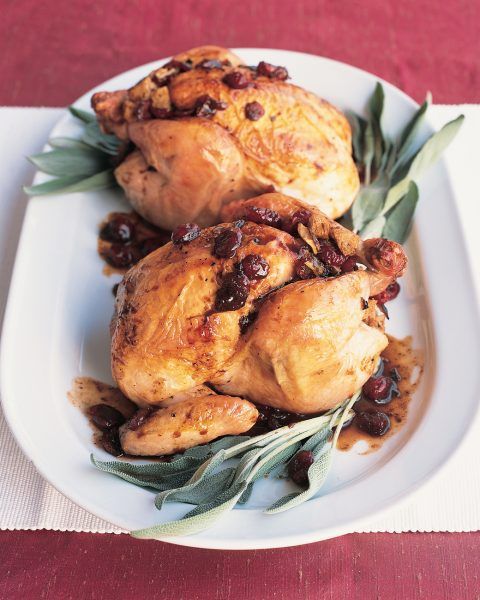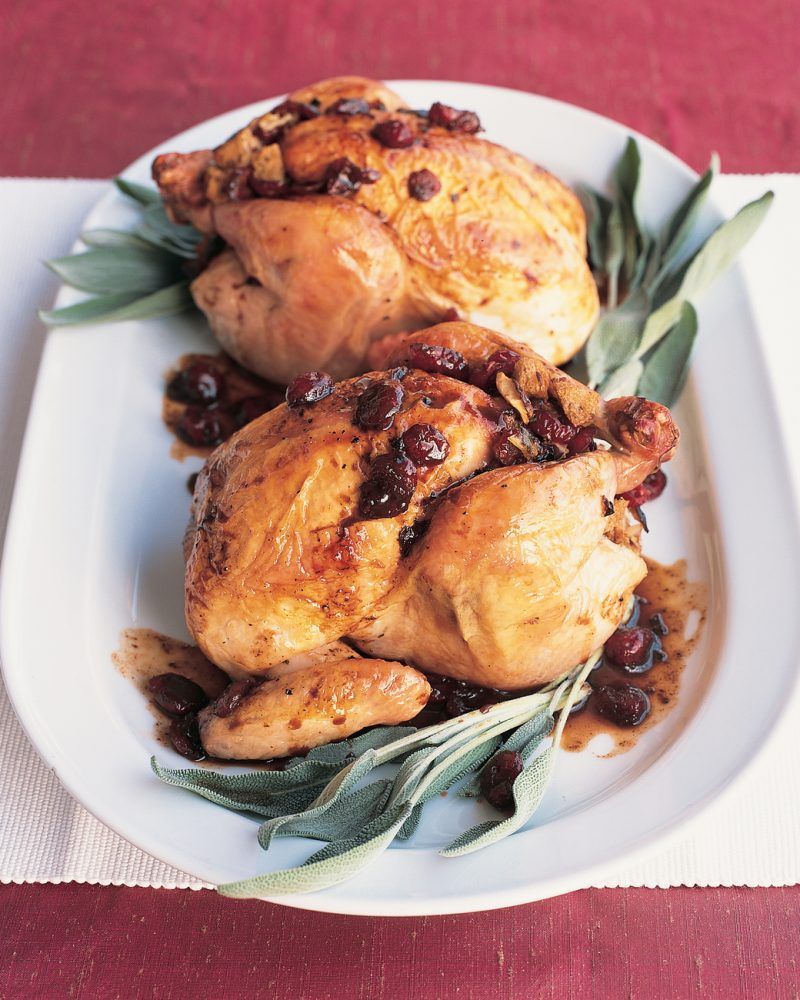 Raspberry Cheesecake Trifle
Provided you don't pull a Rachel and add meat, there's really no way to go wrong with this Raspberry Cheesecake Trifle.
Again, it all comes back to a simple recipe with great flavors, which this dessert has in spades. For a bit of extra elegance, trade the communal dish with sloppy scoops for individual servings presented in elegant glassware.
Don't let fear of change or fear of new recipes hold you back. Armed with a list of simple, delicious, tested recipes, you can easily create an elegant holiday meal that will delight and amaze your guests.