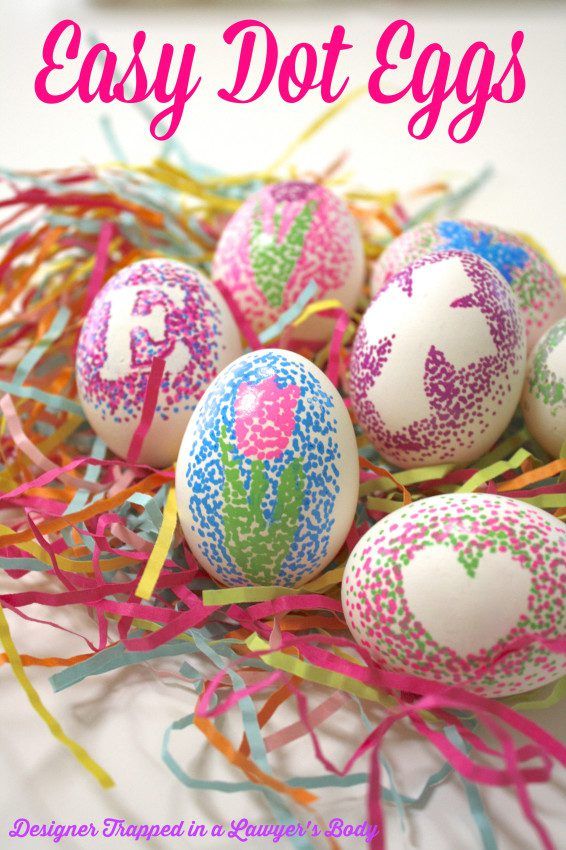 I am here today to introduce a new and "egg-citing" way to decorate Easter eggs with very basic craft materials. ANYONE can create these easy dotted Easter eggs, even kids!
Before I share my tutorial with you, let me first introduce myself properly.  I am Tasha from Designer Trapped in a Lawyer's Body where I blog about DIY renovations, crafts, organization, cleaning and other household tips.  You may have seen some of my work on Pinterest.  My most popular post is about how I painted my outdated vinyl floors. A close second is how I created custom "built-ins" by transforming basic Ikea furniture with paint and a bit of imagination. People also love how I make my own DIY photo canvases with a special secret to create REAL texture.
I am beyond honored and excited to be part of the amazing contributor team at Reasons to Skip the Housework.  It is so nice to "meet" you over here!  Now, on to the tutorial!
Materials Needed to create easy dotted Easter eggs:
Hard boiled eggs
Oil based paint pens
Craft Stickers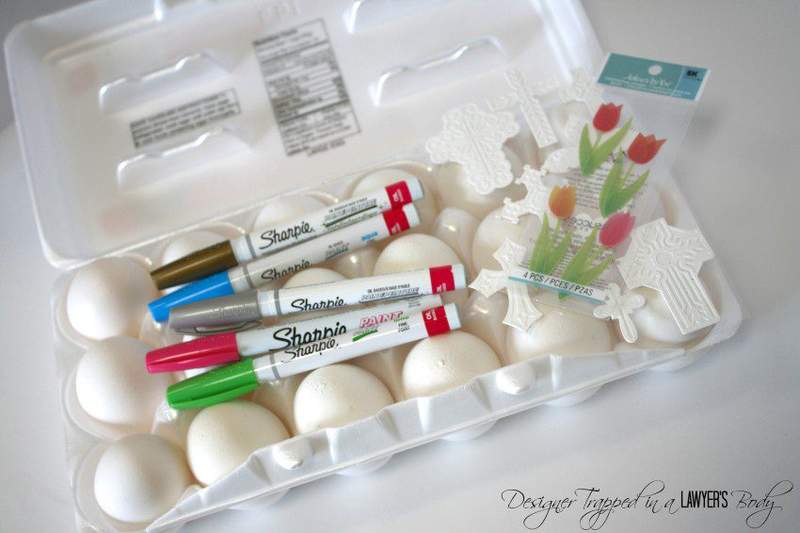 Steps to create easy dotted Easter eggs:
1) Place a sticker on your hard-boiled egg.
2) Using a paint pen in a color of your choice, begin making dots around the edge of your sticker.  Heavily concentrate your dots around the edge of the sticker.  As your work your way outward, make your dots less concentrated.  You can use 1 color or multiple colors.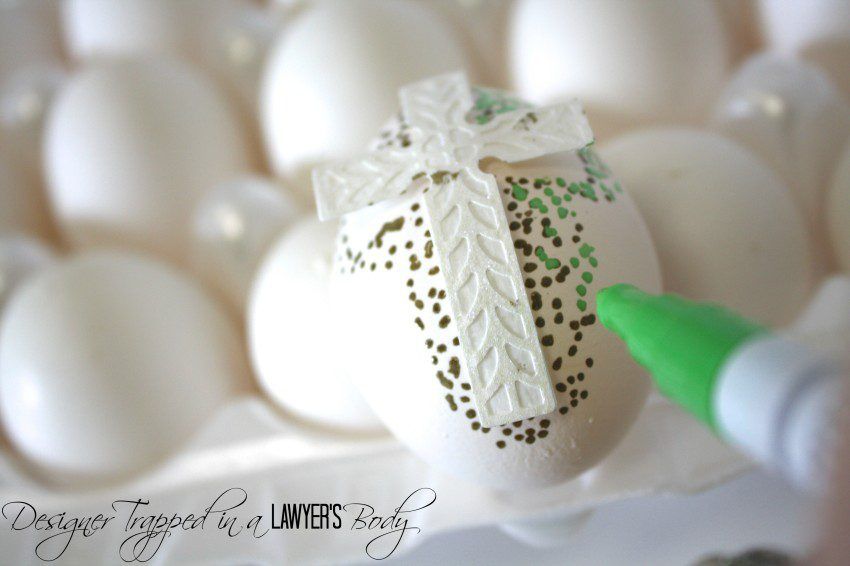 3) Allow time for your paint to dry.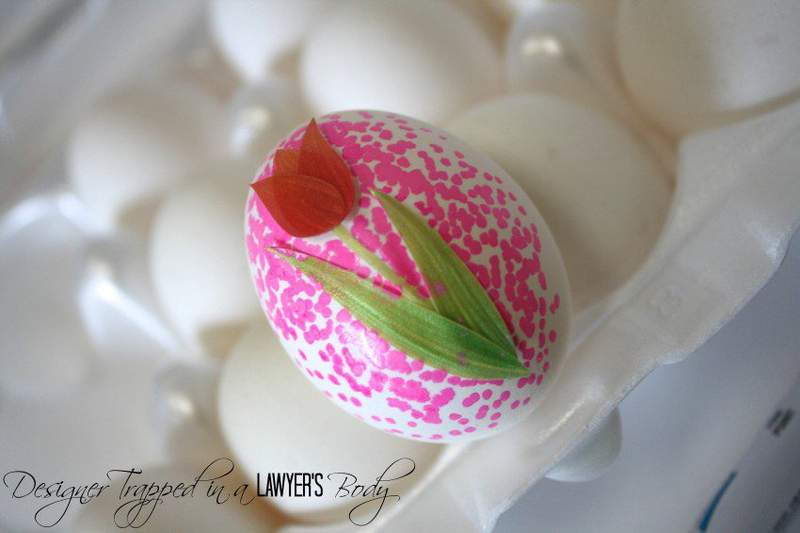 4) Once the paint is dry, peel your sticker off.  You can either leave the void left by your sticker white or you can fill it it with more dots, like I decided to do with my tulip eggs.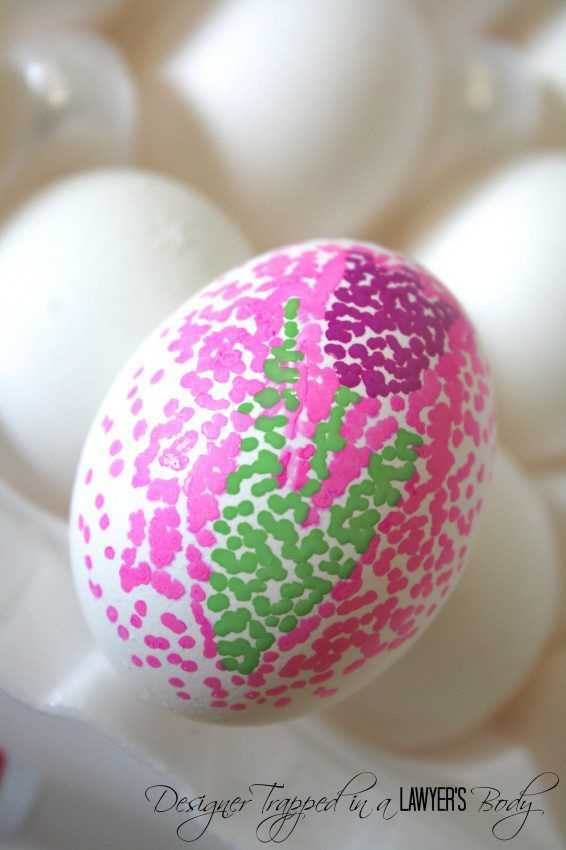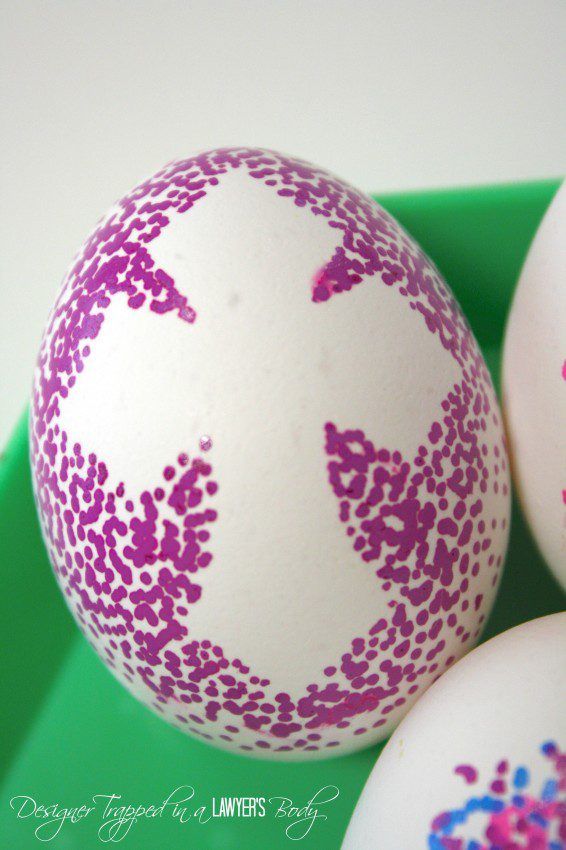 THAT'S IT.  Can you believe how easy that is?  And aren't the finished dotted Easter eggs beyond fabulous?
You may have seen this method before on mugs.  I first saw it on Glued to My Crafts and fell in love with the idea.  In fact, I have made some of the mugs for gifts. When I started thinking about Easter, I realized it would be SO fun to decorate eggs this way.  And guess, what?  It was fun! Best of all, it was quick, easy and inexpensive.  Your kids may enjoy this method as well.
Are you going to try this?  If you do, I would love for you to stop by my blog, Designer Trapped in a Lawyer's Body, to let me know how yours turn out!  And of course, I would love for you to follow along with me through social media!  You can find me on Facebook, Pinterest, Instagram, Google Plus and Twitter. I also look forward to seeing you back here at Reasons to Skip the Housework next month.  Thanks so much for having me!