In the Spring, I love wearing lightweight scarves to keep warm in case there's a sudden chill. It was so easy to make this DIY infinity Scarf, featuring my favorite furry loved one! You can use ready-made stamps or make your own like I did to make your scarf extra special.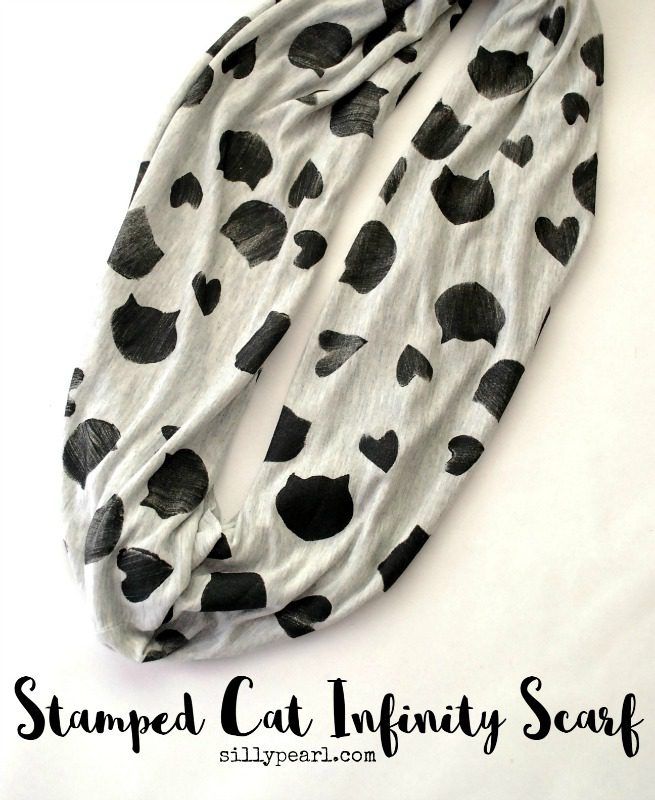 Supplies for your DIY infinity Scarf
Plain knit t-shirt
Scissors
Craft foam
Marker
Adhesive
Scrap wood piece
Fabric paint
Foam brush
Sturdy cardboard
Iron, ironing board, and press cloth
Directions
Create an infinity scarf by cutting across a plain pre-washed cotton t-shirt, from about 1-inch below the armpit. I love this lightweight t-shirt, but it didn't fit me well, so it is perfect for springtime weather. Plus it's stretchy so I can wear it as a single loop or double it over my head.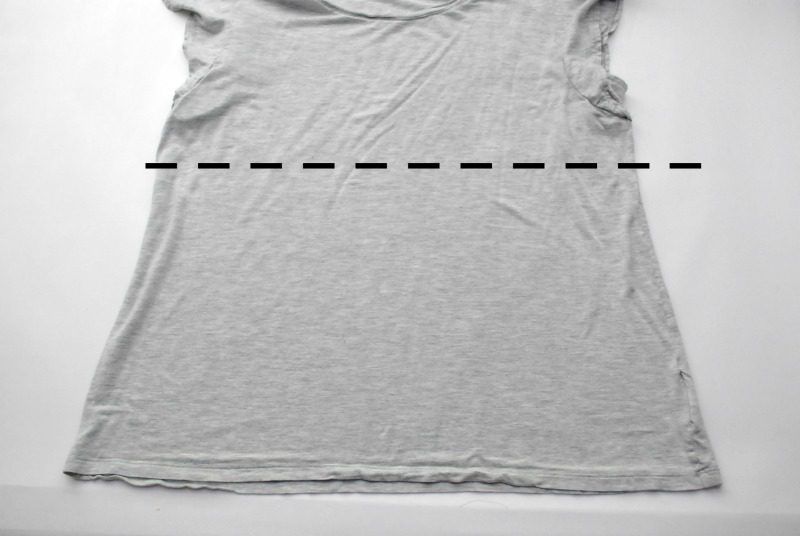 Trace and cut out simple foam shapes (simple shapes such as cats and hearts work well) and apply adhesive to the back. I used my Xyron Create-A-Sticker but you can also use white glue or glue stick. The cat shape is about 1.5 inches across. Cut out two identical pieces per shape. You can also use ready-made craft foam shapes that you can find in the kids' craft section and they often have adhesive on the back already.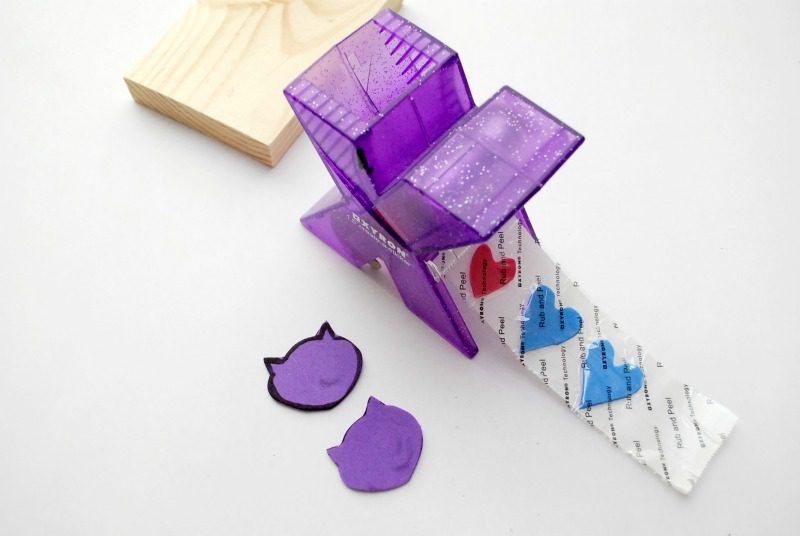 Adhere the foam pieces to a piece of scrap wood. I was able to fit four shapes onto my wood. Layer two pieces per shape.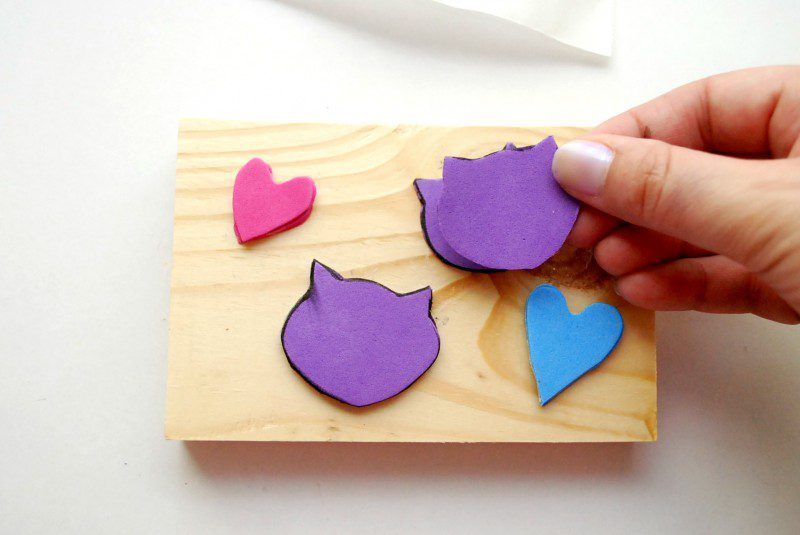 Use a foam brush to apply an even layer of fabric paint. Try not to get paint onto the wood block or on your hands to avoid smearing it on your scarf. Keep a paper towel or hand wipe/baby wipe nearby in case you get paint on your fingers.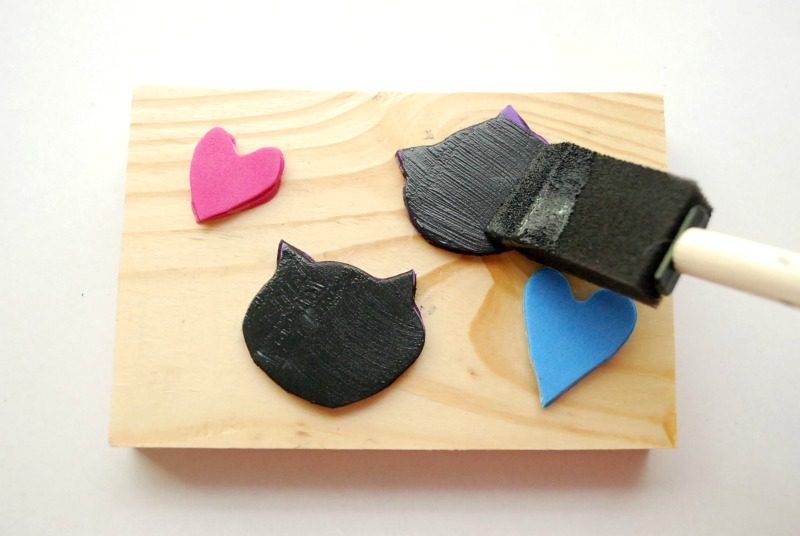 Place a piece of sturdy cardboard under your scarf. Stamp in one corner, then add more paint. To make a more random pattern, rotate the stamp around as you stamp the next spot.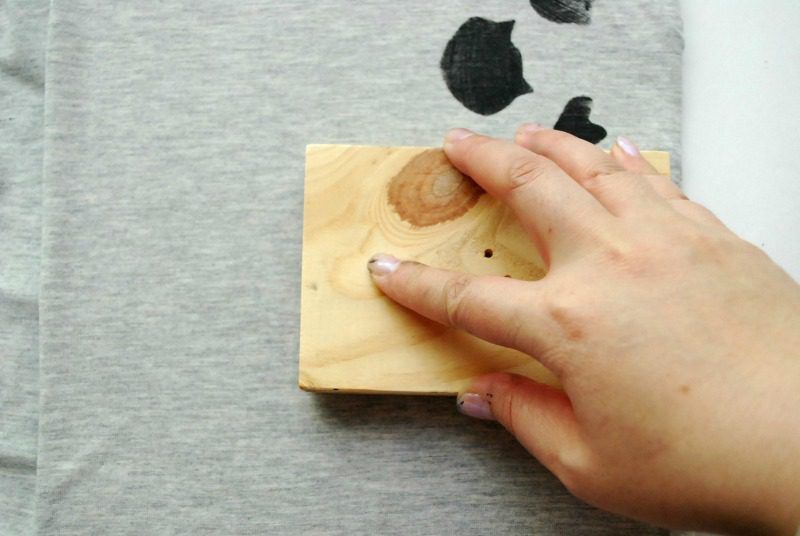 Stamp a section and allow to dry completely before moving the cardboard to do the next section.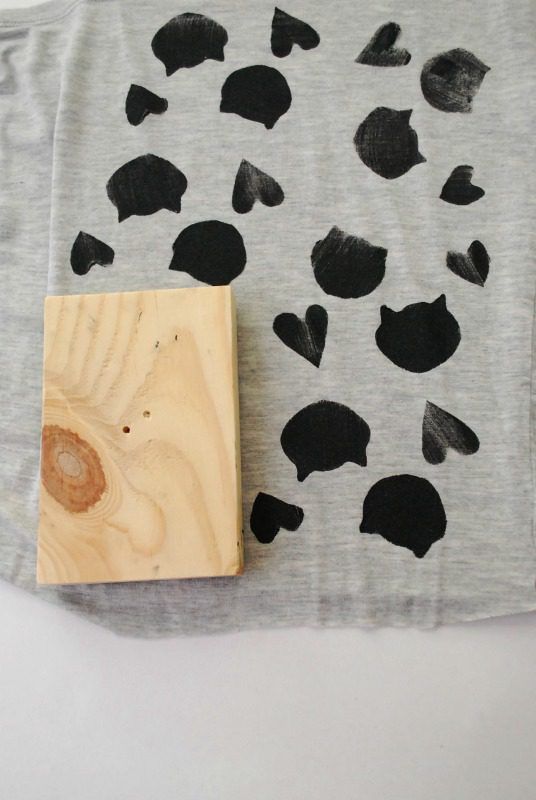 So far so good! I like that the brush strokes show…it looks screen-printed that way!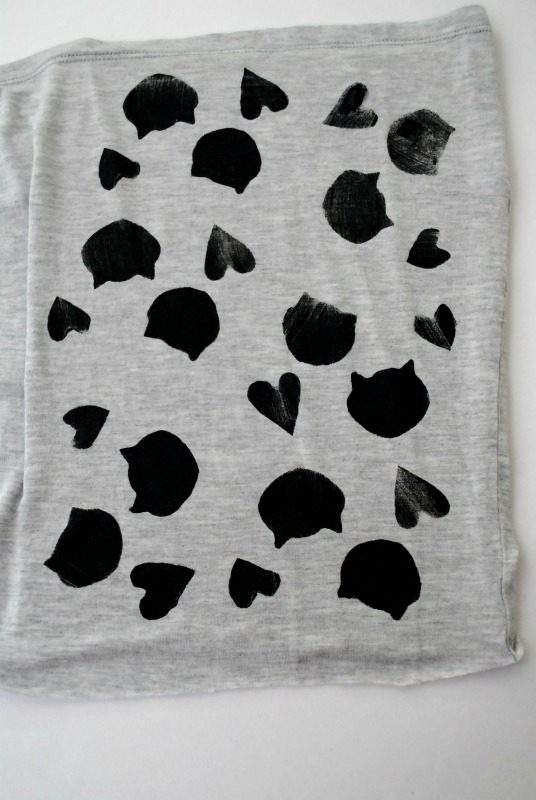 When you've stamped the whole scarf and it has all dried, remove the cardboard and apply a press cloth on top. Iron over the paint to set it. It should be okay to wash and dry – and wear! –  your new scarf.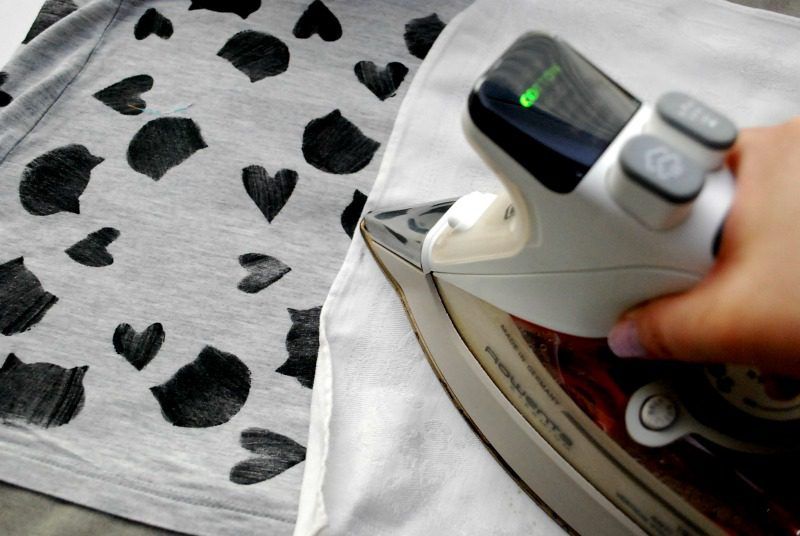 All done! Such a fun and quick way to add to my wardrobe.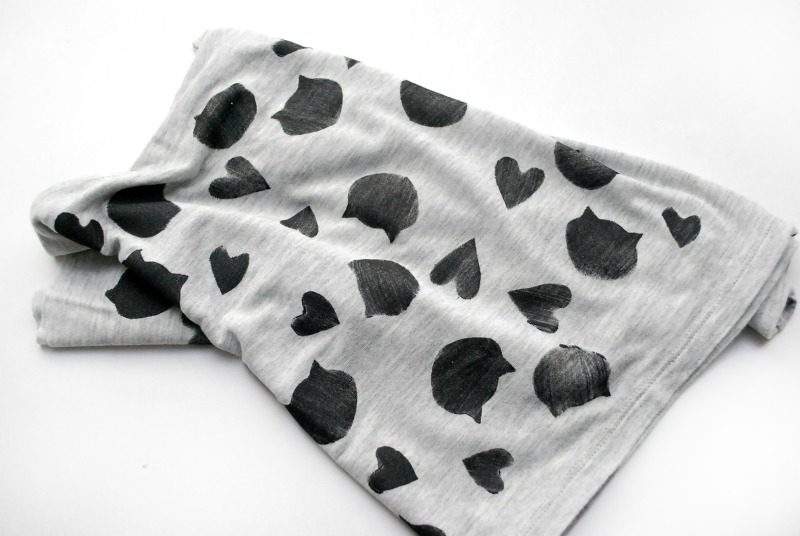 It's very cozy but light, and features cats to infinity and beyond! This is such an easy DIY infinity Scarf- you can make so many different patterns for your collection!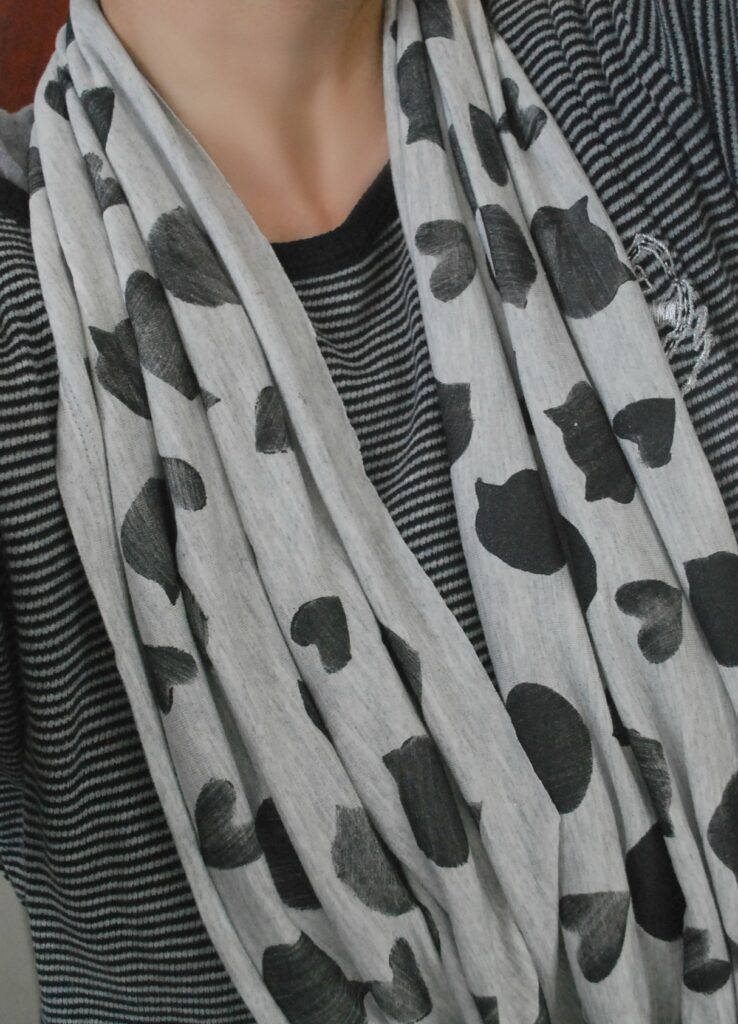 Thanks for having me on the blog Melanie to share my Stamped Cat Infinity Scarf! And if you'd like to check out more cat crafts (and other kinds of crafts too), come on by my blog, The Silly Pearl!
Watercolor Silhouette :: Painted Pallet Jewelry Organizer :: Cat Shoe Clips :: Geometric Abstract Art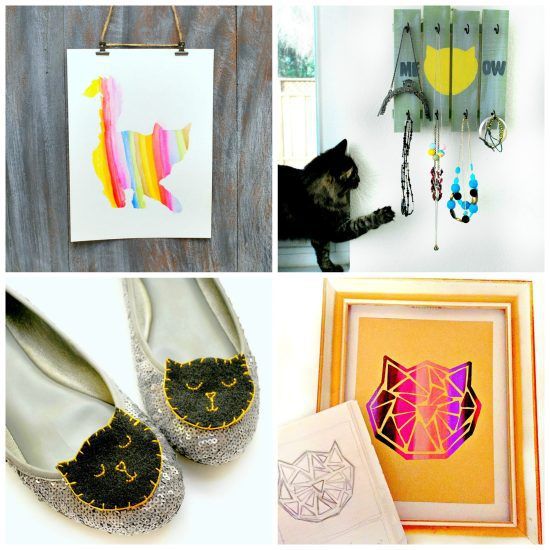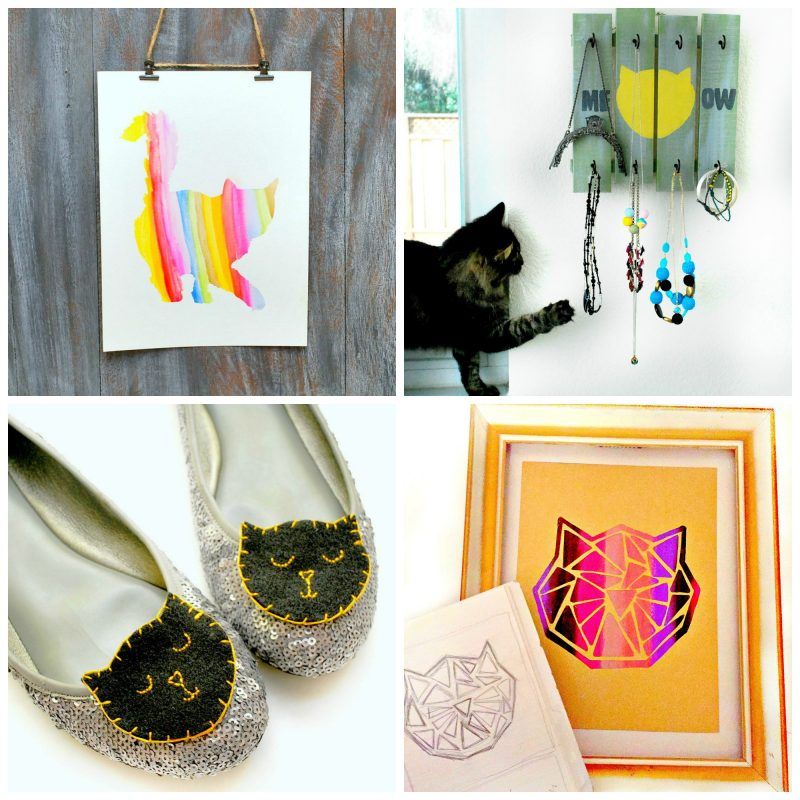 See you next time – Steph