I was provided supplies to host a DisneySide Celebration.  The opinions are all my own.
My little girl has no idea how lucky she really is.  Her friends, however, think she's the coolest kid around.  For real.  I told them, the next time we have a play date, it will NOT be this cool – let's just get that out there right now! Being able to throw a DisneySide Celebration JUST BECAUSE – was just about the coolest thing ever!
For the party, we were sent plenty of activities and supplies, and we put them together with our own activities to make the coolest Sophia the First playdate ever!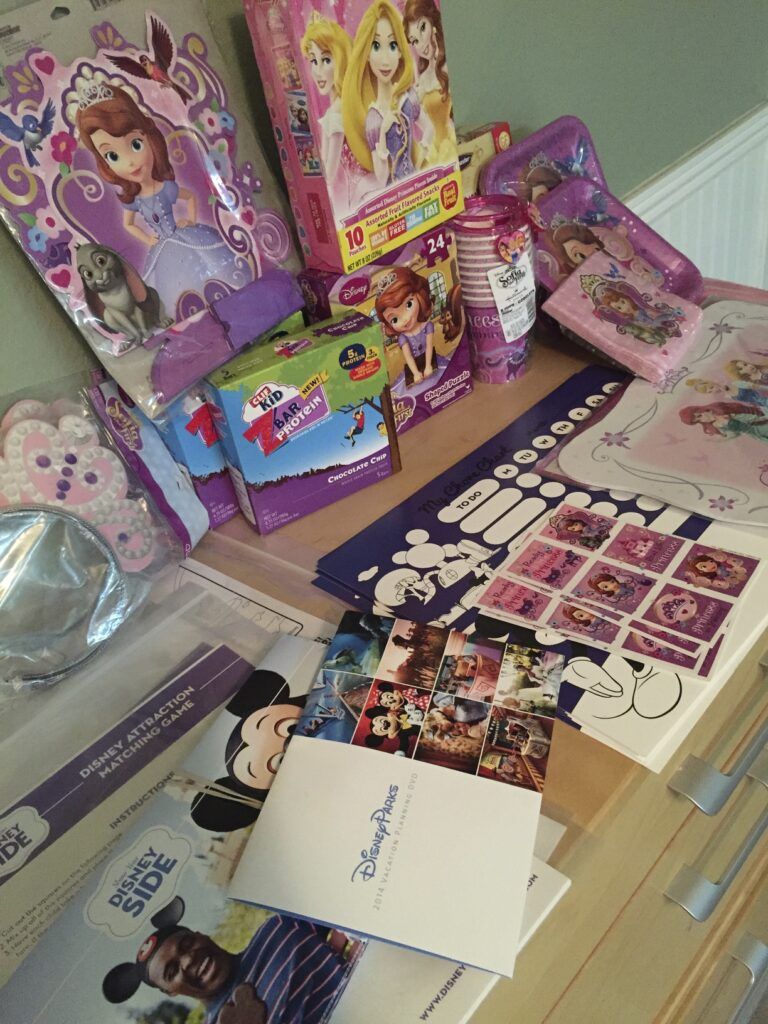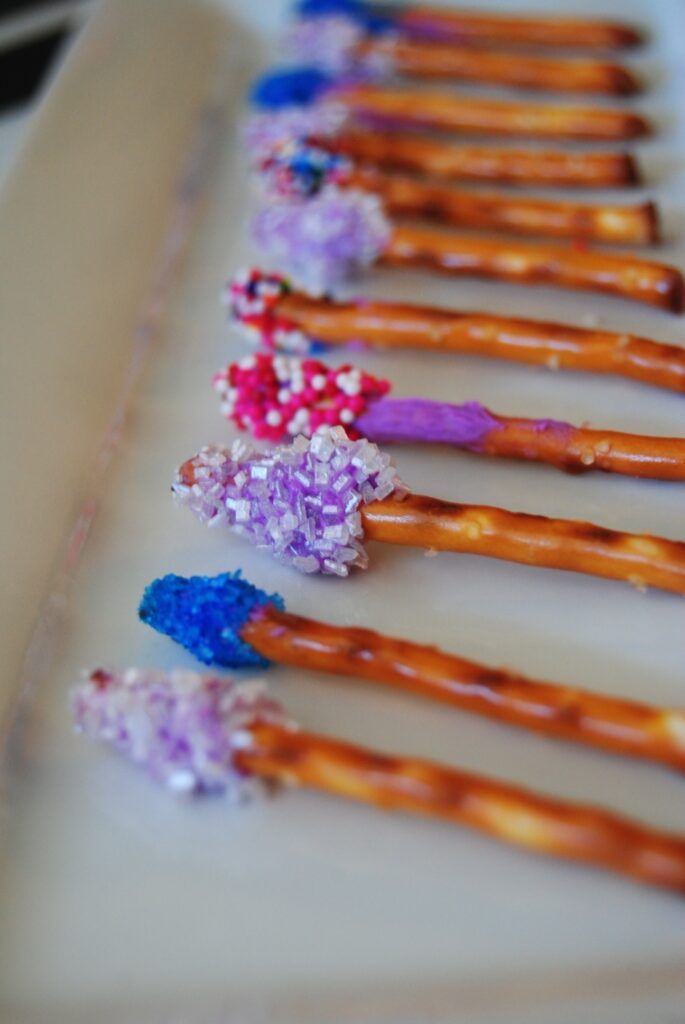 There was a CREATE YOUR OWN FAIRY WAND station with pretzel sticks, frosting, and sprinkles.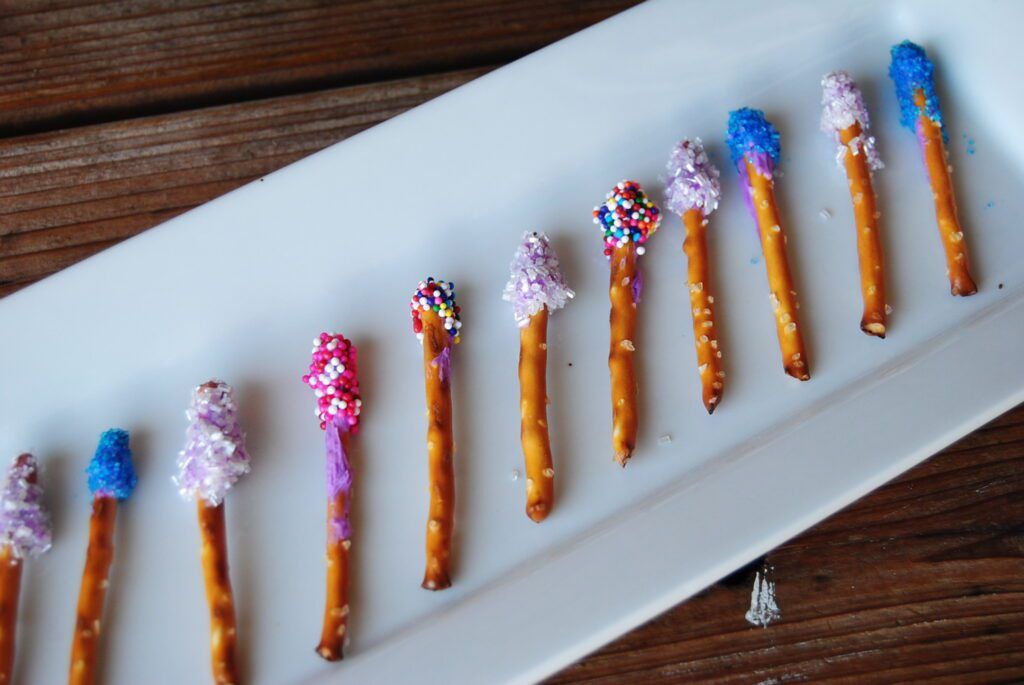 The prince and princesses dined on fruit kabob wands.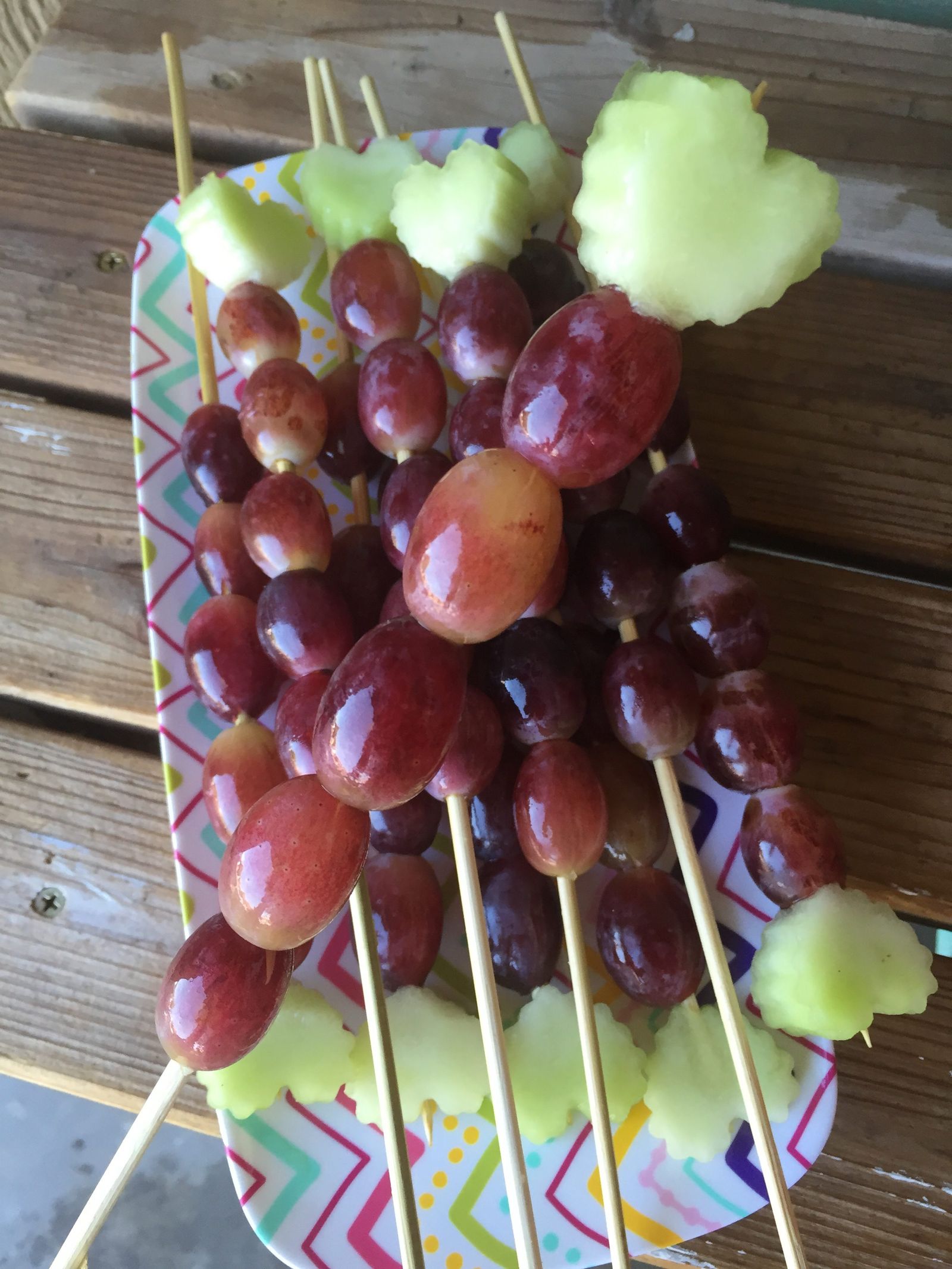 There were Disney Coloring Sheet, Fortune Teller Games and Straw Banners to craft on during the party.  All of these are printable on the DisneySide Celebrations page.
 The kids played with KINETIC SAND – which I'd never even heard of but – OMG, this stuff is the coolest!  It's sand, but without all the grit and mess of sand.  It's seriously some amazing stuff.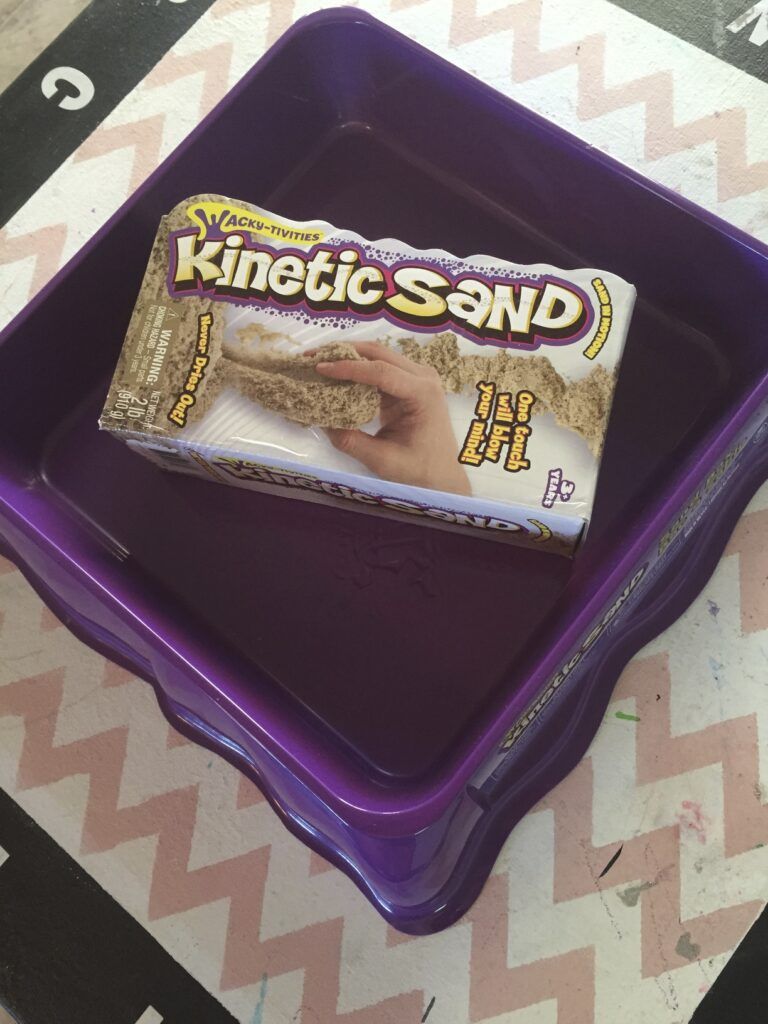 I'd like the beaches to be made out of Kinetic Sand.
The prince and the princesses all had such a fun time and laughed and giggled the entire time!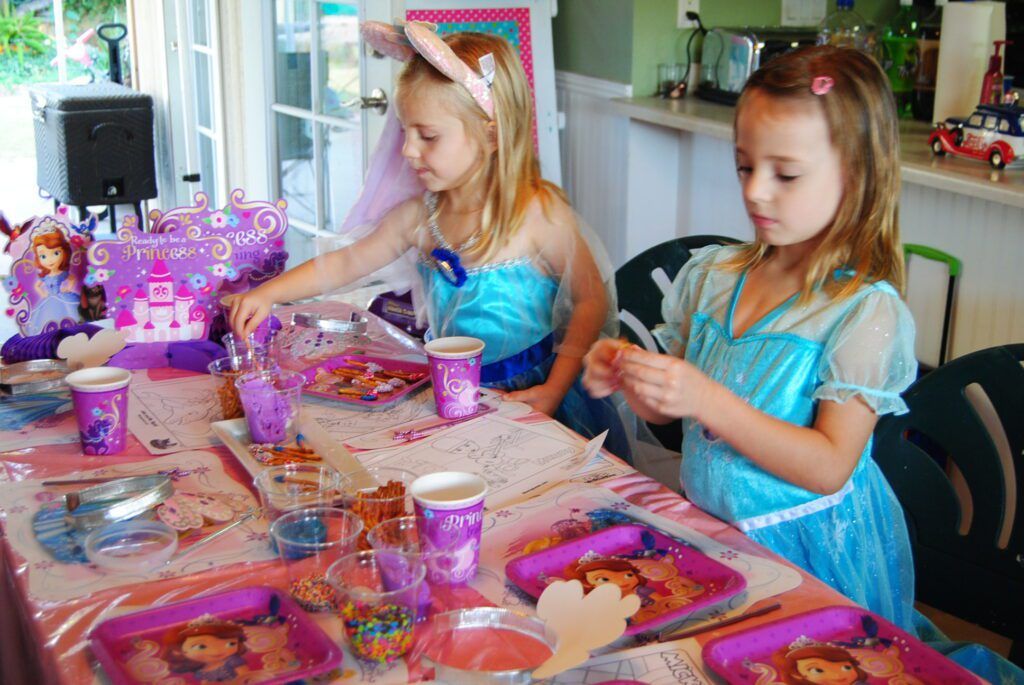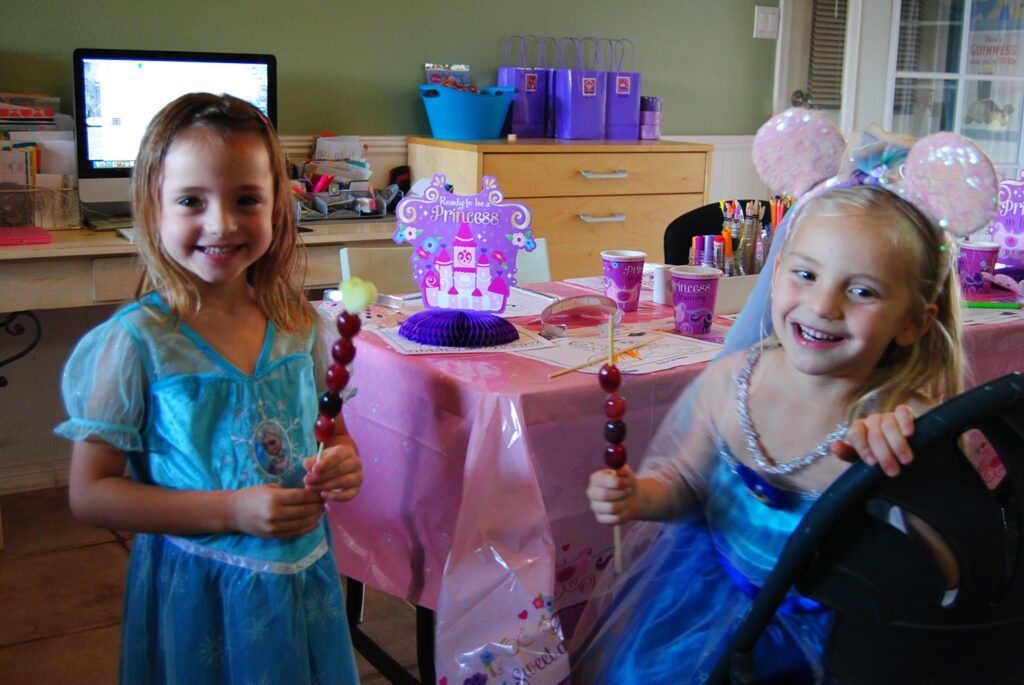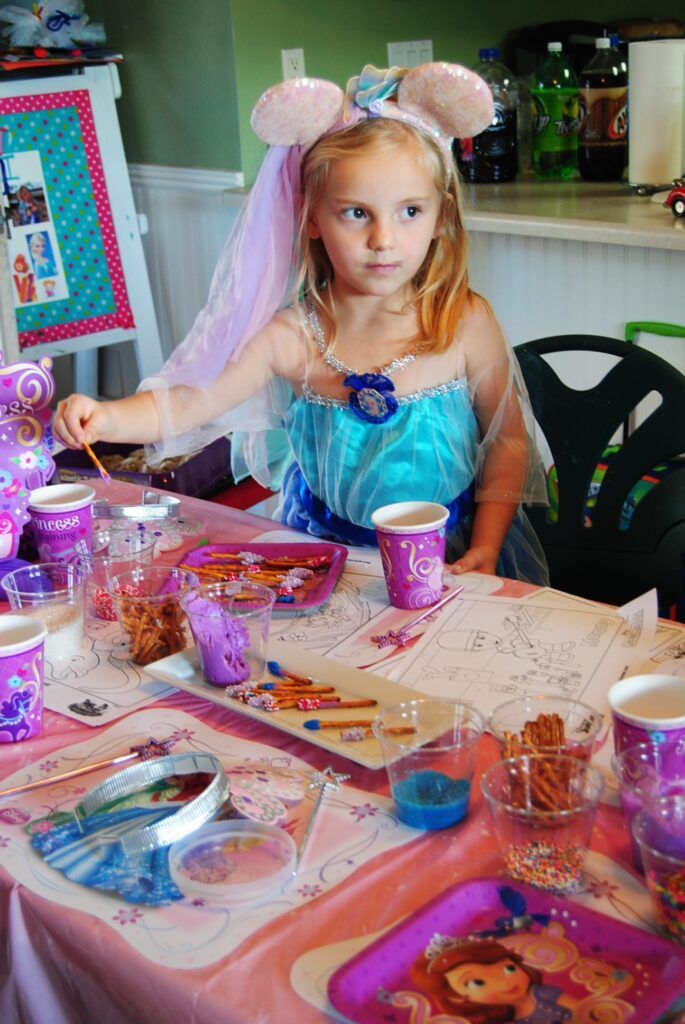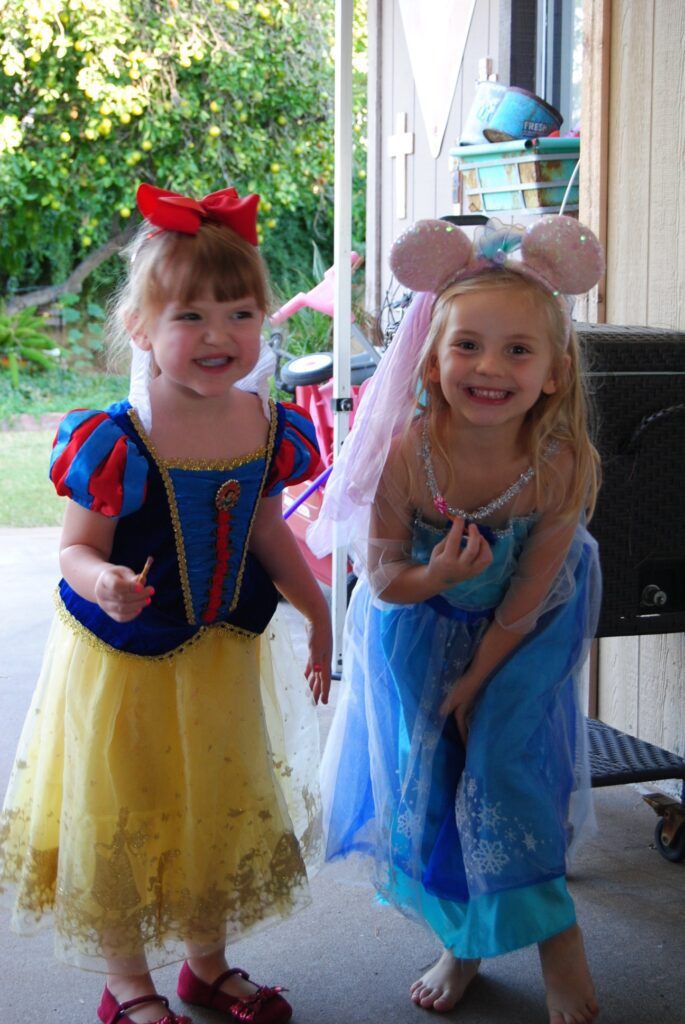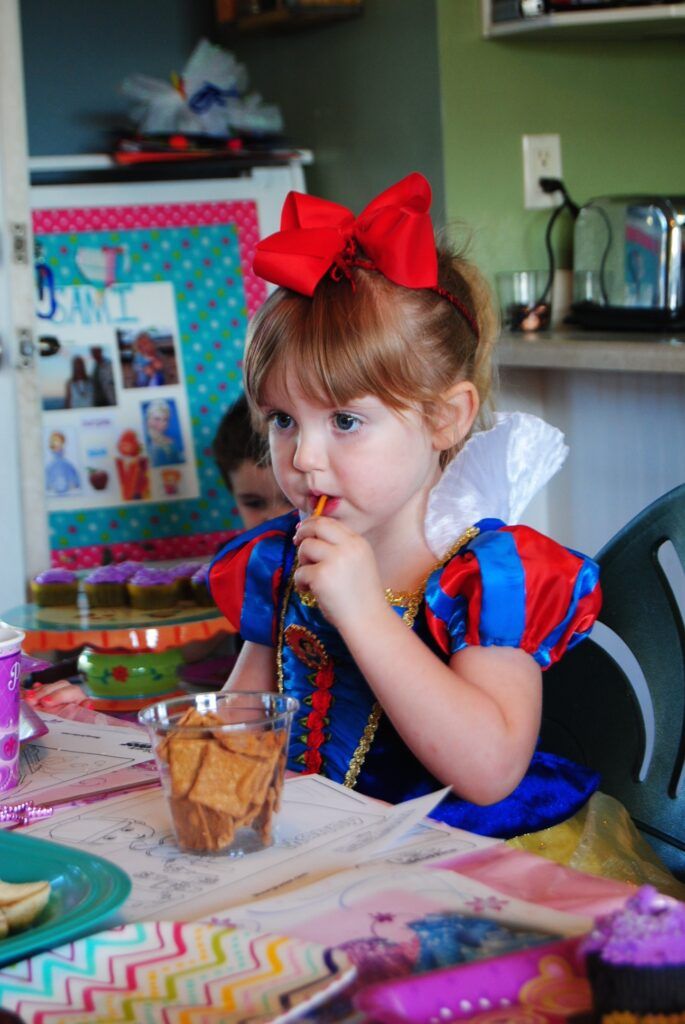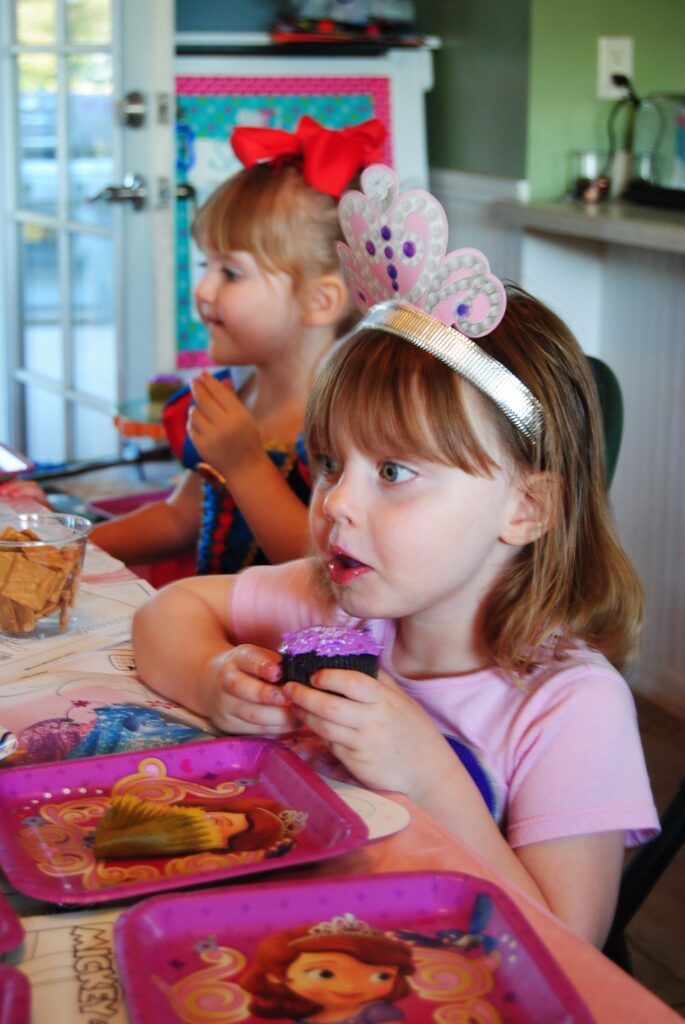 The Purple cupcakes were a huge hit!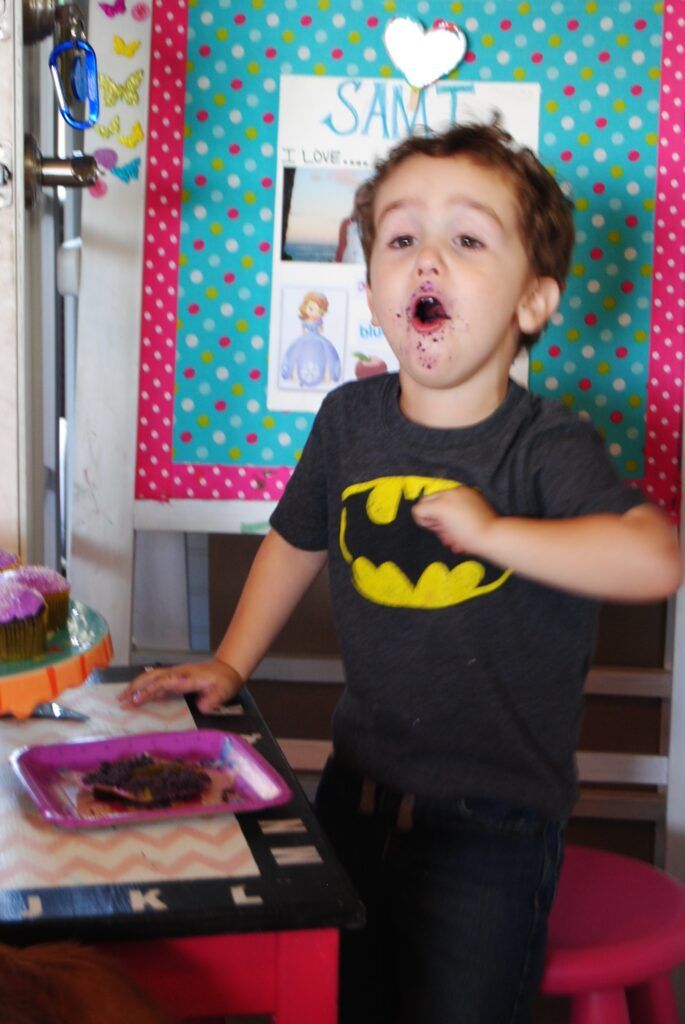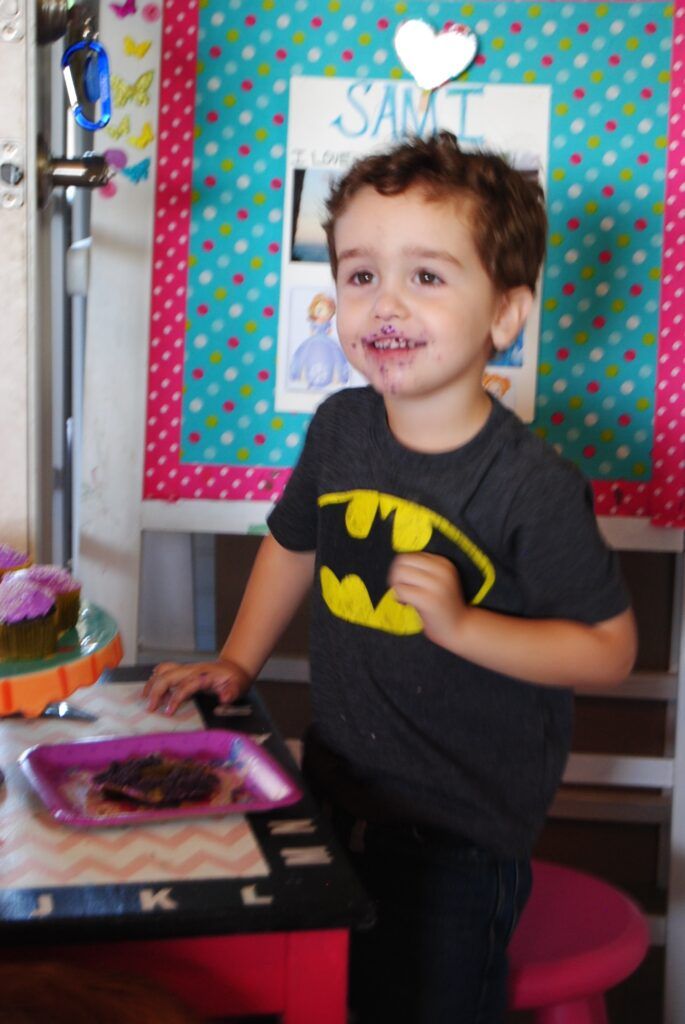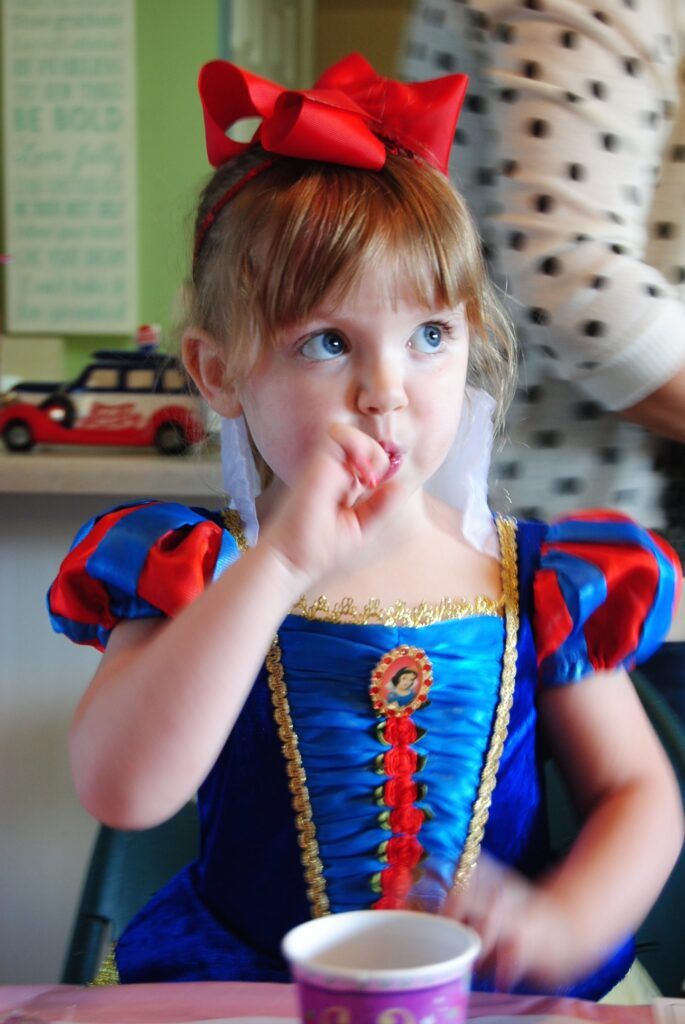 These Grammy Crisps were just one of the many snacks the guests snacked on.  They're Gluten Free and delicious!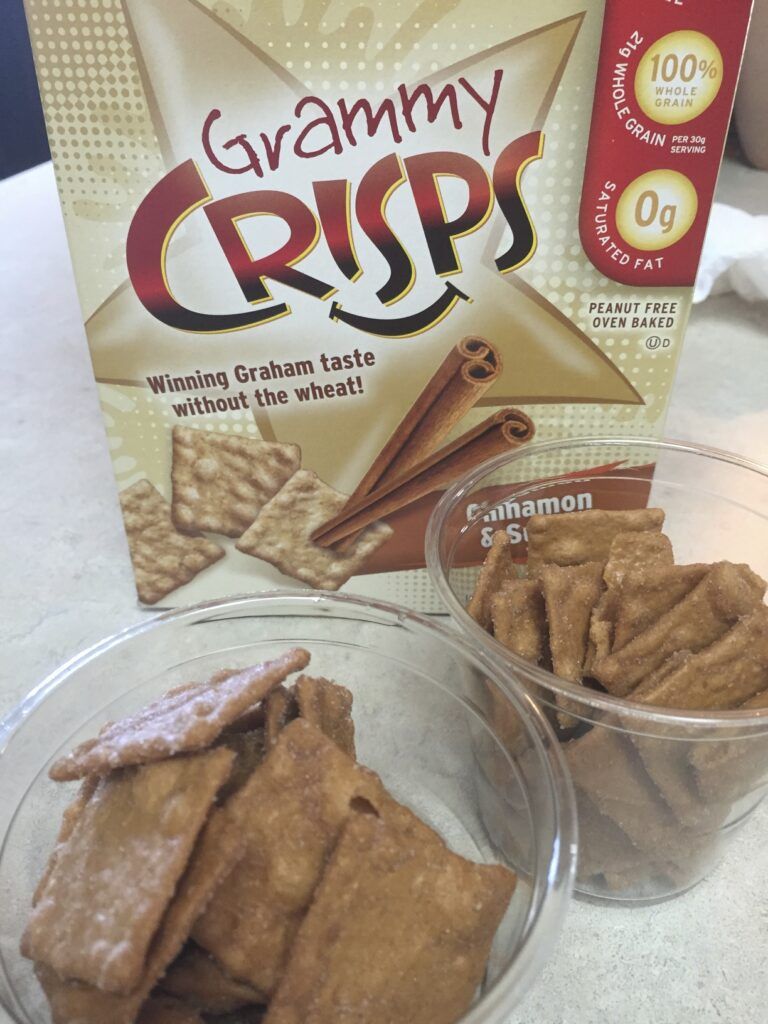 We also snacked on mini PB&J sammies and cupcakes!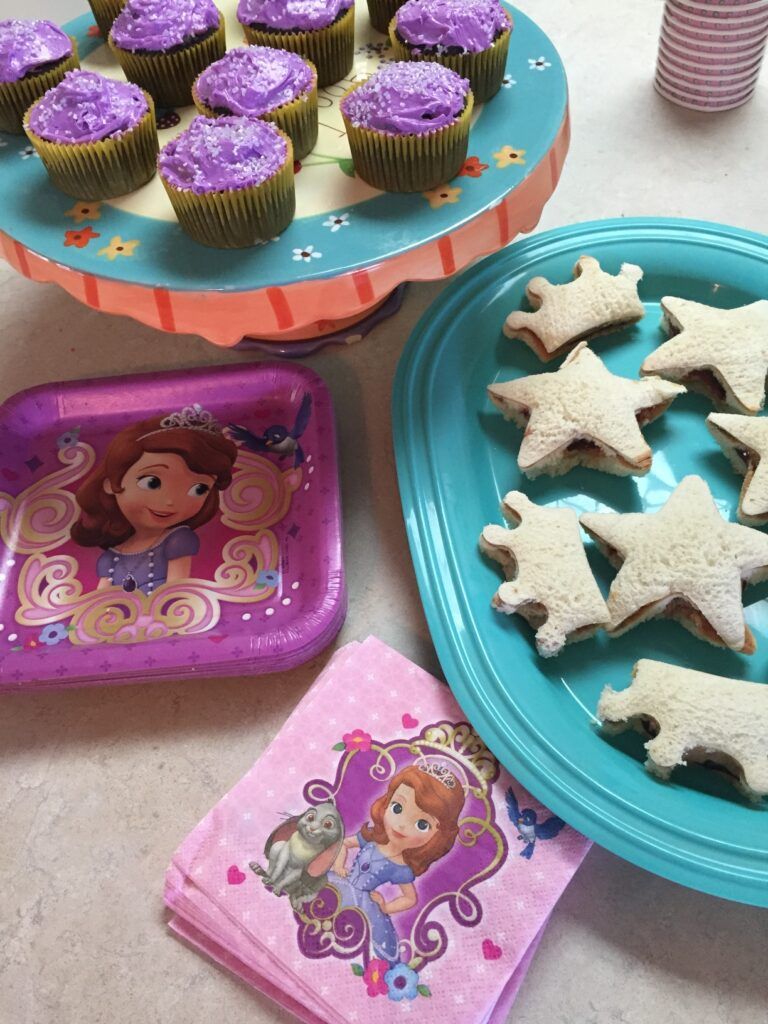 It was such a success, and all the adults watched the vacation planning DVD and started thinking about our next trip to Disneyland!  I just can't spend too much time away from the happiest place on earth!  I'm just excited and blessed that I was able to bring a little bit of Disney Magic to my little one and her friends!
DisneySide Celebrations can happen any day.  Just