This conversation is sponsored by Horizon. The opinions and text are all mine. 
Summertime is full of adventures and relaxing, and full of fun times – feeding the imagination, and building fun and happy family memories.  There are so many fun things that happen during the summers and it's so important to take every moment you can to help your kids get every moment they can out of summer!  That is where memories are made and imaginations soar!  Whether you and your kids are heading out on a road trip, flying to a fun destination, or heading to the pool down the street, Horizon Organic Snacks can keep your snack bags full and since they're kid-friendly snacks you can be confident packing them over and over!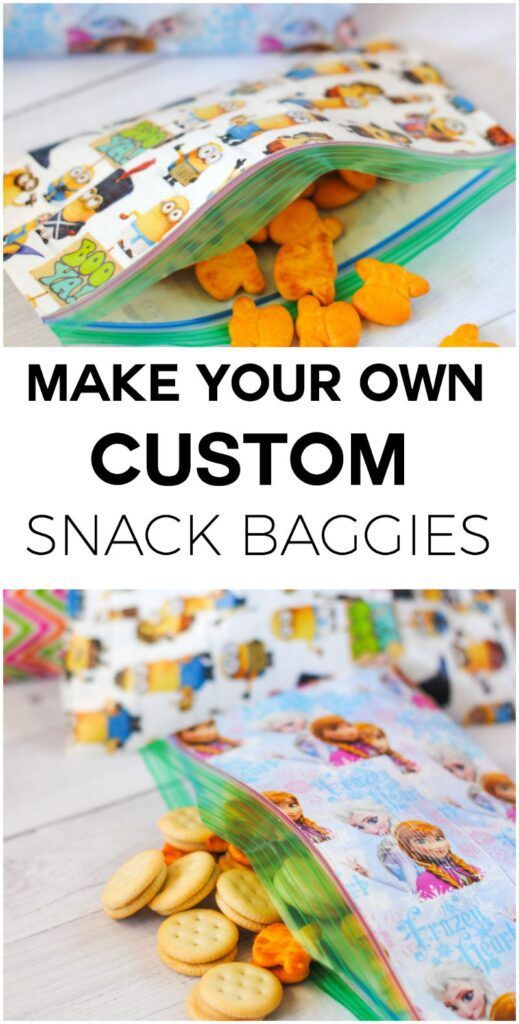 We aren't going on any vacations this summer, so the waterpark down the street is a frequent place for us to head!  When it comes to packing decent snacks for our days in the sun, we love to add Horizon Snacks into custom snack baggies that the kids created themselves!  Makes snacking that much more fun and honestly, they're really darn cute to look at!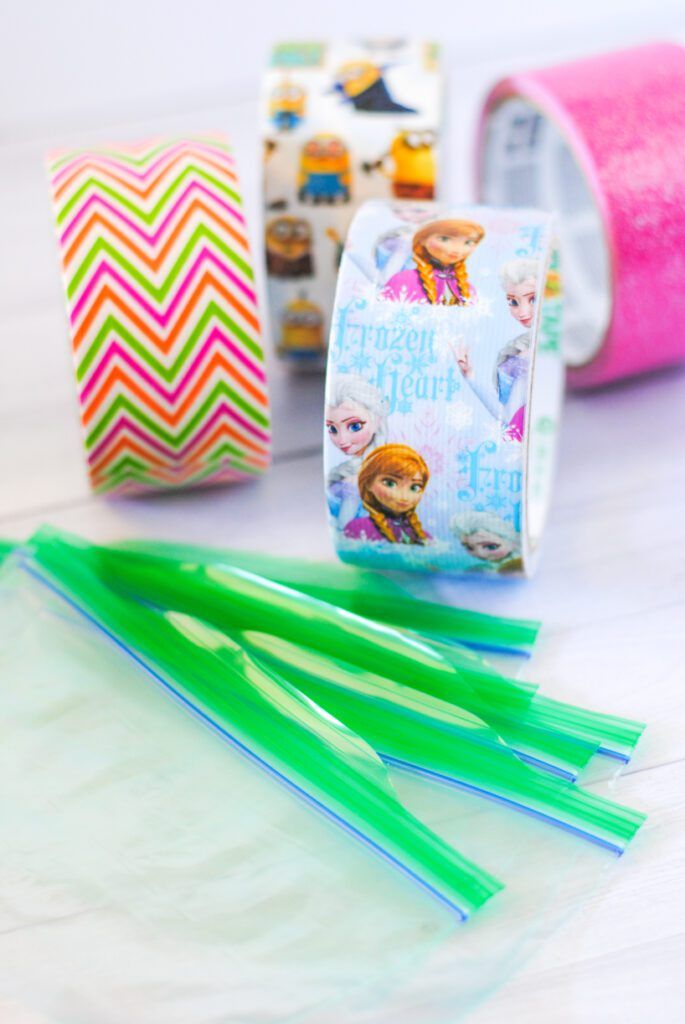 Have the kids make their own Custom Snack Baggies by giving them duck tape, snack sized baggies, and scissors.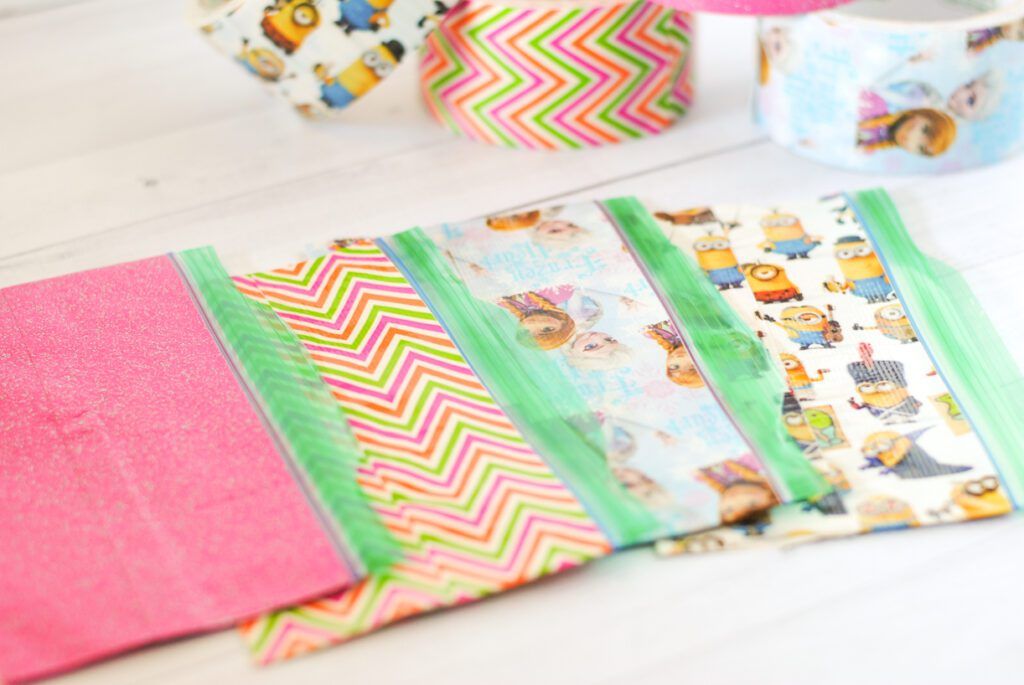 Place the duck tape on the front of the baggie, lining the first piece up with the top of bag.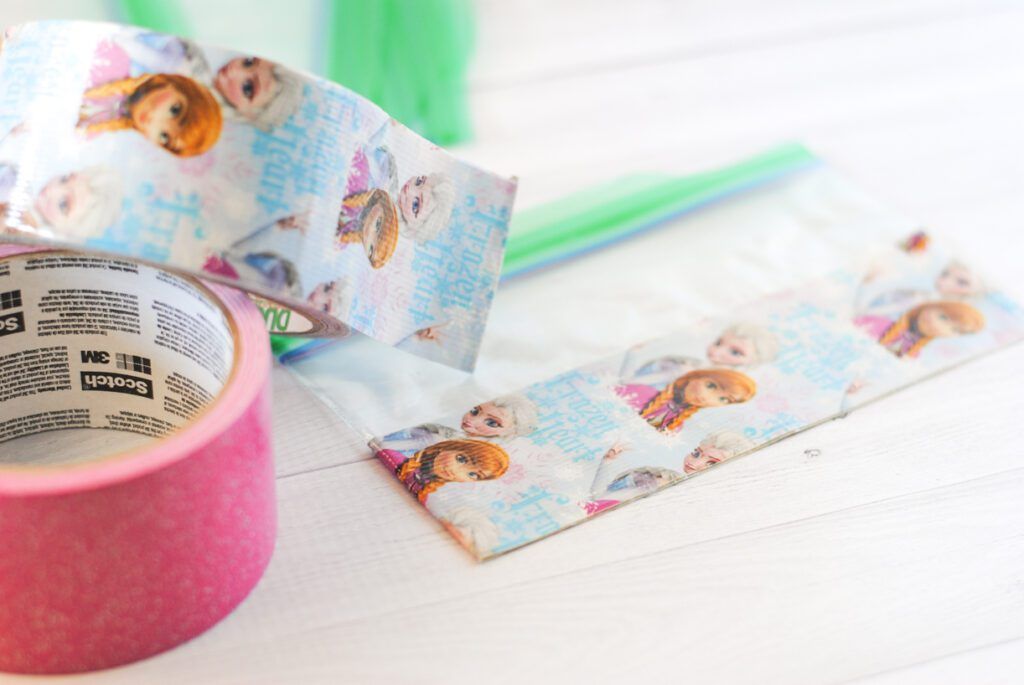 Press the tape down and flip the bag over, pressing the tape down to the back side of the bag, then cut the excess off at the edge of the bag.  Repeat this on the bottom half of the bag and you've got custom snack baggies!
They're simple to make and we love that everyone has their own snacks that they've picked out.  We put all of our Horizon Organics snacks out on the counter and have a "fill your bag" party to create our own individual snack bags with all of our own favorite treats in them – just one way to let their creative minds work a little during the summer!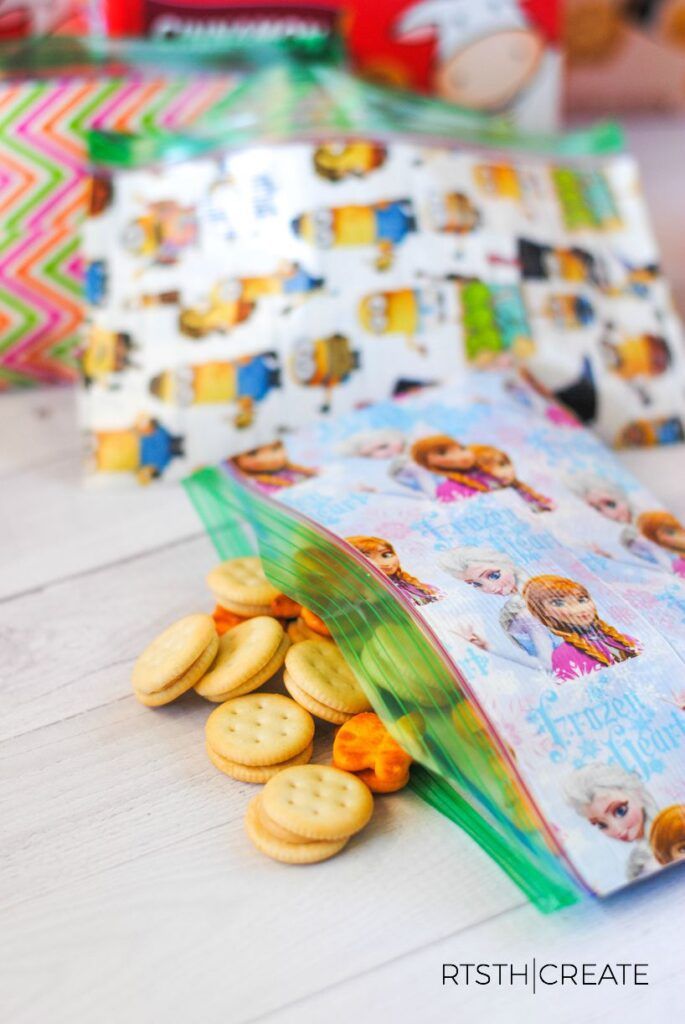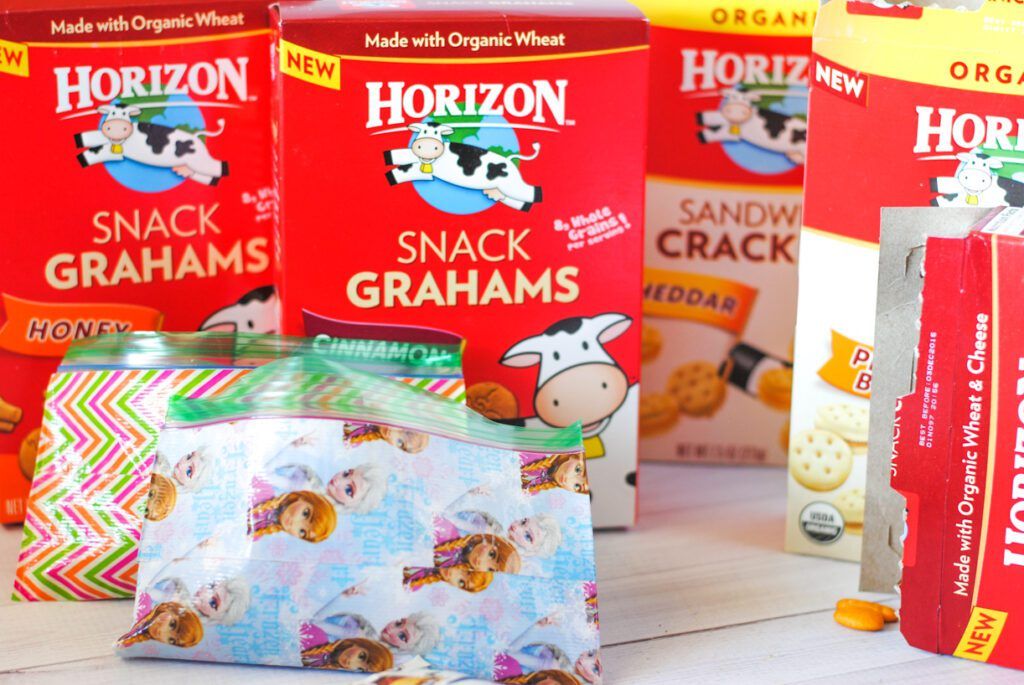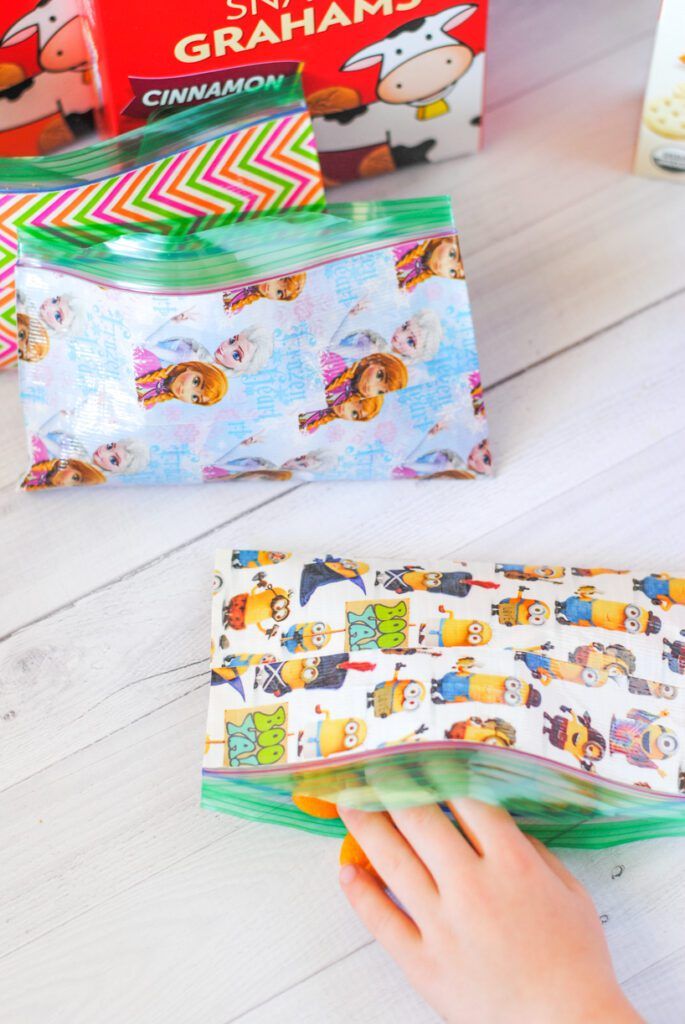 There are so many great options for snack bags in the Horizon Organics snack line.  We love all of the Snack Grahams and my girl loves to mix the Sandwich Crackers and Cheddar Crackers in her snack bags.  Basically, Horizon Organics has everything we need to make delicious snack bags for our trips to the waterpark!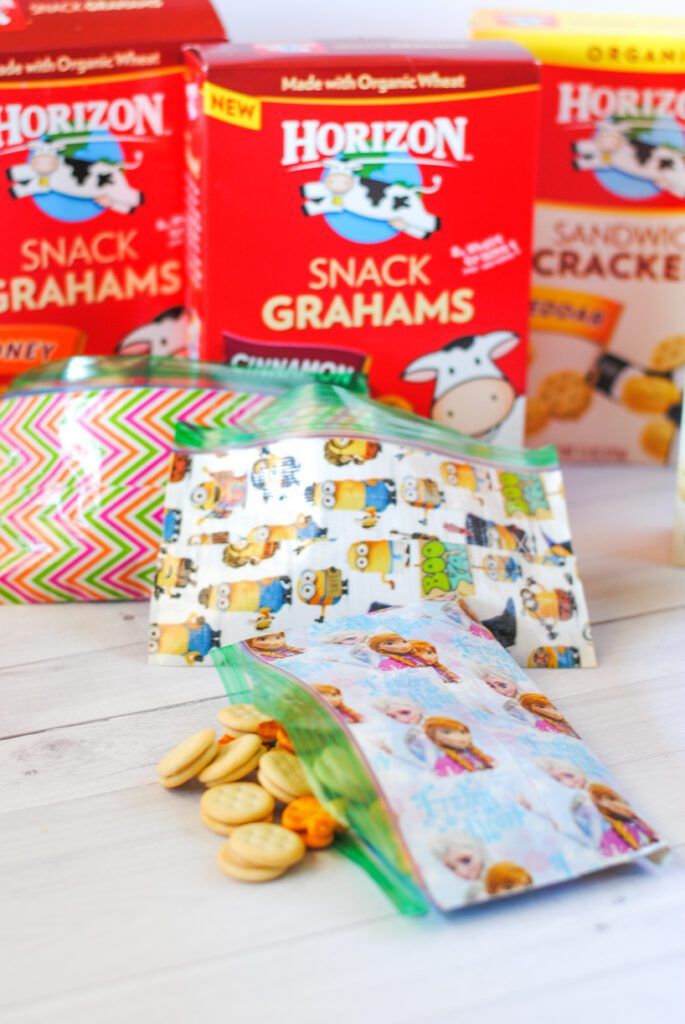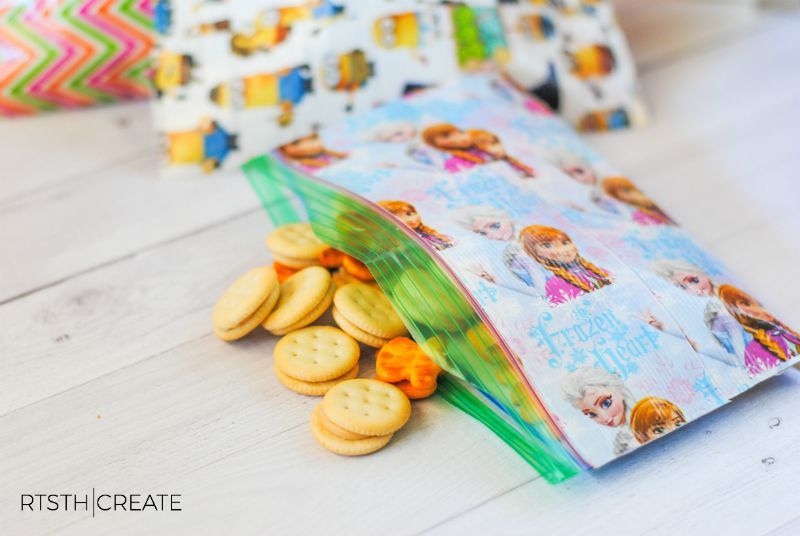 Be sure to follow Horizon Snacks on Twitter, Facebook, Pinterest and Instagram to keep up with their latest announcements and product ideas!
This conversation is sponsored by Horizon. The opinions and text are all mine.
Comments submitted may be displayed on other websites owned by the sponsoring brand.