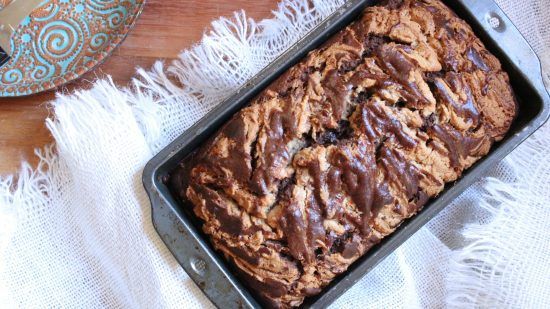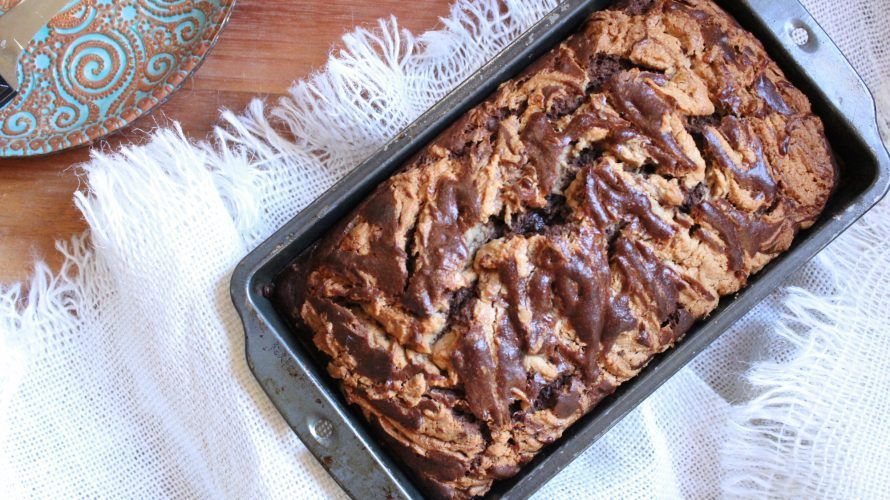 Hi everyone! It is Thao from In Good Flavor. If you are a a fan of chocolate, banana, and peanut butter, I have got a bread for you! Move over pumpkin, cranberry, apple cinnamon, and good old banana bread. Make room for your new little sister, the Chocolate Peanut Butter Banana Bread!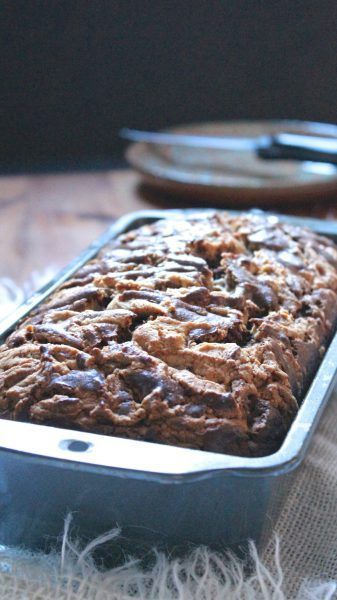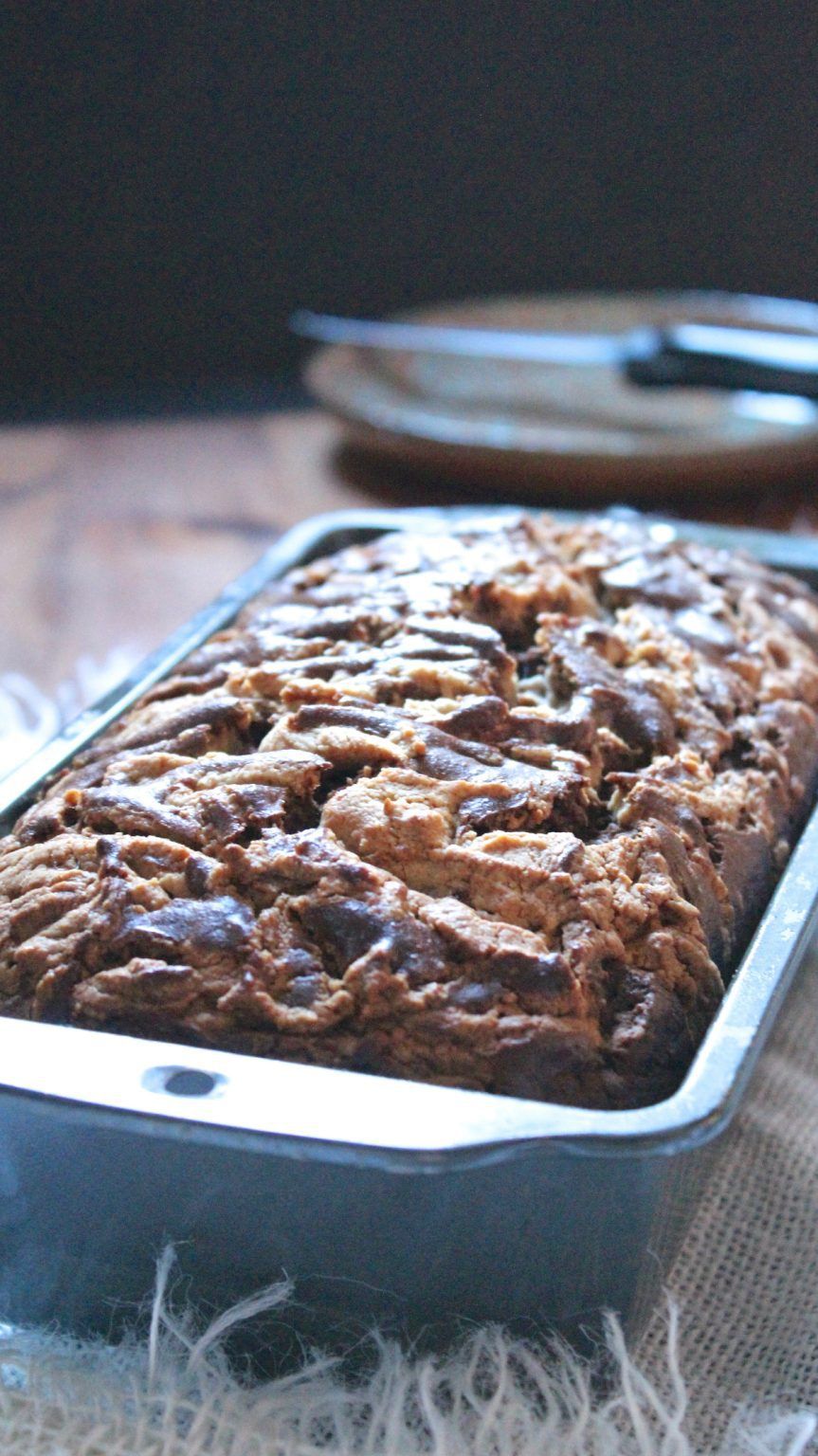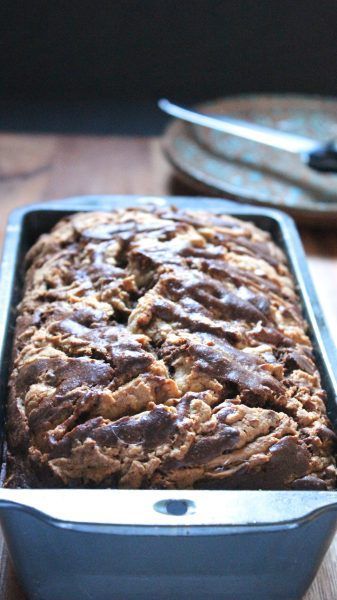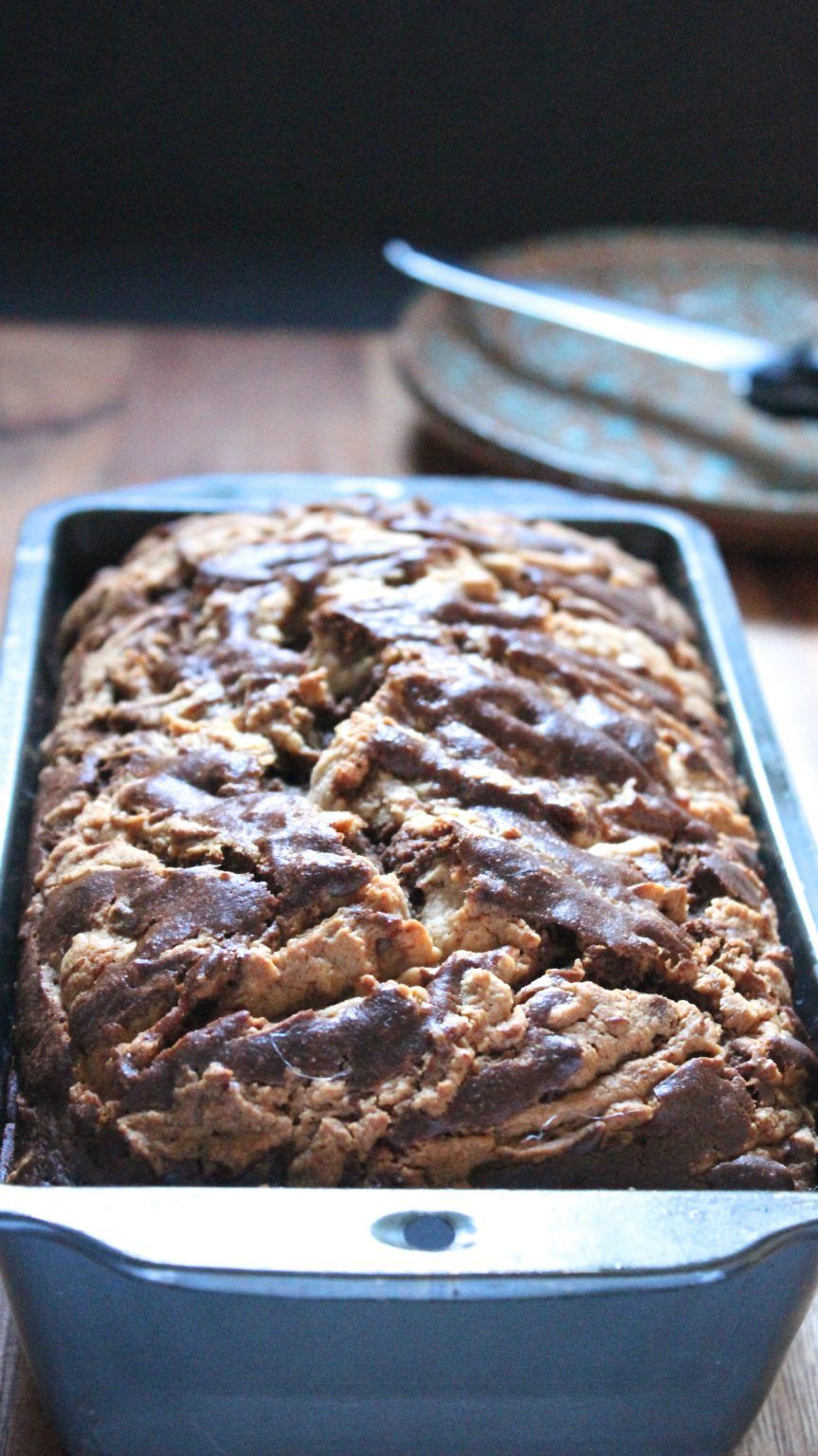 Let's break this beautiful loaf of goodness down. The batter is flavored with chocolate and ripen mashed bananas. A sweetened peanut butter layer is placed in the center. More is dolloped and swirled over the top to create a marble effect. Once baked, the peanut butter takes on a rich, deep golden hue and becomes crusty—a nice contrast to the moist bread below. Biting into this bread is reminiscent to biting into a peanut butter and banana sandwich….only better because this has chocolate!!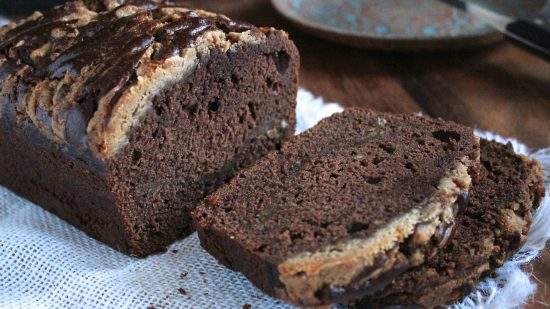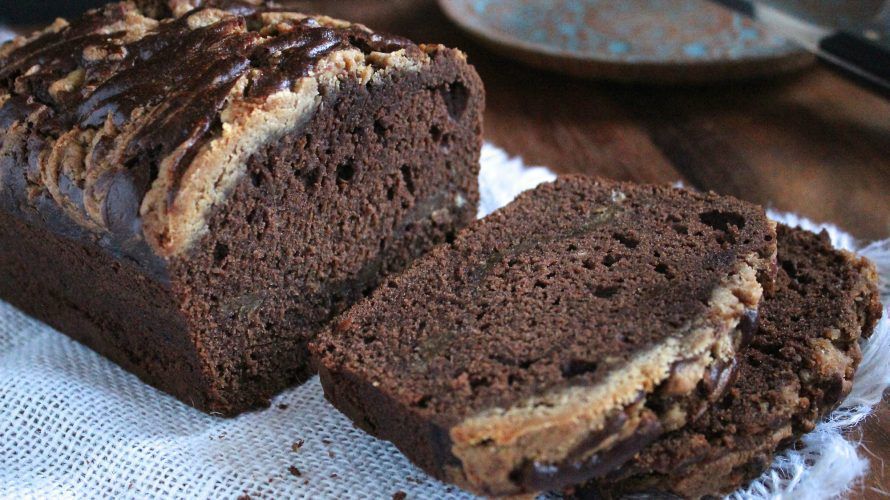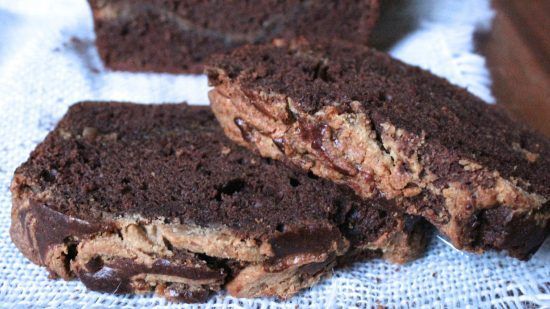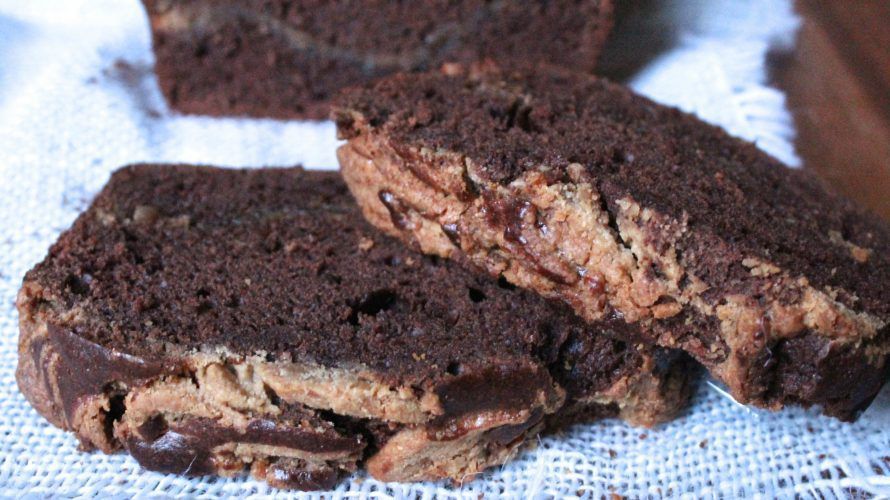 Let this quick bread be a new addition to your holiday baking this year. Remember to use the ripest bananas you can get for the best flavor. Create your own variation. Add chopped nuts, or chocolate chips, or whatever. The more the better! If you want to make this bread even more scrumptious, serve with a drizzle of chocolate sauce. Yum! It is the holidays after all and the best time of year to splurge, be creative, and have fun.
Happy Holidays!!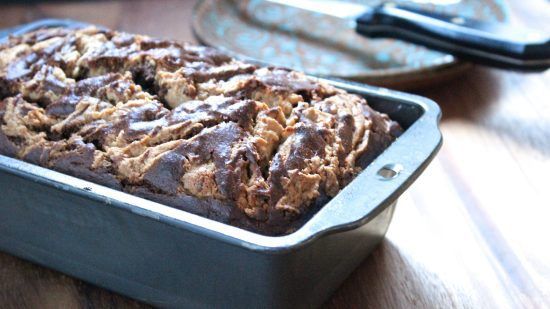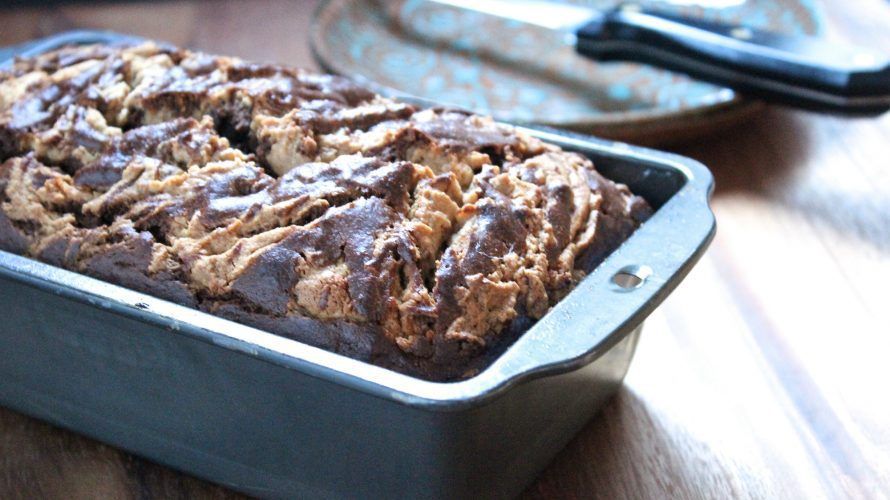 Chocolate Peanut Butter Banana Bread:
1 3/4 cups all-purpose flour   
1 tsp. baking soda
1/2 tsp. baking powder
1/2 tsp. salt
1/8 cup cocoa powder
2 oz. semi-sweet baking chocolate, coarsely chopped
6 tbsp.  milk  
1 cup sugar
3/4 cup vegetable oil
2 eggs, room temperature
1 1/2 tsp. vanilla extract
1 cup mashed bananas (about 2 medium)
2/3 rounded cup peanut butter
1/2 cup milk
1/2 cup powdered sugar
Preheat oven to 350 degrees F.
Combine flour, baking soda, baking powder, salt, and cocoa powder in a medium bowl. Set aside.
Place baking chocolate and 6 tablespoons milk into a small microwaveable bowl. Microwave 30 seconds on high. Stir. If chocolate is still solid, microwave for 20 seconds. Stir until chocolate is smooth and creamy. 
In a large bowl, beat sugar, vegetable oil, and eggs on medium to medium high for 2 minutes. Add vanilla extract. Blend. Slowly drizzle in chocolate, beating constantly. Add banana and blend well. Add flour mixture in 1/3 increments. Blend just until incorporated. Set aside.
Place peanut butter and 1/2 cup milk in a microwaveable bowl. Microwave for 30 seconds on high to soften peanut butter. Stir. If still thick, microwave for 20 seconds more. Peanut butter should be fluid. Slowly beat in powder sugar. Whisk by hand until smooth and creamy.
Generously grease 9 1/4″ x 5 1/4″ x 2 1/2″ inch bread pan. Place half of the batter in pan. Cover with 2/3 of the peanut butter mixture. Add the remaining batter, and spread even. Drizzle or dollop the remaining peanut butter mixture over top. Cut through the layers with a butter knife to create a marble effect. 
Bake for 60 – 70 minutes, loosely covering the top with foil after 45 minutes. Done when a toothpick comes out with dry crumbs when inserted into the center. Allow to cool on cooling rack before unmolding.  Serve with chocolate sauce, optional. Makes 1 loaf.
I love to connect with you on Facebook, Pinterest, Twitter, Instagram, or StumbleUpon.