The thing about cheese is that it's readily available, so we tend to bypass it although we know nothing could ever go wrong with cheese. But a few people on earth can transform cheese into a work of art, and I mean in the form of a cake, and when this happens, I doubt you'd turn a blind eye on it.
For who could ever resist a cheesecake? Better yet, who dares say no to a cheesecake?!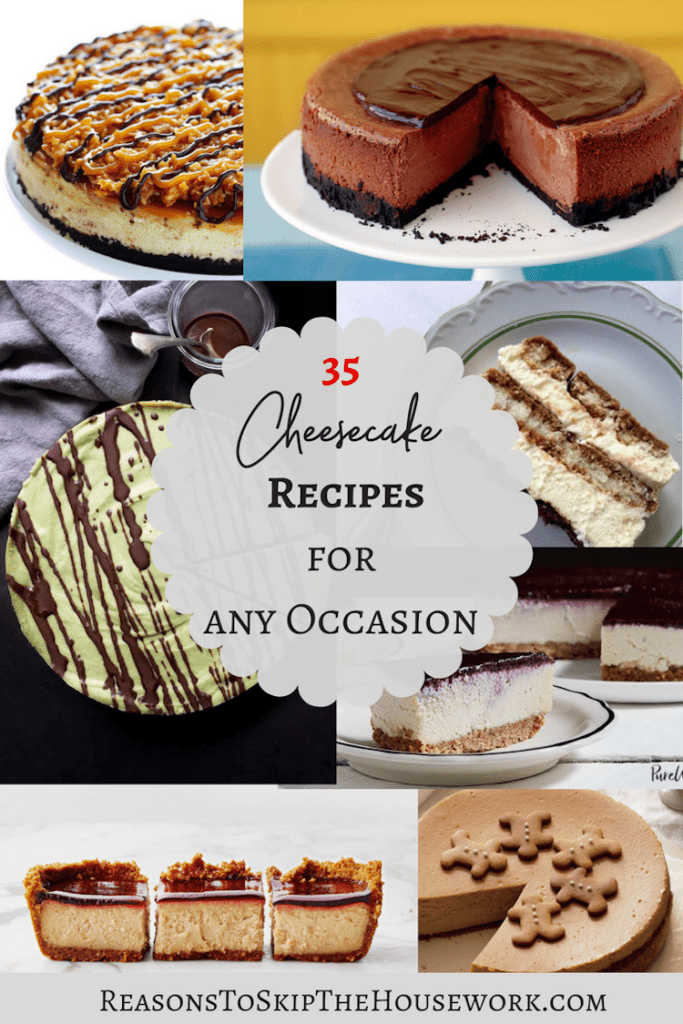 You can't really OD from eating too much cheesecake, right? But hey, whether you want a cheesecake with a hint of fruit or the kind where a rich chocolate texture fills your mouth, we've got a recipe right here. It could be a special dinner party, or a holiday cheesecake, a night with the girls, or heck, a cheesecake to satisfy your craving — some of the best recipes on the planet are listed below for you and your family's pleasure.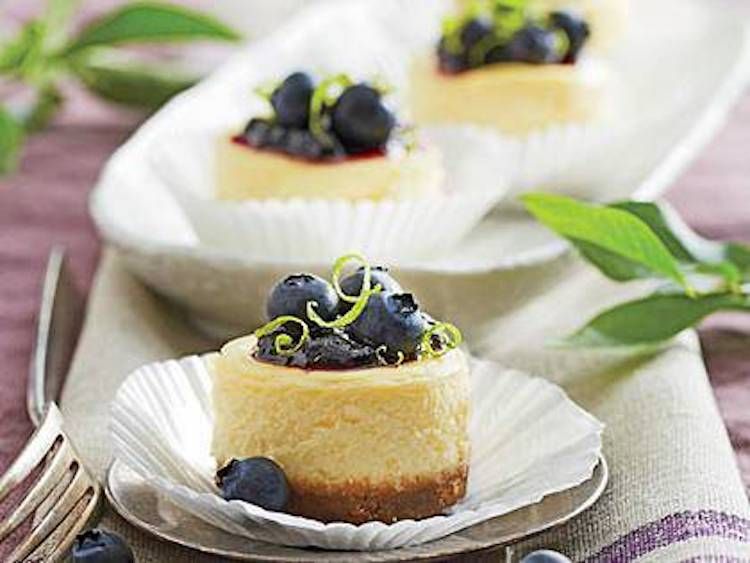 Any cheesecake lover had, of course, tasted a blueberry cheesecake that had them declaring "I could die right now" out of stupor, but these little versions might make you wanna go "squeee" before passing out. These pretty things are the kind you actually see in quaint coffee shops, as they'll freeze up to a month. So yeah, you can make these in advance and store them until a special day arrives.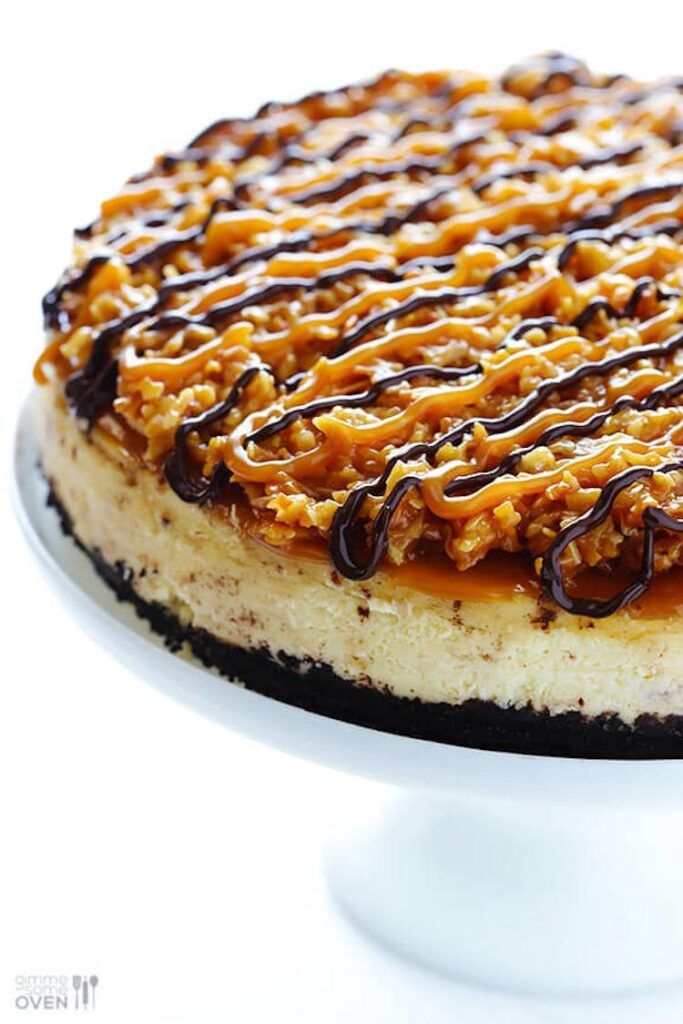 Yes, like the Samoa cookie Girl Scouts sell and you secretly love. Now before we start swapping out stories of our own Girl Scouts days, here's a word of advice: tell your friends it's a Caramel DeLite cheesecake if they sport a blank stare upon saying Samoa. Whatever it is you want to call it though, Samoa cheesecakes are a genre of its own, and is one of the most unique cheesecake recipes you could ever whip up.
I've decided that this recipe should be my number three as it's a personal favorite, and nobody could really resist a classic though, right?
This is amazing. A silky cream cheese filling with a graham cracker crust — this classic cheesecake recipe takes you immediately to New York. It's perfect for special occasions and those personal cheesecake moments at home. And hey, I should also mention that this is one of Martha Stewart's favorite recipes!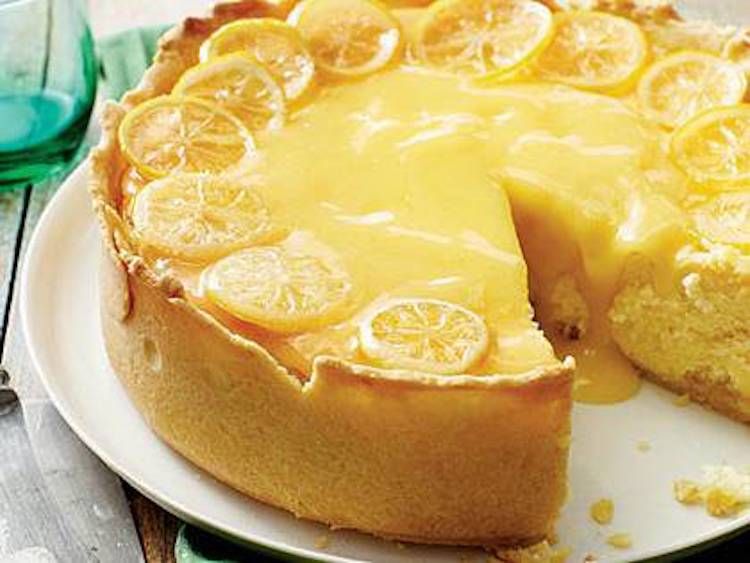 The perfect union of two irresistible desserts: cheesecake and lemon bars. It's like a tart but also a cake, which forms a perfect circle of golden yellow goodness topped with candied lemon slices. This is the cheesecake you would want to offer on warm afternoons, whether you're holding an event or not.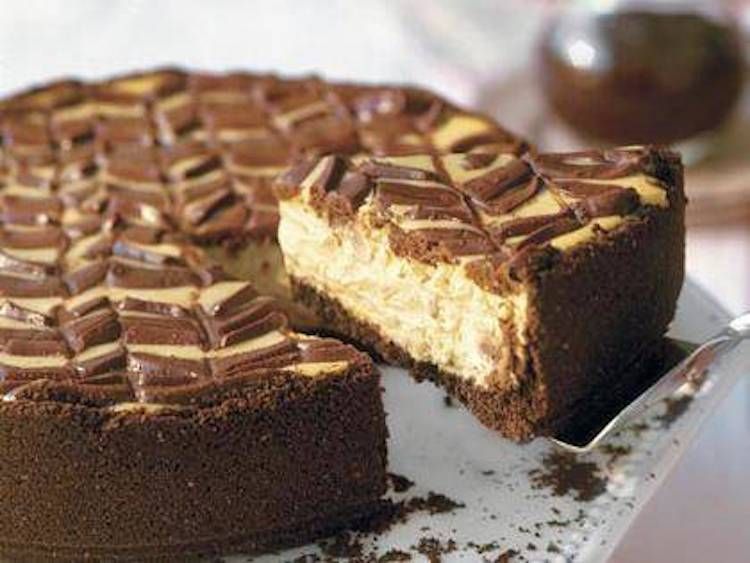 If you're the type who gets a pang of guilt so easy with a spoonful of dessert, then you might wanna step away from this cheesecake. Or not. Anything that has coffee and chocolate flavors combined in a single decadent dessert deserves anyone's full attention. Pair with a fresh cuppa and your day is immediately better.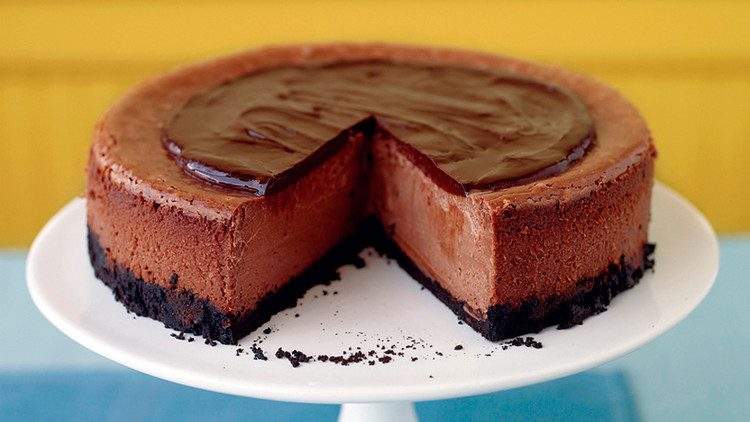 Gather round chocolate lovers who are also cheesecake lovers! The perfect cheesecake has arrived worthy of your obsession. Behold, the triple-choco cheesecake — a cheesecake that has chocolate on the top, in the filling, and in the crust. So yeah, prepare for death by chocolate cheesecake, if that's a thing.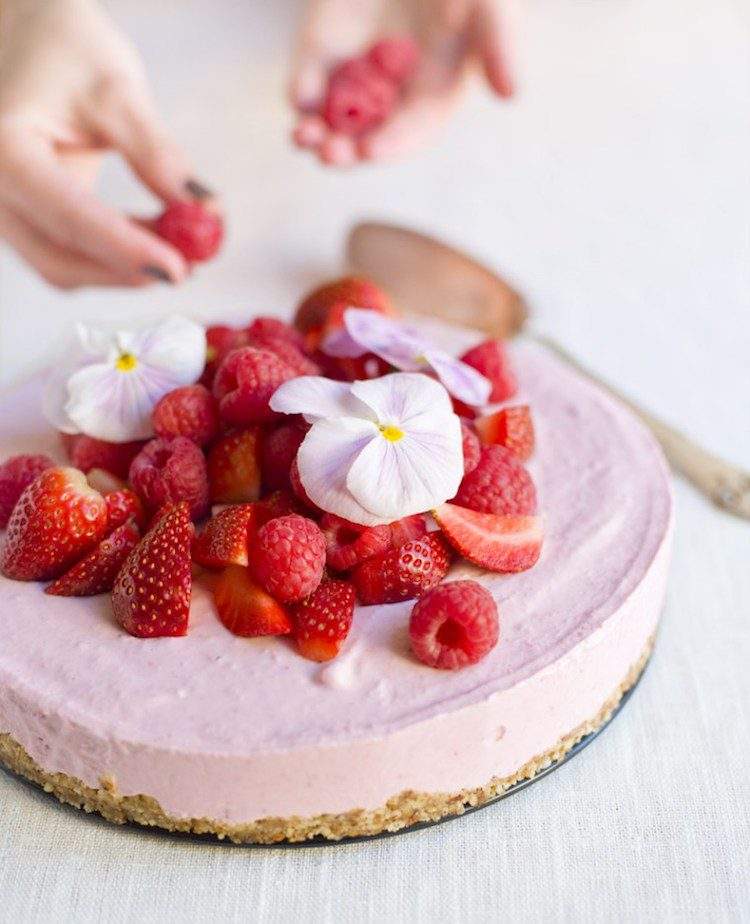 Look at how pretty this babe is? It's also a no-bake recipe, so it's perfect even for noobs on the dessert scene. It's a summer cake that both adults and kids will love, with a pretty, pale pink hue to match its decadent goodness. You'll only need a whole lotta patience for this one, as you'll have to freeze it for like two hours. Once it's ready though, it's a little piece of heaven in your mouth.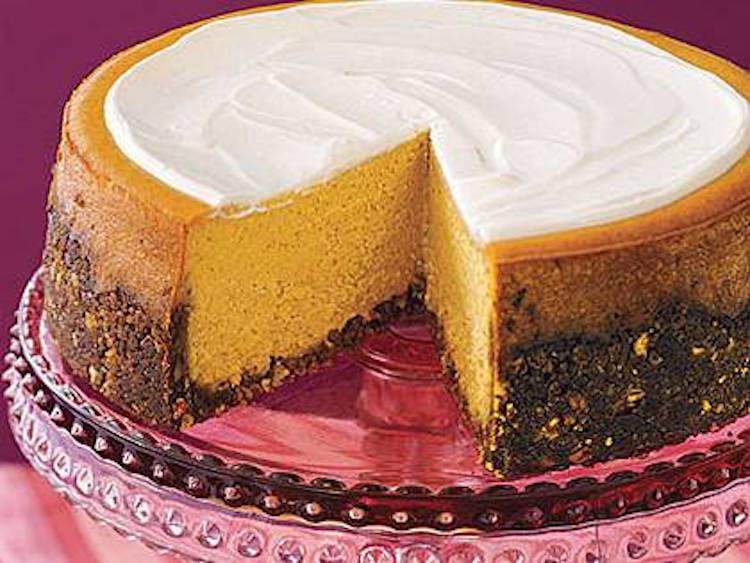 Pumpkin season is officially over, but your cheesecakes still deserve them, along with a mix of cinnamon and chocolate in it. Note that you can use a canned pumpkin for this recipe, but give it a whirl in the food processor first to make it all creamy and smooth, a feeling that's so nice with every bite.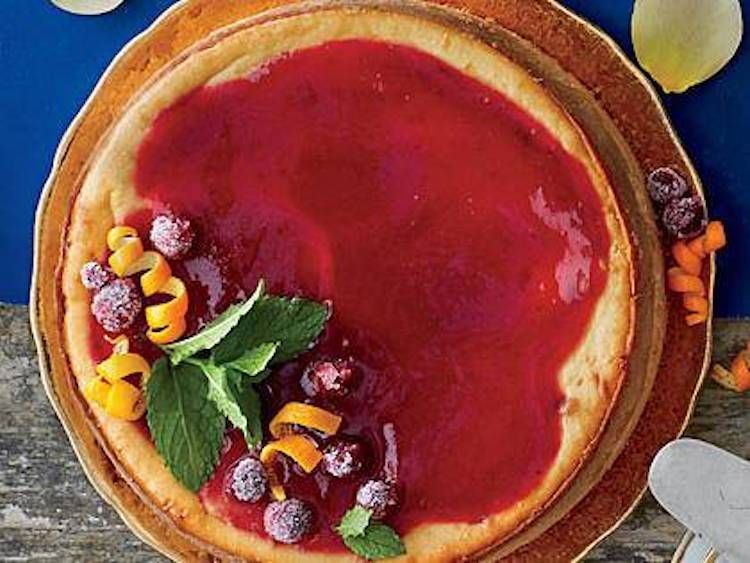 Here's another latecomer for the fall season, but the surpising fruit layer on the bottom makes it a cheesecake that deserves to be on the table all year round. You can make this cheesecake extra prettier by topping it with sugared cranberries, citrus curls, and fresh mint leaves.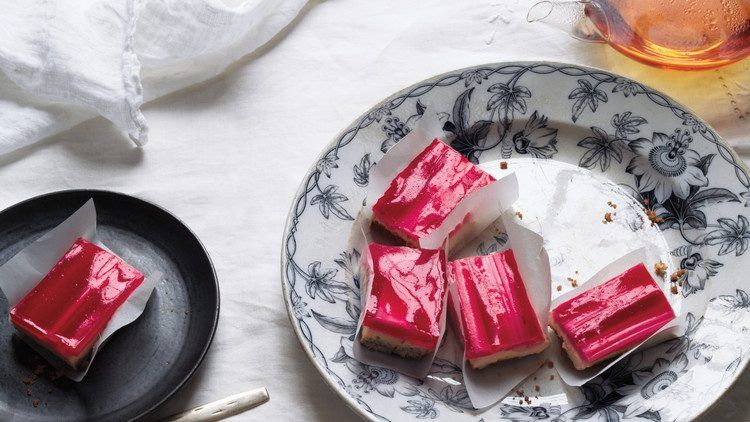 Another fruity cheesecake that's extra fun to bite into, these cheesecake squares are a fun-sized bunch that you can easily serve among guests as appetizer or dessert. Now berries on a cheesecake are, of course, isn't a new idea, but these rhubarb and raspberry mix is a guaranteed star in your party.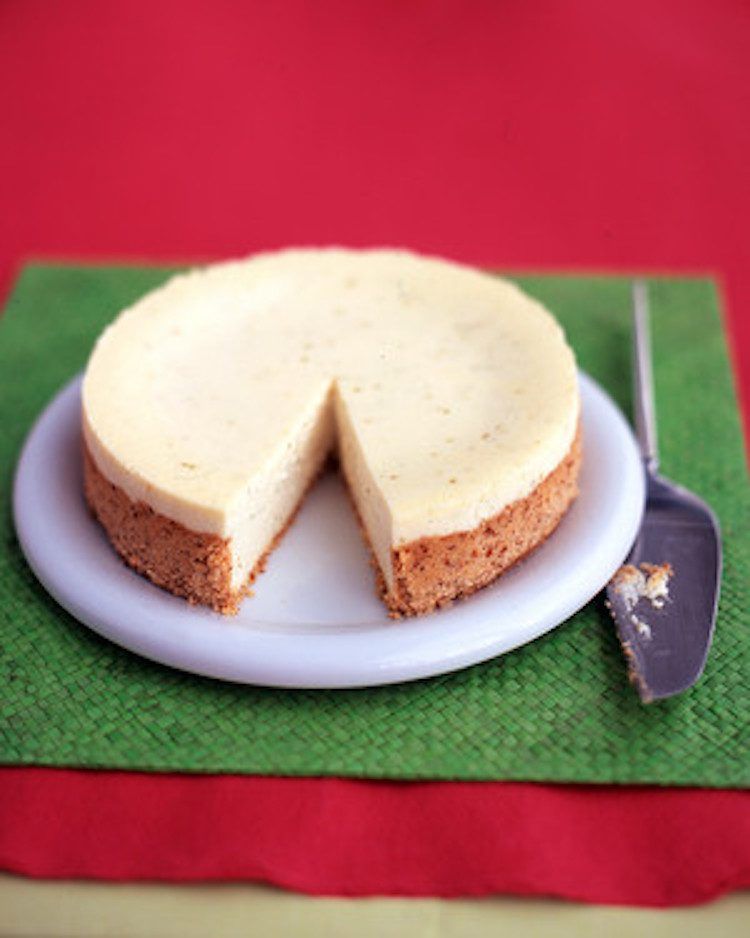 Here's one that sounds like it's exclusively for adults, but children can have them, trust me, as the alcohol actually evaporates once you start baking it. It still tastes like cocktail though, without the alcohol. But a delight for cozy days when you don't want to be exactly hammered.
We got some love to throw to our vegan friends too. This recipe can be made entirely using a blender, mixed with the perfect choice of nuts to go with white chocolate and cheese. This recipe reminds me of the times when my husband has to make up for a mess up, so he brings in a dessert that I just can't say no to. You should do the same.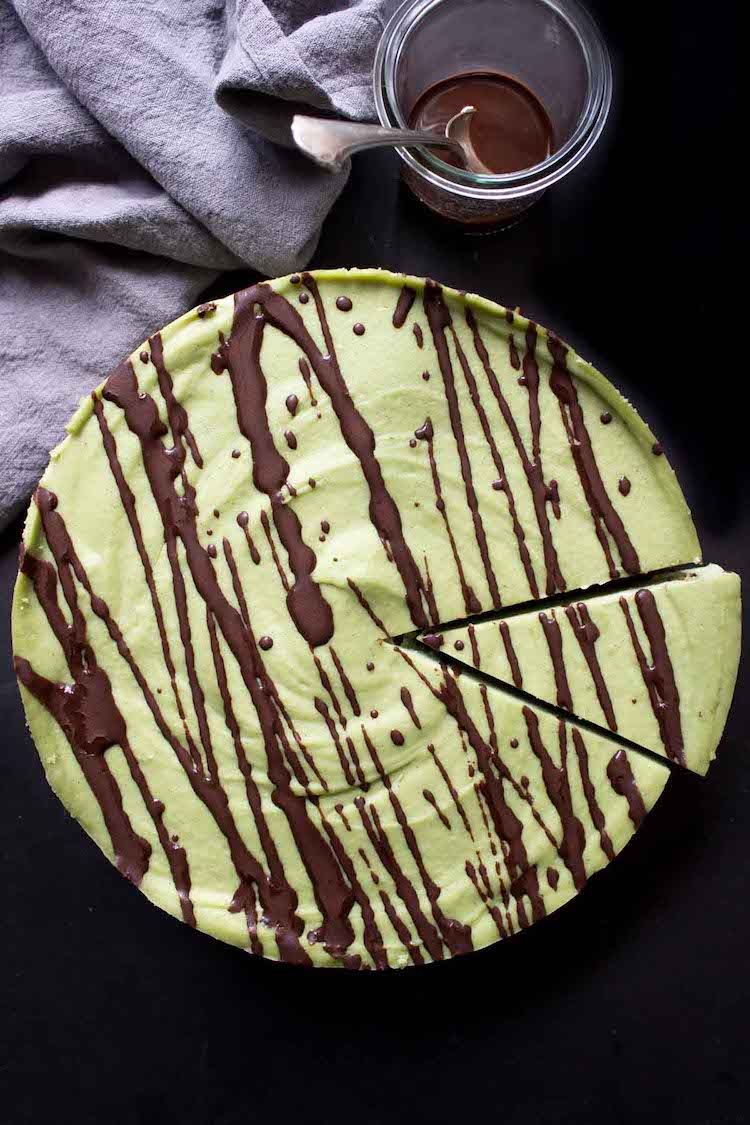 Another one for our vegan friends! This Matcha Cheesecake is also Paleo-friendly, so guilt really has no place here. See that gorgeous green hue? Thank matcha for that.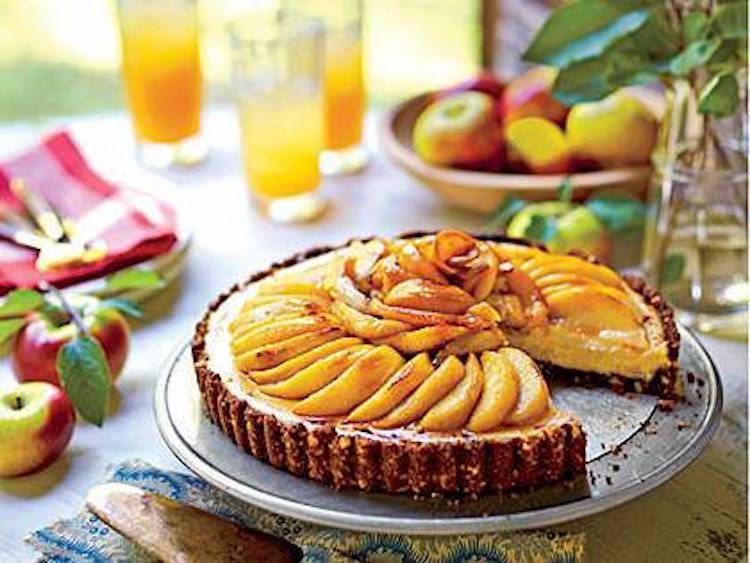 A cake that's a tart filled with apple, caramel, and cheese seems like an awfully crafty and lengthy process to follow, but this one actually doesn't take long to make. Check out the recipe on the link above, but first, imagine the scent this cheesecake gives off. It's making my mouth water already!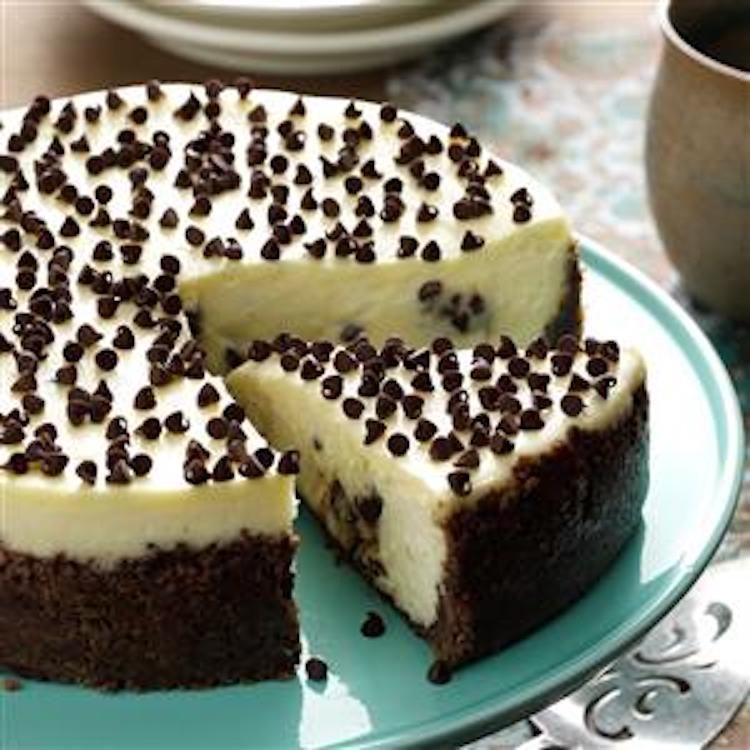 This cheesecake recipe was created to satisfy both the grown up and the little person in you. A chocolate chip cookie is every child's favorite, and adults love a cheesecake or two. Combine that in one dessert, and you get a nice sweet and sour tinge on the tongue. Scrumptious!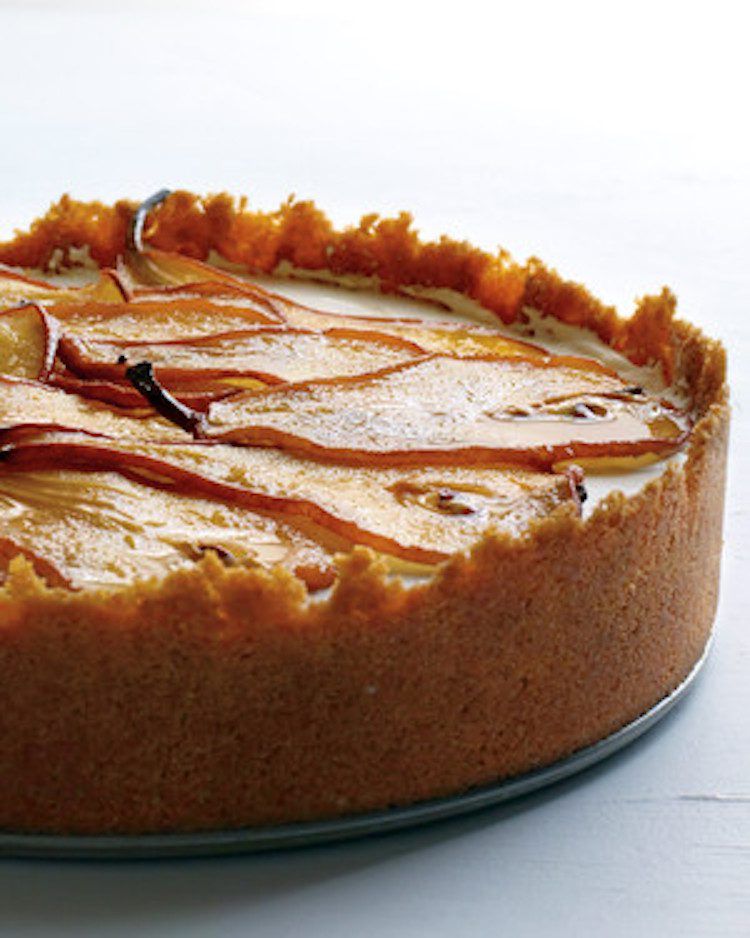 Anything that has maple syrup in it is guaranteed a winner and this cheesecake recipe is a huge one. You get to taste the creamy cheese on the filling, but the cake is entirely bathed in maple syrup making it a delight in every bite.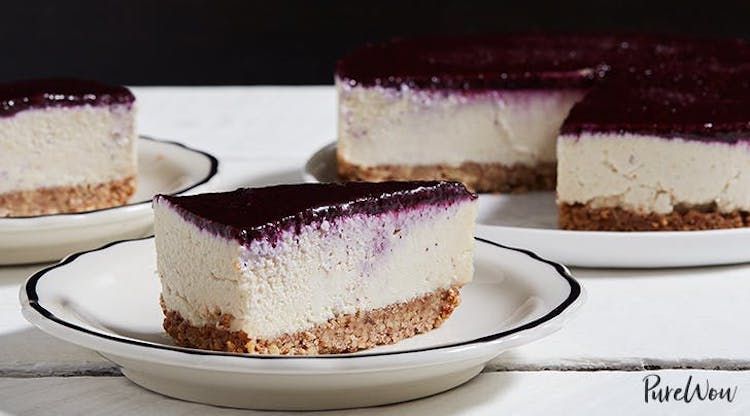 So you want a cheesecake but can't have cheese, flour, and butter, huh? You're a lucky one. Get this dreamy and creamy delight done in a jiff, and bask in what a cheesecake tastes like without, of course, ruining your diet or triggering your allergies.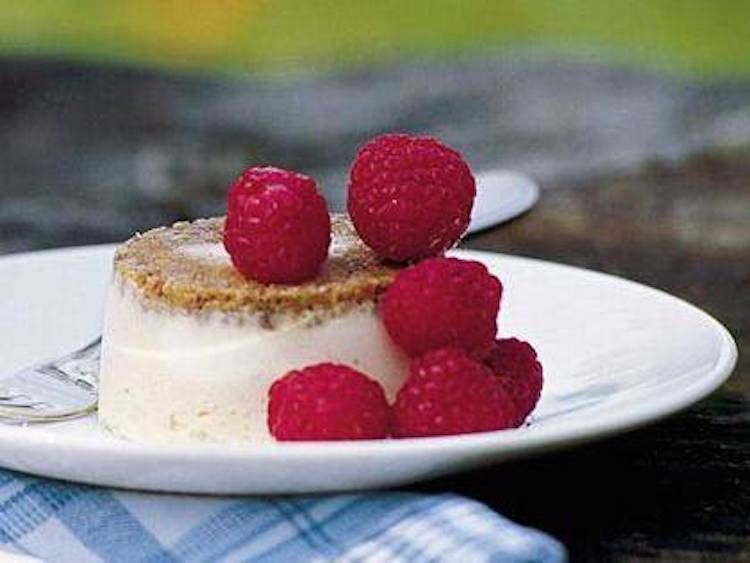 Want something out of the ordinary? Try goat cheese instead. It's flavorful as it's rarely used, but the addition of honey and lime in this recipe makes it a most wanted addition to your list of cheesecake recipes.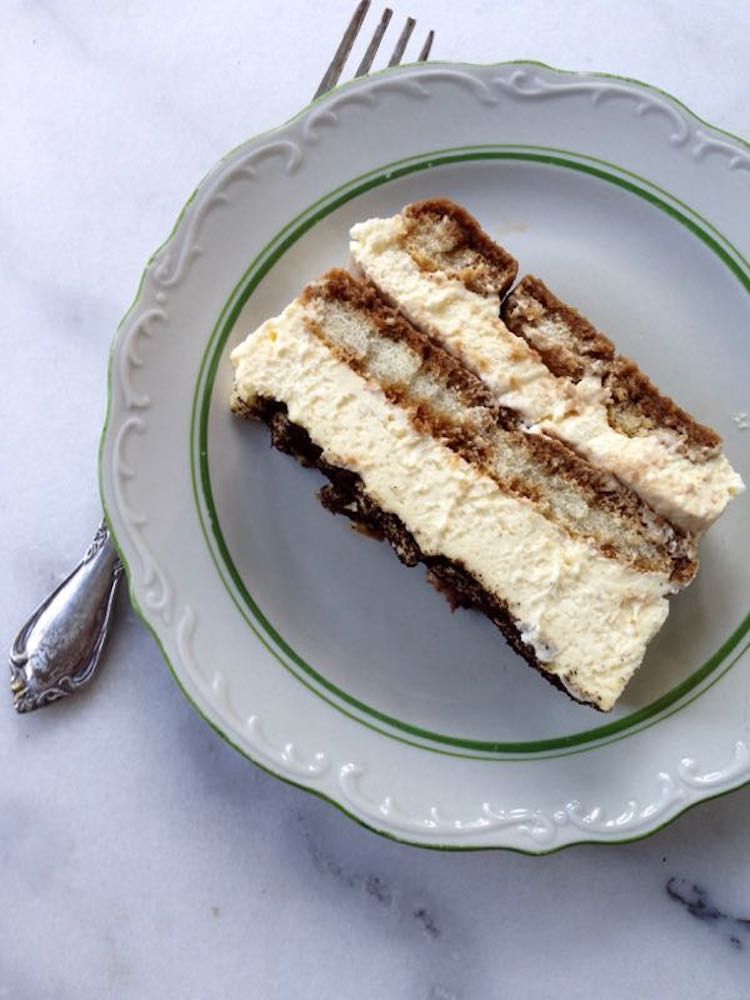 Tiramisu is a dessert that doesn't really need a special occasion so you'd make one. Same thing with its cheesecake version. I love it when you can basically combine another dessert with cheesecake. It makes things bearable, doesn't it?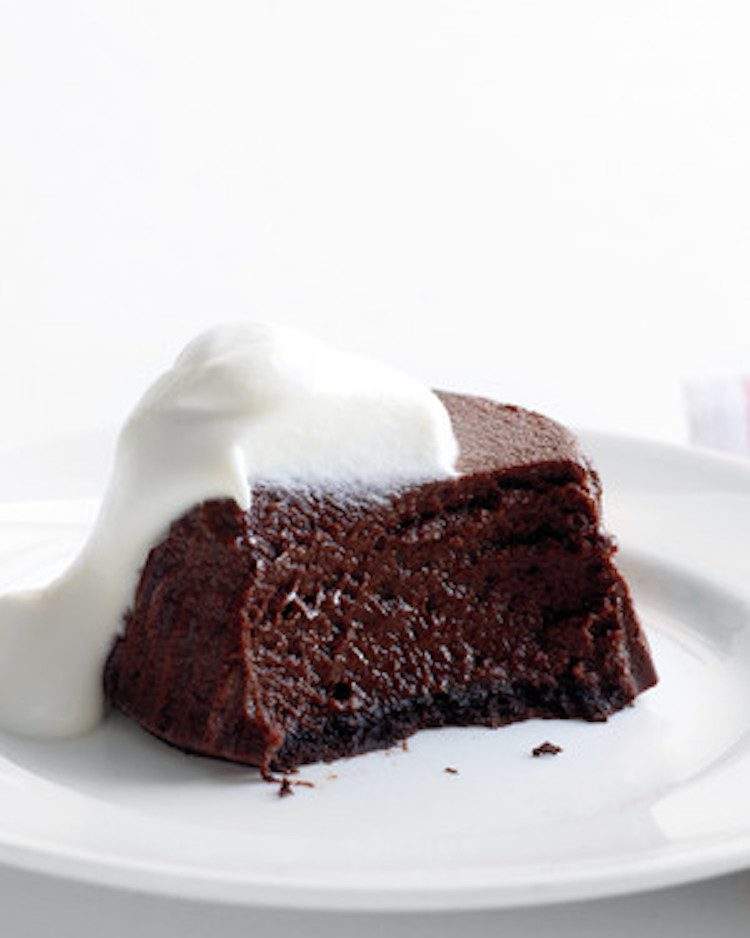 You wouldn't actually think this is a cheesecake from its looks. It's entirely chocolately, like a molten cake. But sink your teeth into these, and the cottage cheese flavor will take you by surprise. Yum!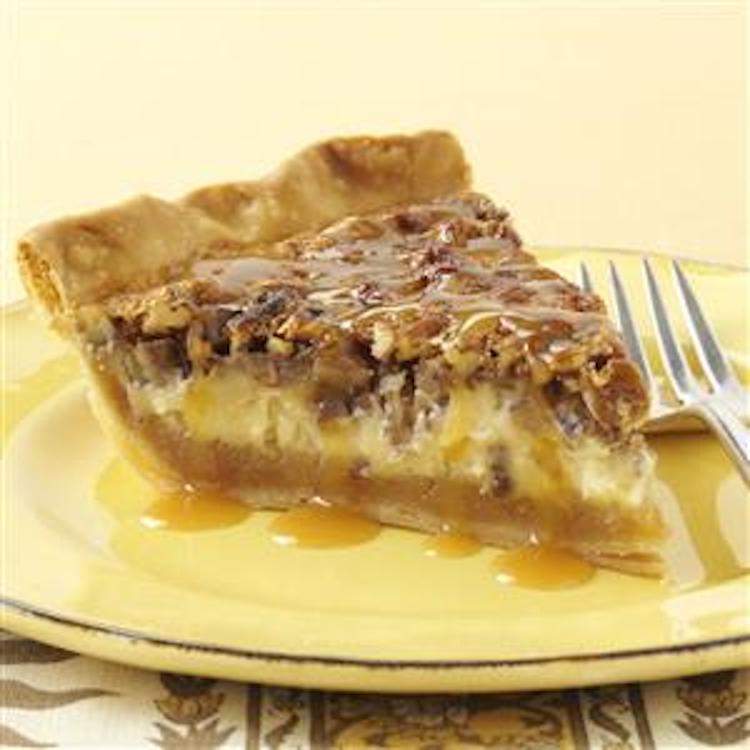 Obviously, Pecan pie and cheesecake rolled into one. It looks like it could be a chore, but this is actually one of the easiest cheesecake pies you can make, and it doesn't even need to be fall, really!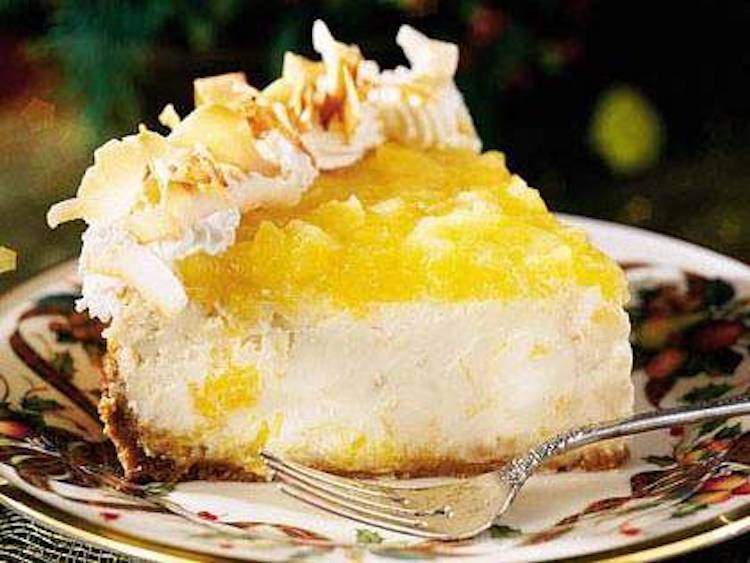 If you like Piña Coladas and getting caught in the rain (sorry), this cheesecake recipe will get you in a festive mood. It's obviously not for kids, as it has a bit of rum in it. But you get to have a Caribbean experience at home if you whip this up. And yes, go ahead and play that catchy Rupert Holmes song.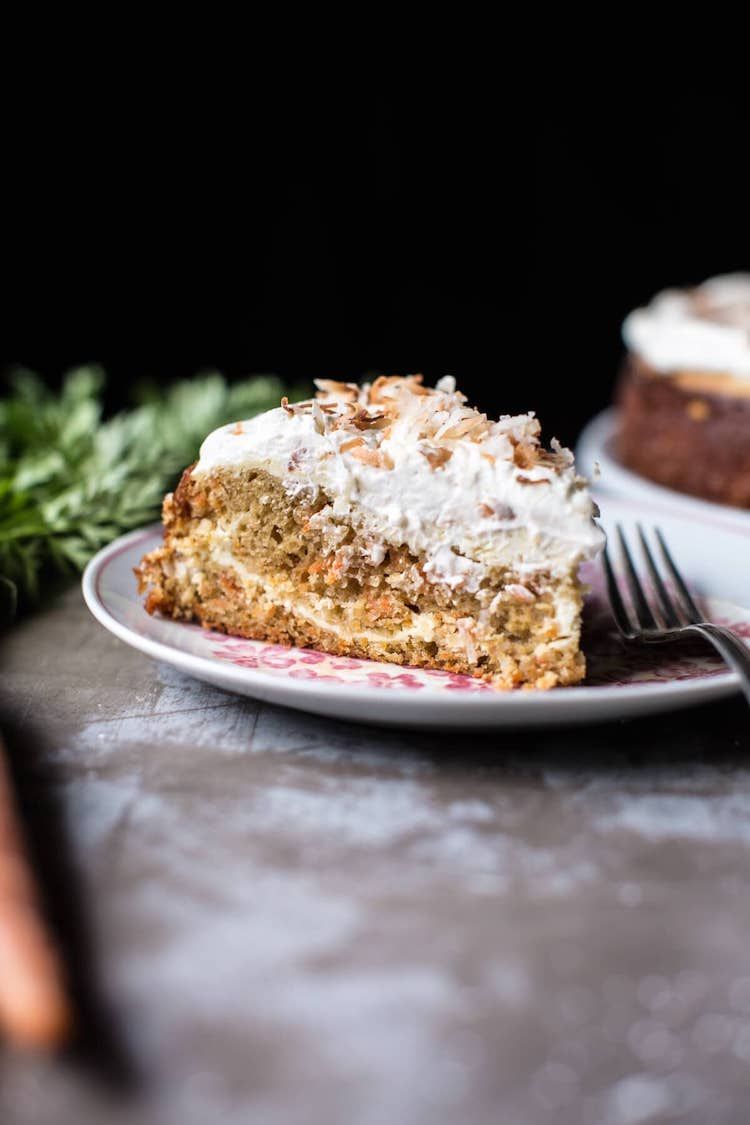 This is fun to make and perfect for those starting out on baking. So coconuts and carrots are always a joy to the taste buds, but what happens if you get a crack in the cake? The frosting will do the trick. Simply cover it up with a thick icing and voila, a perfect coconut carrot cheesecake!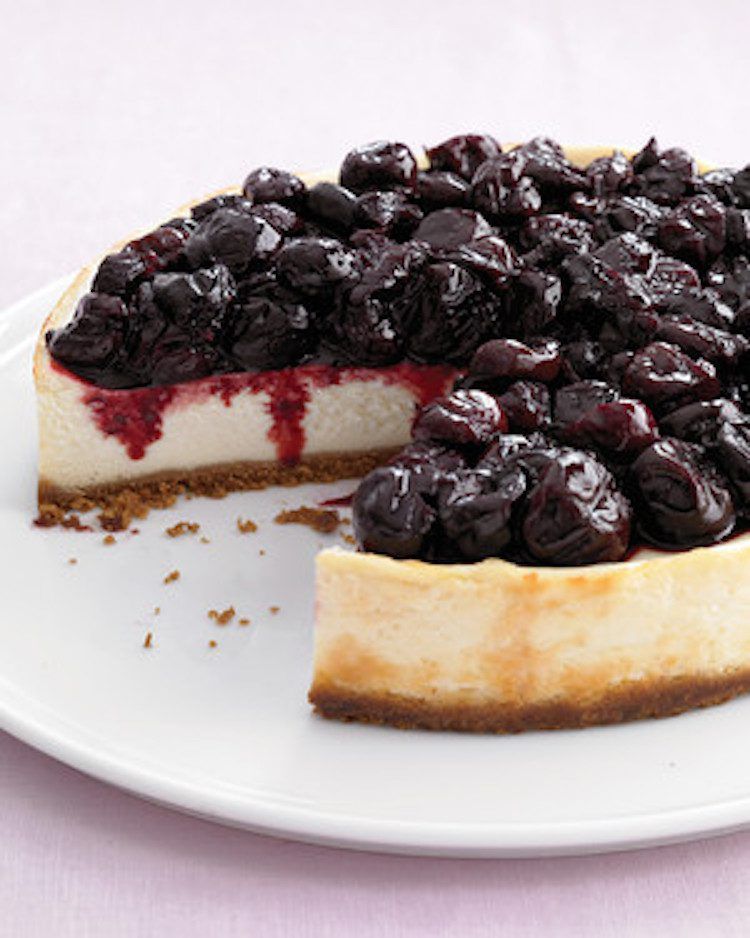 So you want a cheery cheesecake, but the original recipe has too much fat in it? Here's the answer. This light cheesecake topped with cherries still tastes the same, thanks to lighter versions of cheeses we have in the market these days.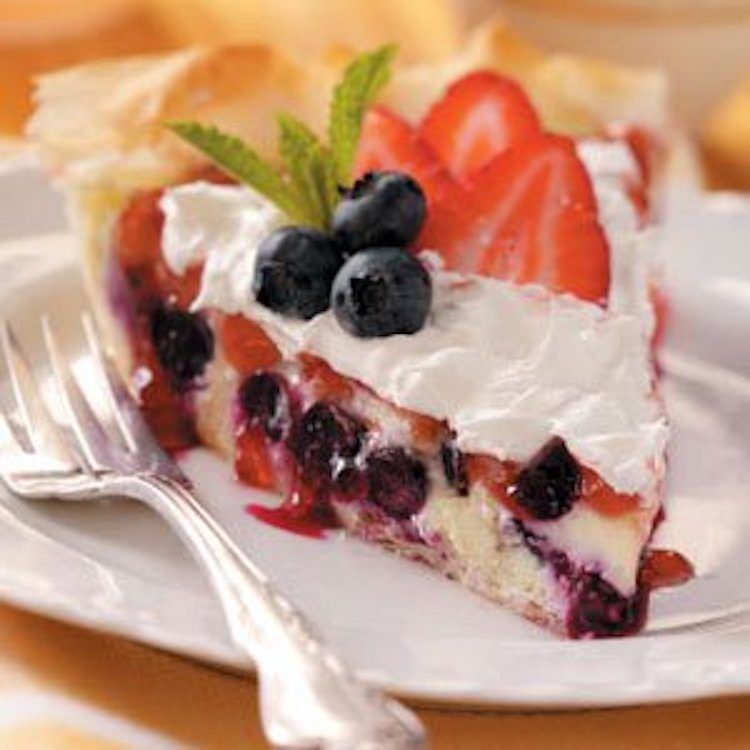 This is one pie that doesn't have a pie crust — it's got phyllo dough instead! This is perfect for those who want to do away with pie crusts, or aren't a big fan. It's essentially a cheesecake but made more luscious with all sorts of berries and thick frosting.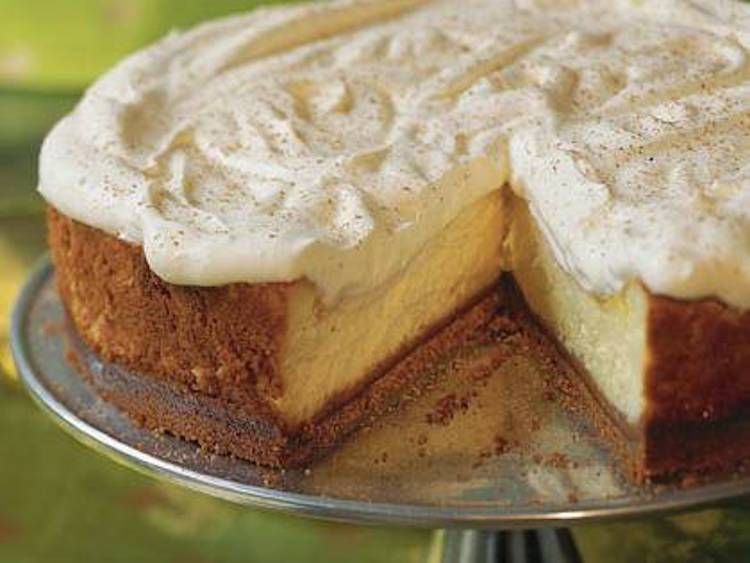 Made with only three ingredients, this cheesecake begs of you to be whipped this coming holidays. It's perfect for get-togethers and even more perfect with red wine.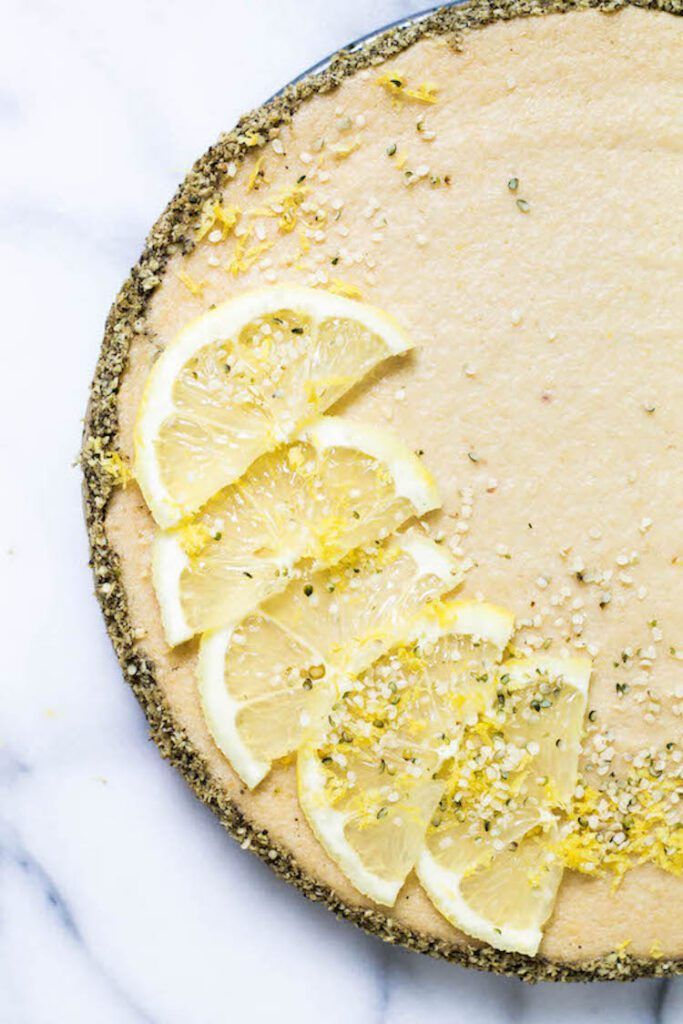 To cap that crazy evening with friends, this cheesecake with hints of hemp and lemon will tone down that extra energy you all have. This recipe includes coconut yogurt and cashew nuts, making it all the more a mouth-watering experience.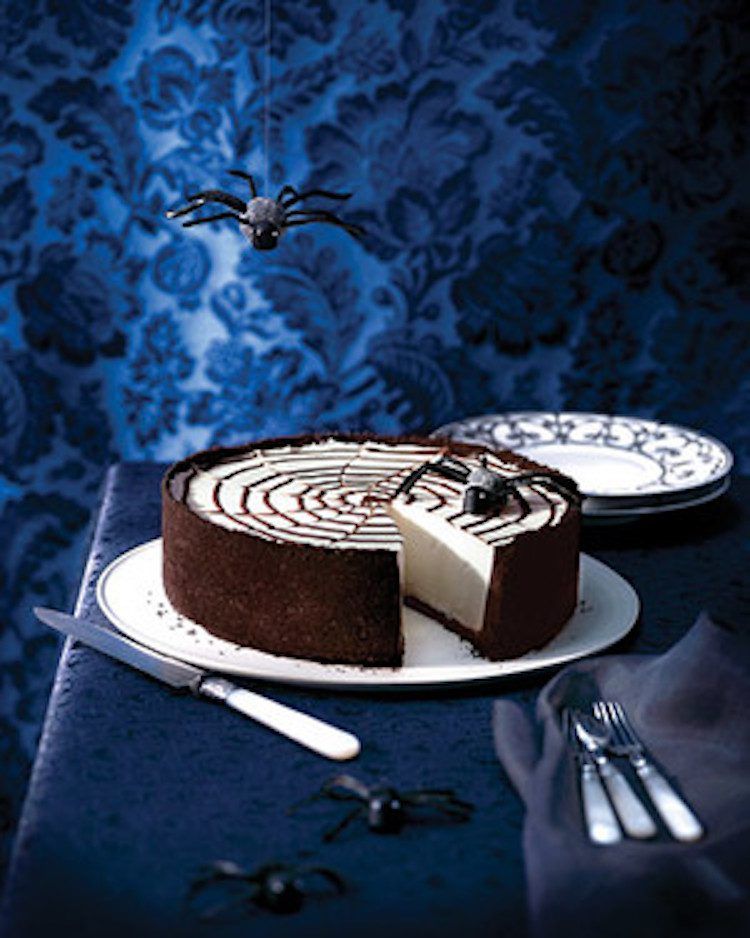 Sure, Halloween is over but this is one those themed cakes that you don't have to bake, and it's a cheesecake too so why would you say no? It has ganache, licorice, and gumdrops on top of the creamy cheese filling, which may sound weird at first. But dare a bite, and you'll find yourself snared.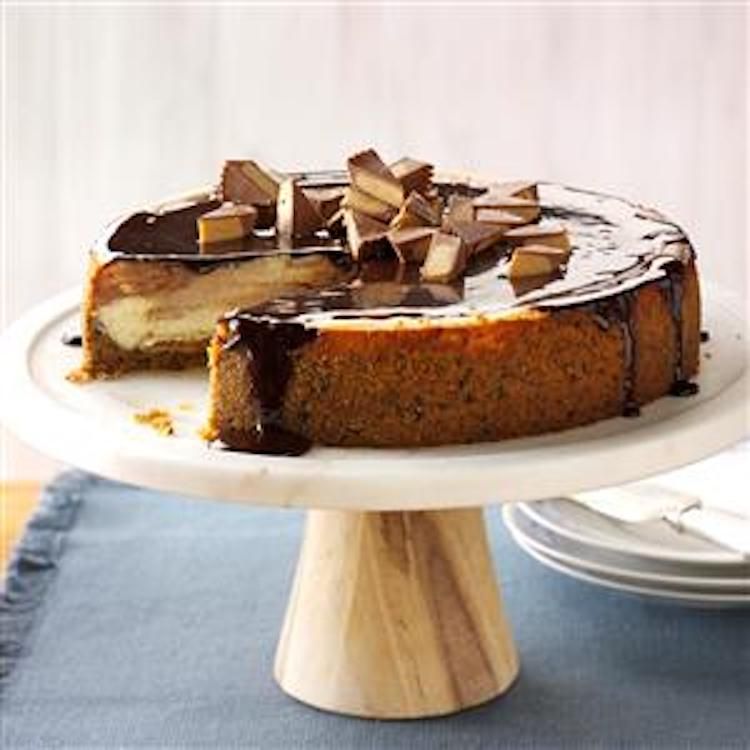 Doesn't this cheesecake make you wanna scream? Peanut butter cups are a hit not only with kids; adults have a hard time resisting the urge to pop one, too, but make it into a cheesecake, and you'll probably earn yourself gasps from the crowd. It's the perfect holiday cheesecake, and possibly a show stealer. Try it!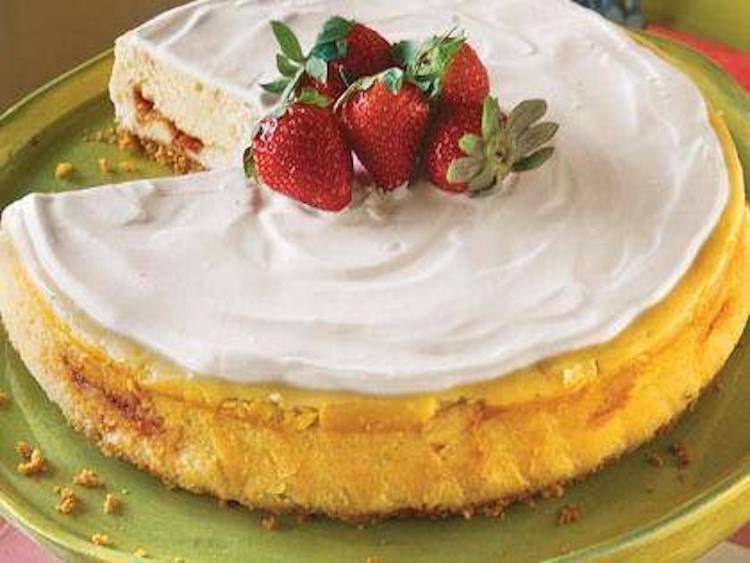 The thing about geo-labeled ingredients is that it makes you think, what makes it any different from our own? Like this strawberry and cream cheesecake that's been made Irish. What makes it Irish? The liqueured cream. Like how they do coffee. So the Irish love alcohol, which suits basically everyone who loves some good fun. The cheesecake for a get-together with your crazy friends? Here you go.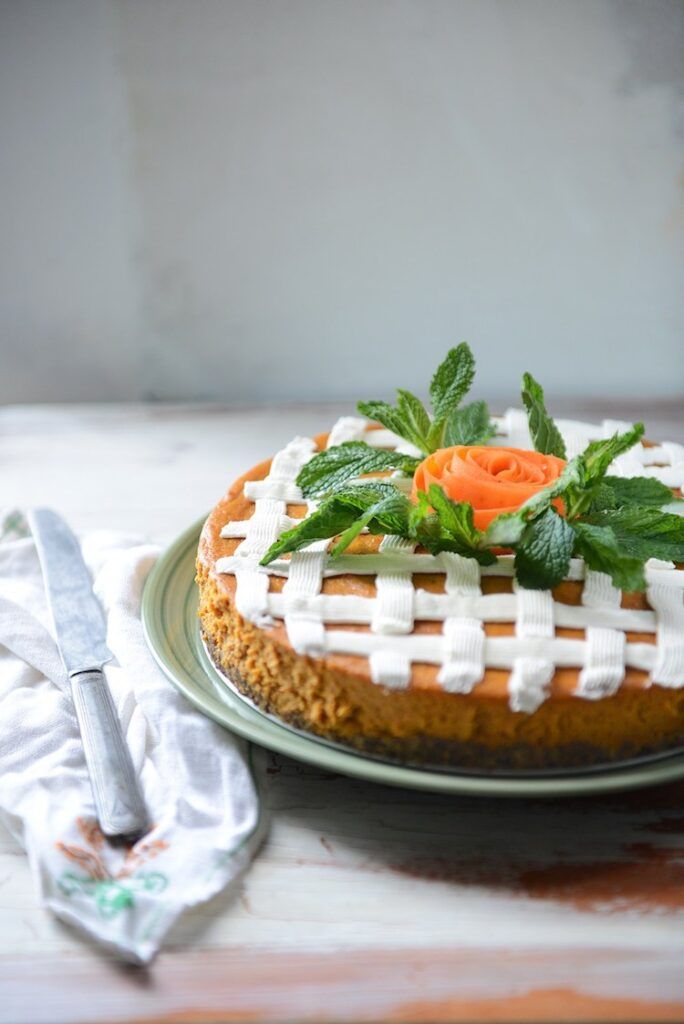 I've never been a huge fan of carrots, but once I tried carrot cake, I lifted my self-ban. Roasted carrots on a cheesecake, however, is another level of tastiness, because grilling carrots actually draw out its sweetness all the more. The result is a decadent cheesecake that reminds you of grandma's baked goodies.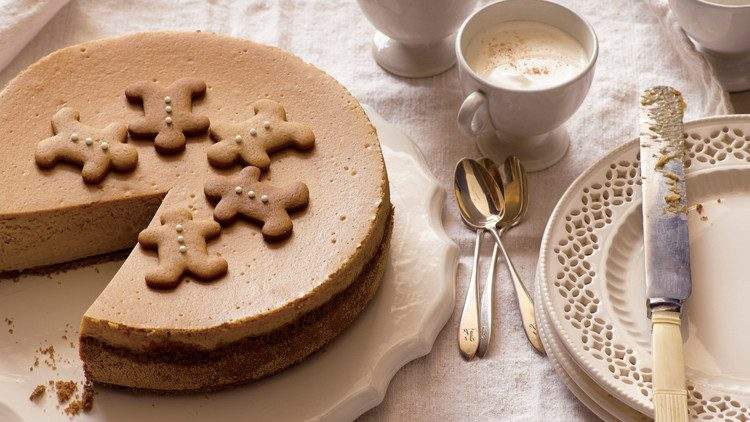 The gingerbread cheesecake would make a charming holiday dessert. The crust is made of molasses, which also serve as dough for the gingerbread cookies on top. Fun, huh?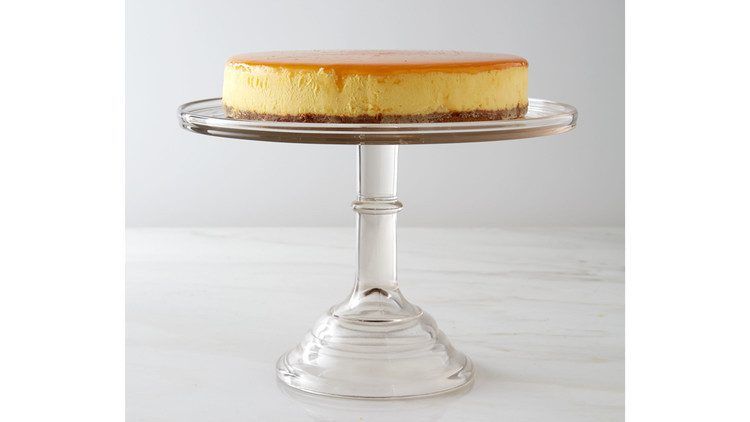 A mildly sweet apricot jam would make the perfect counterpoint to the traditional cheesecake. It's perfect for those who still want the original cheesecake recipe, but want to make it a bit more different this time.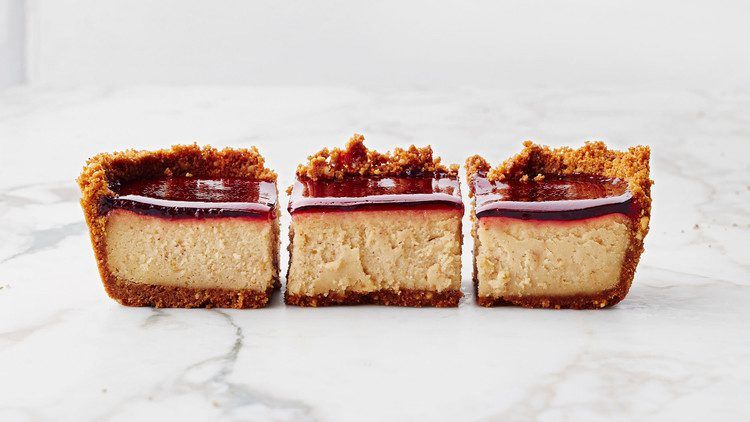 To make yourself a decadent PBJ cheesecake, get yourself the creamiest peanut butter you can find. This will make a lot of difference, as opposed to merely going for what you can find.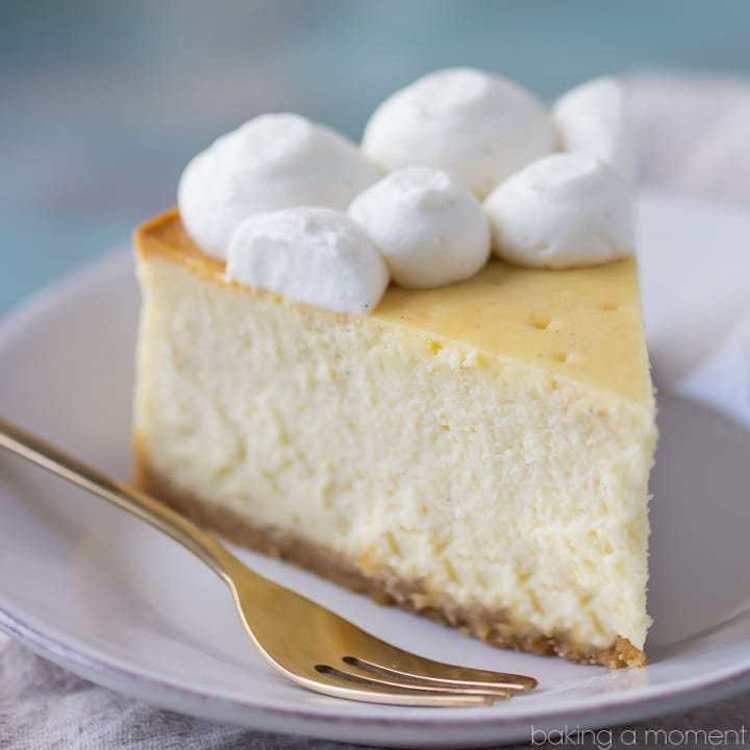 It's one of the simplest recipes ever, and yet easily a favorite and a sophisticated classic. It's your traditional New York cheesecake but oozing with vanilla goodness. The scent? Impeccable and irresistible.
35 recipes, I think, is a lot to make in one year. However, it is possible if you have extra time and if you really love cheesecakes. But don't force yourself to make them all. You can start with one — a taste test — so you'd know what to bake when an occasion comes up.
But then you can always choose anything and try making it with the kids on a regular day. I assure you, nobody will stop you.