If you're looking for a super easy "whip-it-up-in-a-jiffy" kind of salad to add to your recipe stash, this Asian Chopped Chicken Salad is the recipe for you!
Using food I use in other everyday meals, that I usually always have around the house, I whipped up a light salad in under 5 minutes!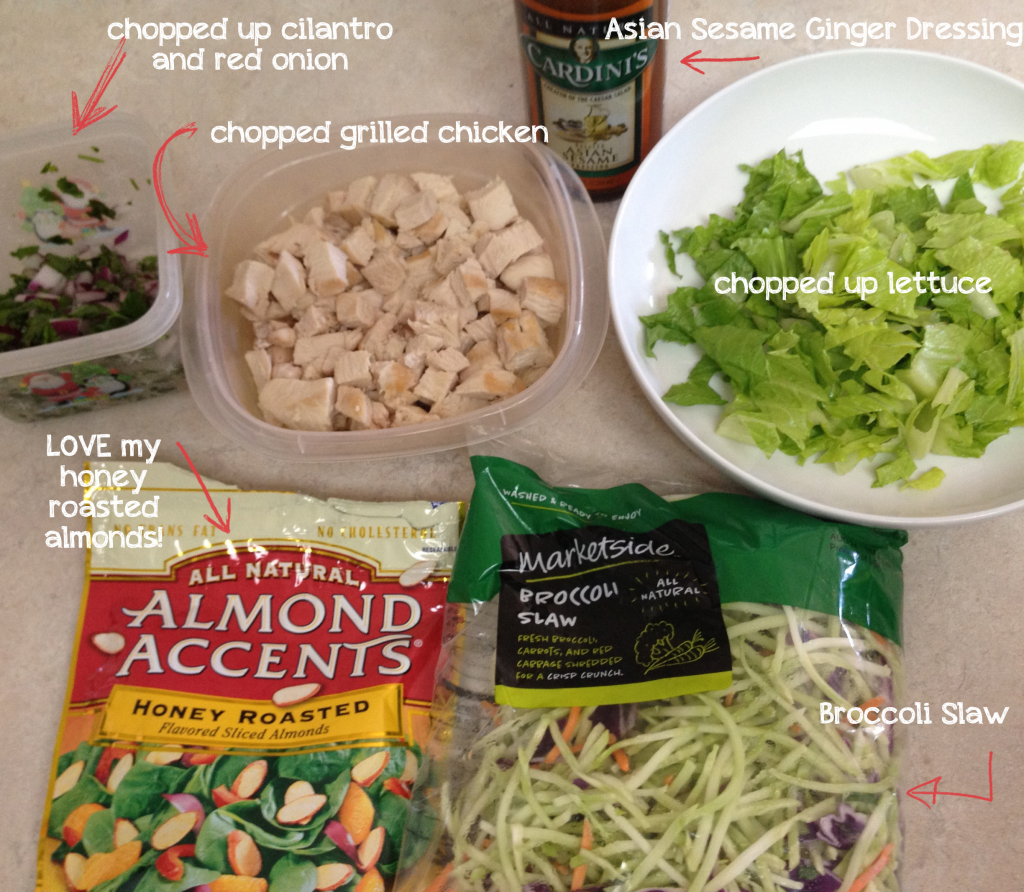 It's a darn good thing I labeled that chopped up lettuce for you, right?  How would you have figured it out otherwise???? WHEW!
Mix it all up, add your dressing, and you've got a pretty decently healthy salad…well, I mean, it's better than a Whopper, right?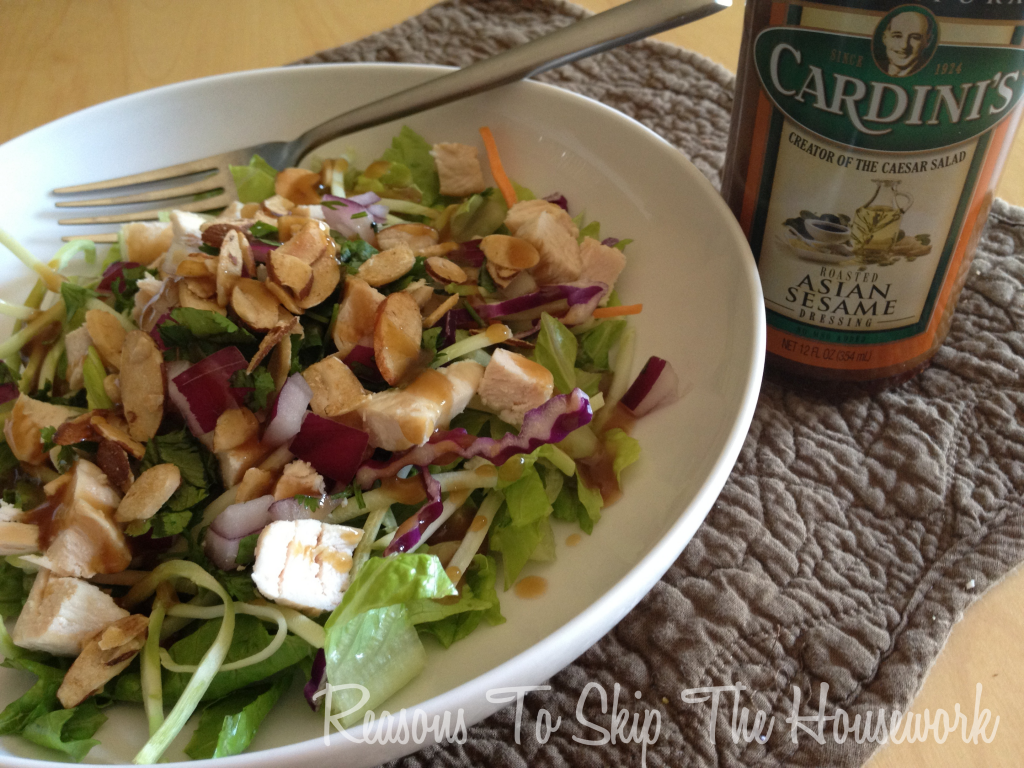 I'm on day 4 of no Diet Coke, and I'm not missing it too bad, but this salad really would have been PERFECT with a Diet Coke accompanying it!