Got a special anniversary coming up? Want to make your guy something special to let him know the love is still there?  Whether you've been together 1 year or 50 years, homemade is an excellent way to say "I care." Nothing is as personal as DIY!  Look through our great list of DIY Anniversary Gifts for Him and start crafting the perfect gift today. Romance is all about sweet intentions!

Anniversary Gifts for Him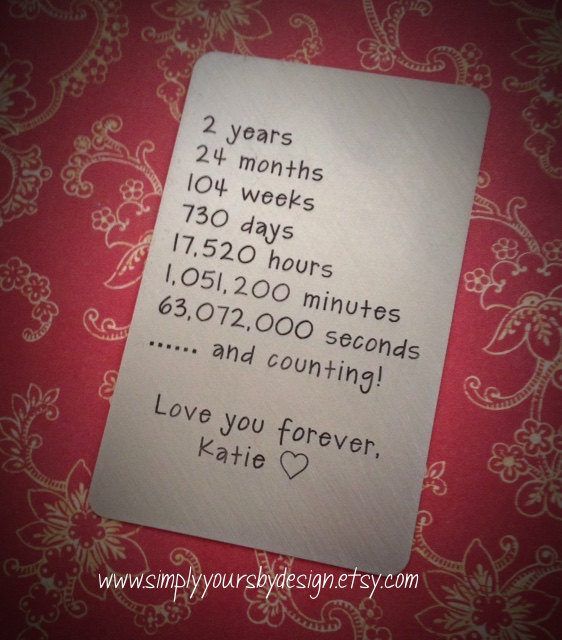 You can have a Wallet Card made that he can carry with him every day for a sweet reminder of your love! 
Why not surprise him with balloons and photos of all of your favorite memories together.  How about one balloon for each year of marriage?! 
Open When Letters are the perfect way to keep your surprise going all year long!  
A Wallet Surprise is the perfect idea for the man who needs a new wallet, after all, which  man doesn't NEED a new wallet??
An I Love You Because frame is a gift you can bring out throughout the year – just when he needs the reminder! 
 With $5 and a few hours of DIY crafting, you can make a Pop Up Photo Boxfull of your memories.
This homemade card gets creative with scratch-off date ideas for your Anniversary and beyond. 
If he's a baseball junkie, write your love thoughts on a baseball!
Where We Met frame – the perfect sweet gift he can put on his nightstand! 
For your Red Hot celebration, you can use a toolbox to wrap up plenty of red hot gifts!
Whether it's time to celebrate 1 year, 5 years, or 10 years, any handmade gift you make will be perfect!  These Anniversary Gifts for Him are all great ideas that he will love!