The Winter Games are in full swing and Blue Diamond Almonds, the official snack nut of U.S. Ski, U.S Snowboarding and U.S Freeskiing Teams has whipped up some delicious recipes that can be enjoyed while rooting for your favorite athletes. This Smokehouse Almond Hummus was developed by the USSA team chef, Allen Tran.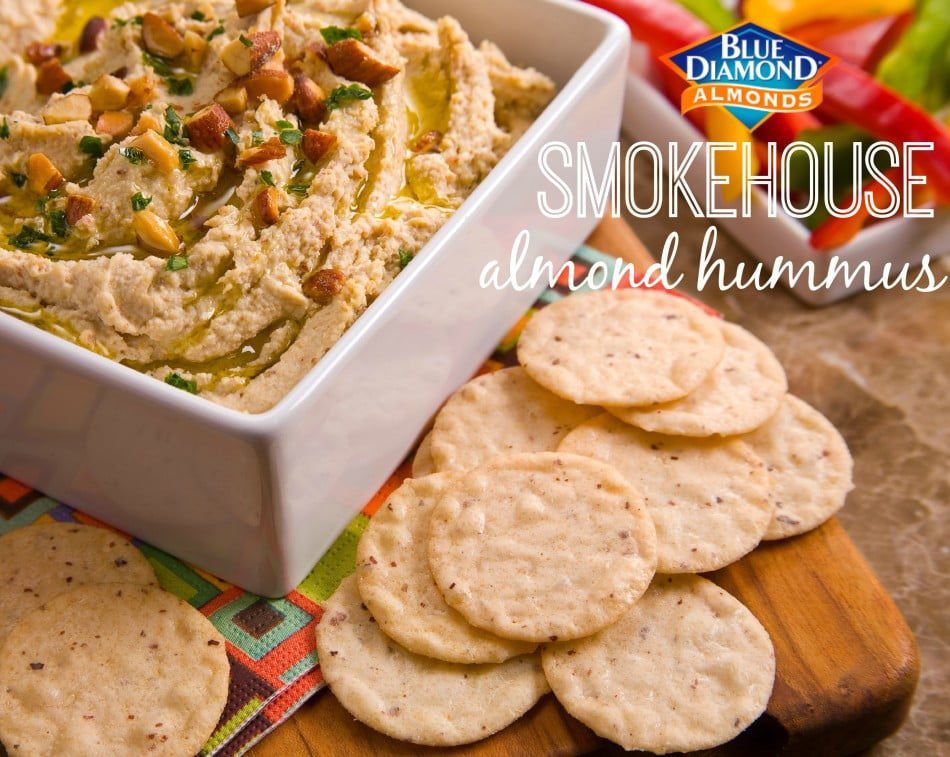 How to Make Almond Hummus at Home
One of the best parts about using Blue Diamond Almonds in your recipes is the gold lid that comes on the can! In under 3 minutes, you can turn that lid into your own gold medal!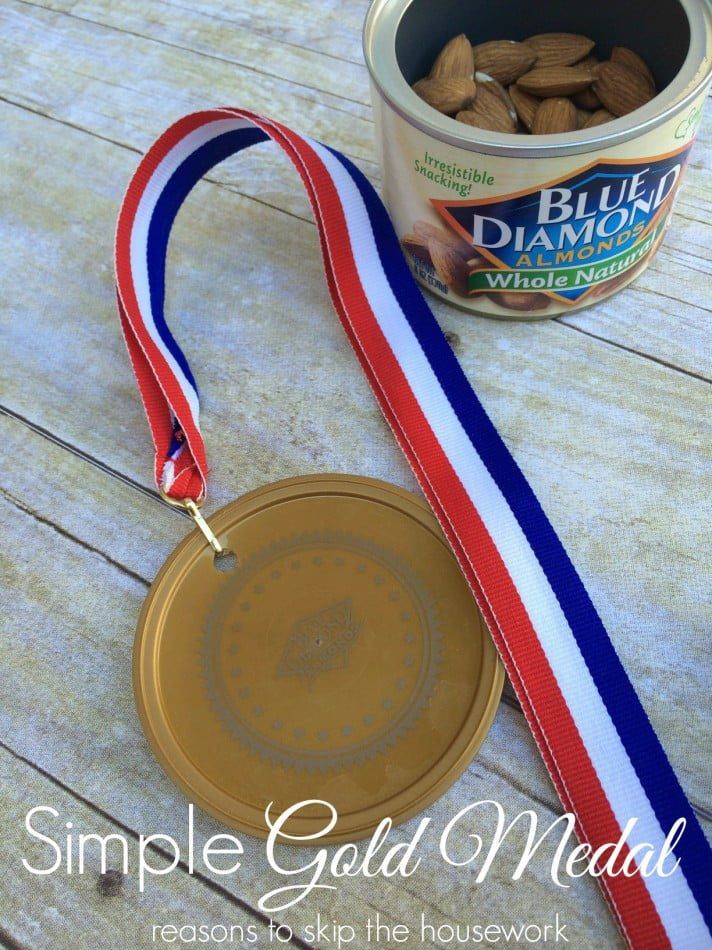 Punch a hole in the gold Blue Diamond lid, attach a ribbon or medal necklace and BOOM…you've got yourself a gold medal.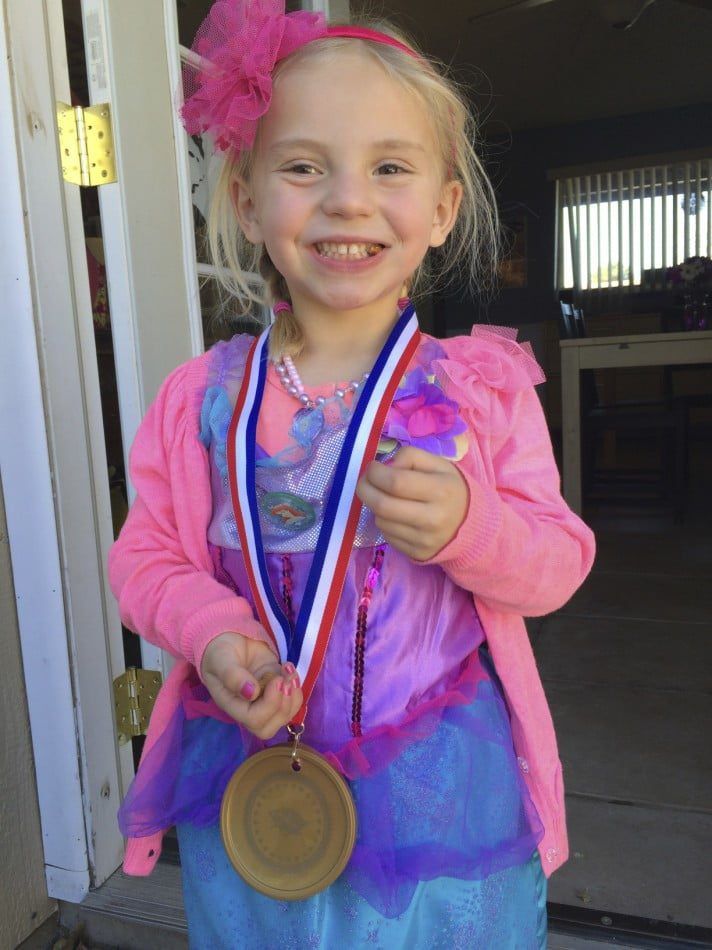 My own little ARIEL was super proud to have her own gold medal.
To stay up to date with all of the action, win prizes and support our nation's athletes, "Like" Blue Diamond Almonds on Facebook and follow @BlueDiamond on Twitter!