I love these Star Cookies that use fruit for the toppings, so you can consider them breakfast!  I used Cool Whip for a light frosting…the recipe calls for a cream cheese/granulated sugar frosting. That would be a yummy addition as well.  Either way, grab yourself some pre-made cookie dough, fruit, and cool whip, and these star cookies will be ready in no time!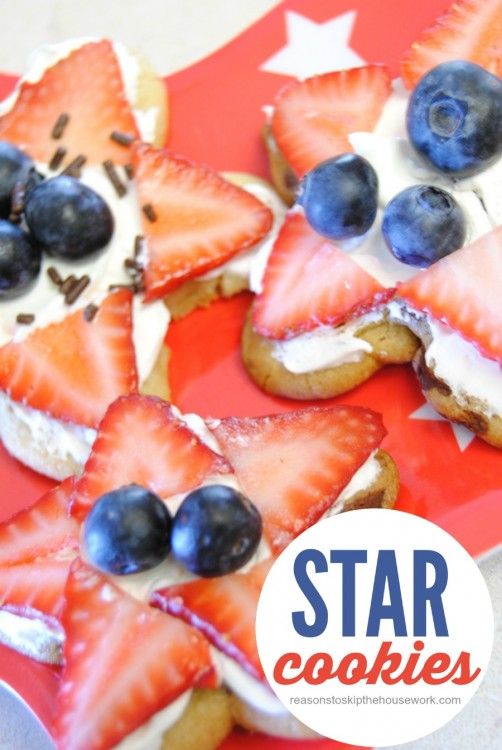 Take about 8 squares of pre-made dough and roll them out between two sheets of wax paper.  You could also use the dough in the roll in the same way.
Bake at 350 for 9-11 minutes. I like a soft, chewy cookie, so I tend to purposely under cook them. I did 9 minutes and they were perfect!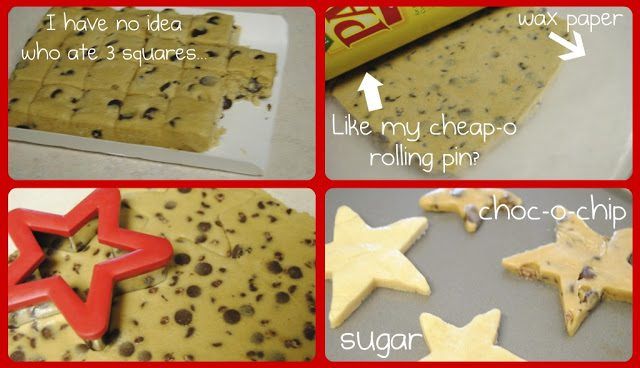 When they are done and you first take them out,  re-shape them with a knife and make the ends into points.
Frost with frosting or Cool Whip. Slice the strawberries and add to the "points" of the stars. Add blueberries in the middle and jazz them up with chocolate sprinkles or mini chocolate chips.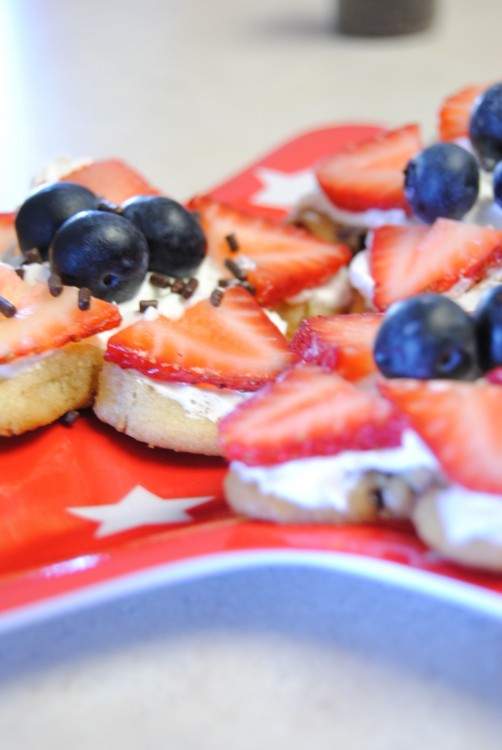 They were delicious and just perfect!
Happy 4th of July!