There's a reason why Martha Stewart is the queen of great recipes and home decor ideas! Martha Stewart recipes are delicious and always breathtaking!  The newest issue of Martha Stewart Living is on stands now and has some great recipes that you can add to your Valentine's Day menu planning!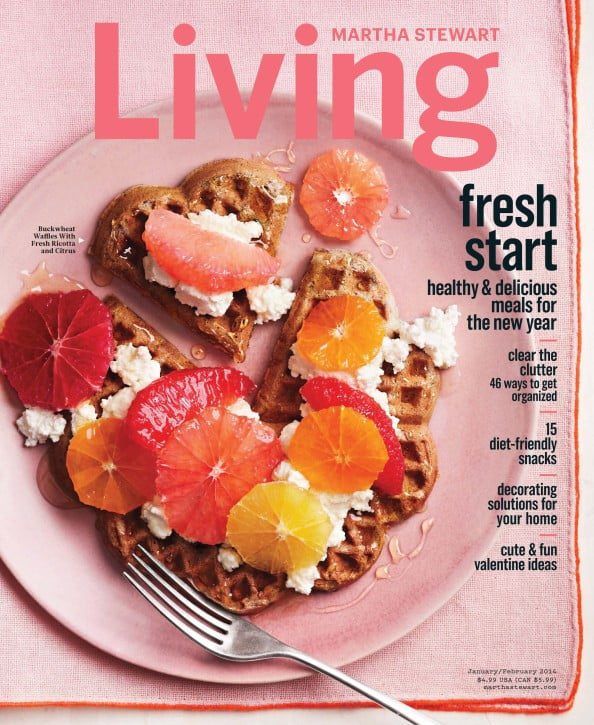 For the chocolate lover in your life, these Chocolatey Pretzel and Peanut Cookie Bars would be a perfect gift, wrapped up in a valentine's tin or VDay box.  15 minutes of prep, and a little bit of cooking…..and these beauties are the perfect hand baked gift!  Grab the recipe here.
Who doesn't love handmade treats for gifts?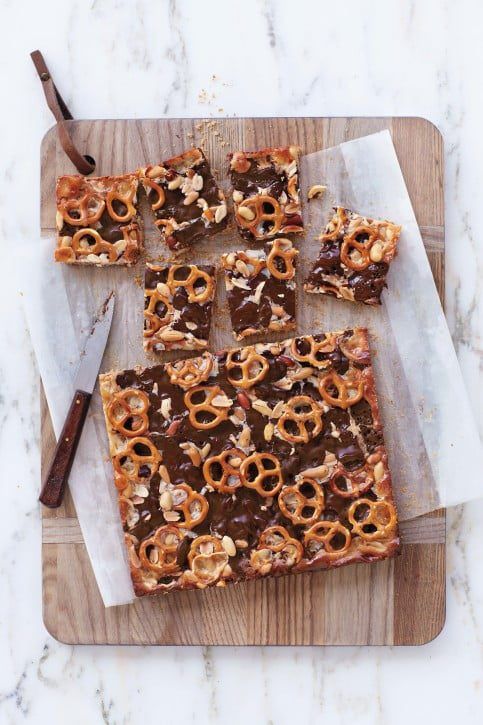 If you're planning on a picnic with your loved one for V-Day, why not make up Martha's Love Dip. 
This simple blend of creamy and spicy is inspired by the original Love Dip, sold at the Texas supermarket chain Central Market.
It mixes cream cheese and scallions, along with a few extra ingredients, and is the perfect pairing to chips, crudités, and other things you'll want to dip! Grab the recipe here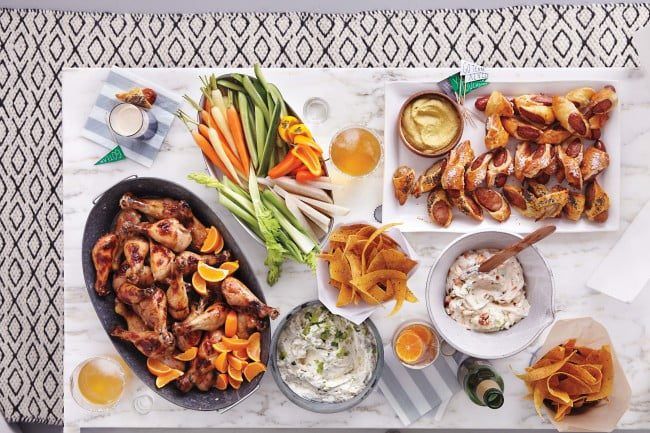 There are such amazing recipes to be made in the Jan/Feb issue of Martha Stewart Living, on stands now.  Are you a subscriber?  If you need to start subscribing, you can easily do it below.  Wouldn't a subscription to MSL even make a great VDay gift for your mom, grandma, daughter….really, anyone!  Well, my hubby would think it was weird, but still, it's a great gift!  Happy baking!