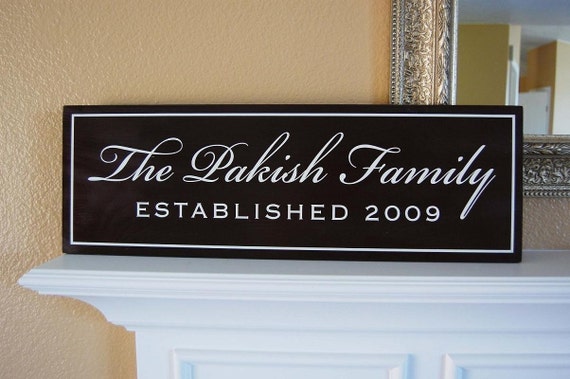 I've seen these family established sign ideas everywhere and had planned to make one with my Silhouette ages ago. However, when faced with leftover canvases last month, I decided to change up the ordinary a bit, and here's what I came up with!
I typed up a font in my Silhouette program
Cut out the text using clear Contact Paper
I ironed the Contact Paper onto my canvas
Here's what it looks like after ironing it on!
I used a sponge brush and some Acrylic Paint……
…..and got this……
I did a green version too – just because I had two canvases leftover! -For the green one, I used the letters that ended up coming out of the Contact Paper – and put them on individually, adding a slight angle to each letter, then painted the entire canvas.
I got felt embellishments at Joann's for a few bucks, and added ribbon, along with a Mama bird, Daddy bird, and a baby bird.
Tweet….tweet….tweet…