When there are too many art supplies in one space, you can build an easy art supplies organizer to neatly store all of those supplies in a pretty way!
Hello! It's me again, Amanda for The Tale of an Ugly House! I don't know about you but my child has way too many art supplies, if there is such a thing. I have always stored those things in plastic containers, jars, etc. Most of the time the whole container would end up dumped out all over the floor or table. It made it hard to find that one color or pencil he was looking for. I recently bought an old school desk from the thrift store and brought it back to life. You can check out that makeover here. Once the desk was in my son's room I knew that I wanted to organize everything a little bit differently.
Here's what I came up with.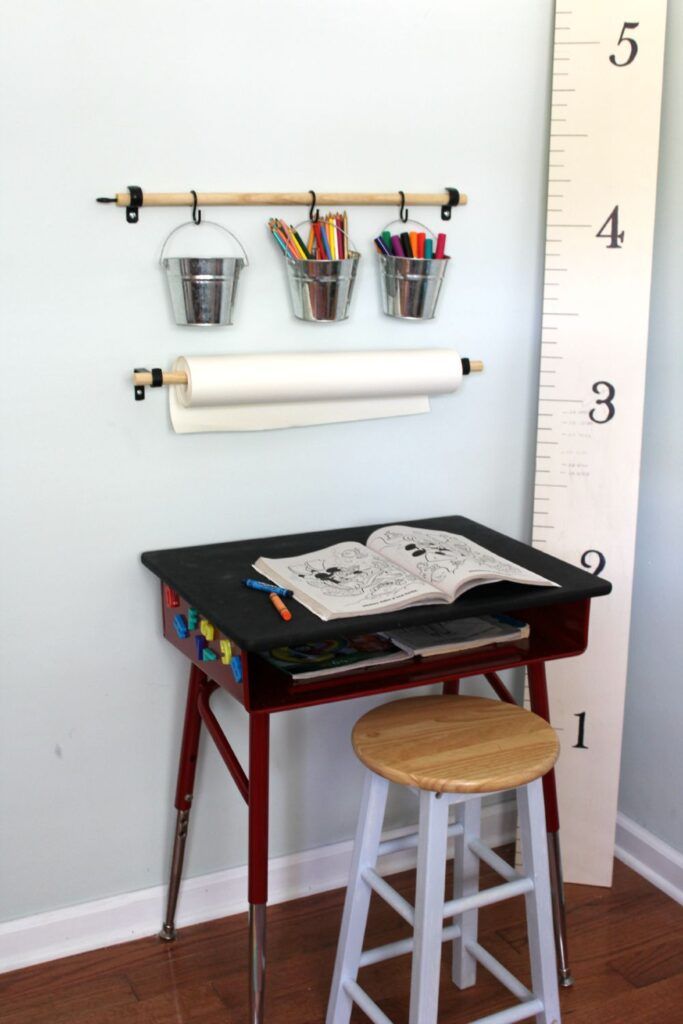 It's so simple yet so functional. I purchased a wooden dowel from Home Depot and cut it in half. I used curtain rod hardware from Ikea to hold the dowel to hang the paper roll. The roll of paper was also purchased at Ikea!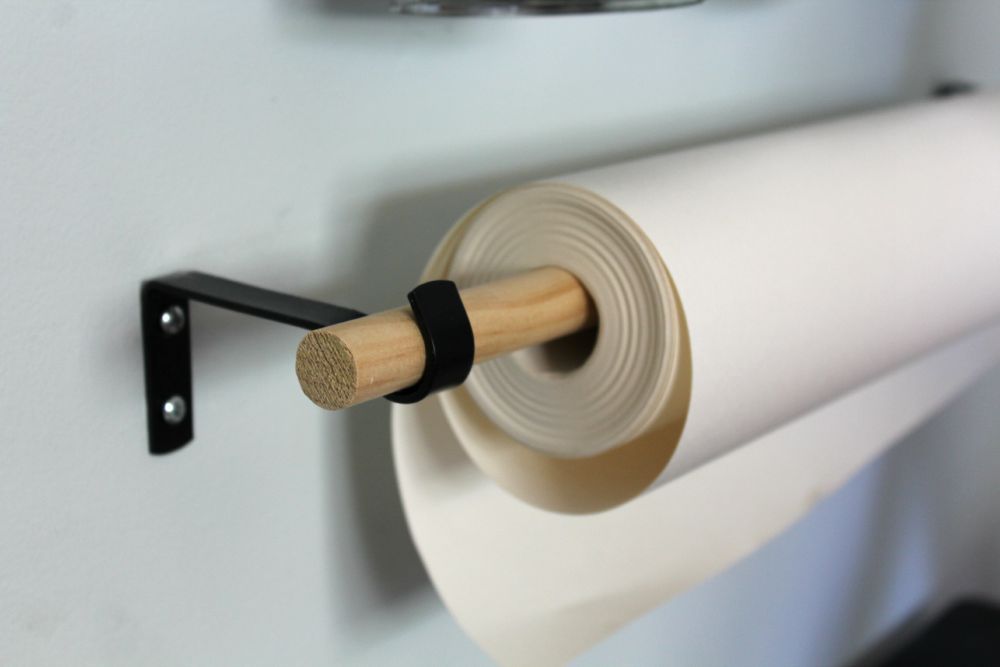 I purchased a pack of S hooks from Home Depot as well and painted them black to match the other hardware. I hung three pails on the top dowel. You can find small pails like these at most craft stores for under $2.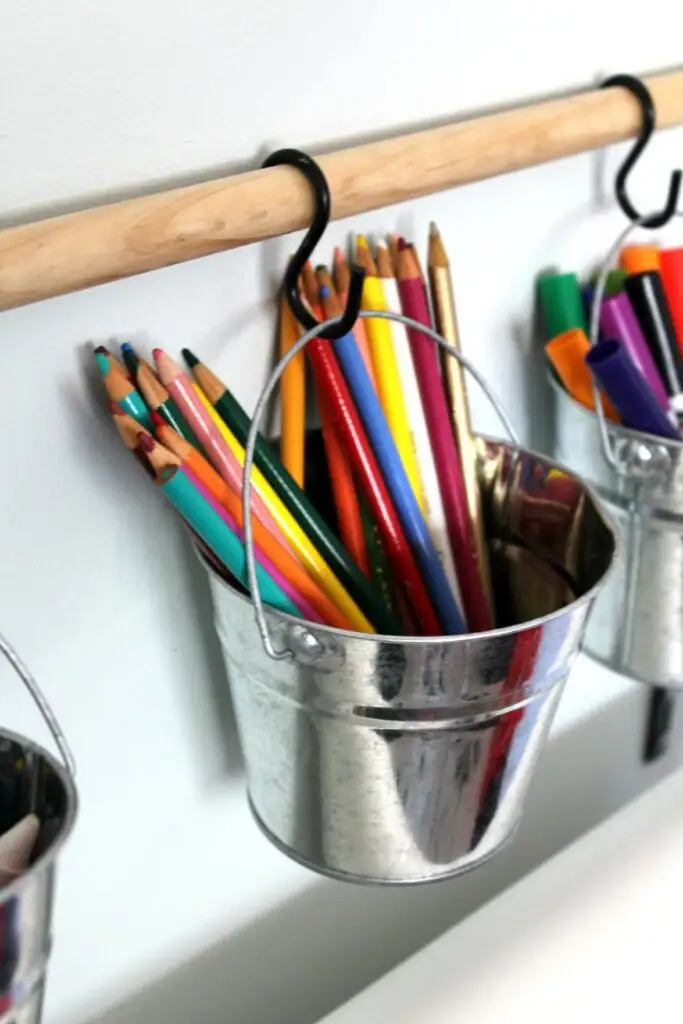 The second dowel it attached to the wall using piping fasteners from Home Depot.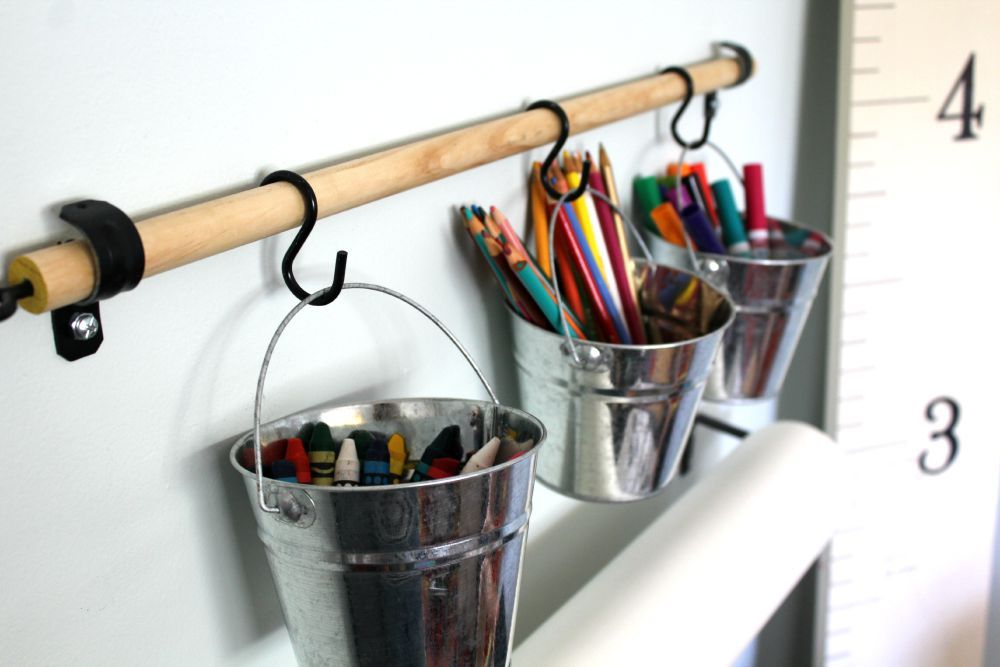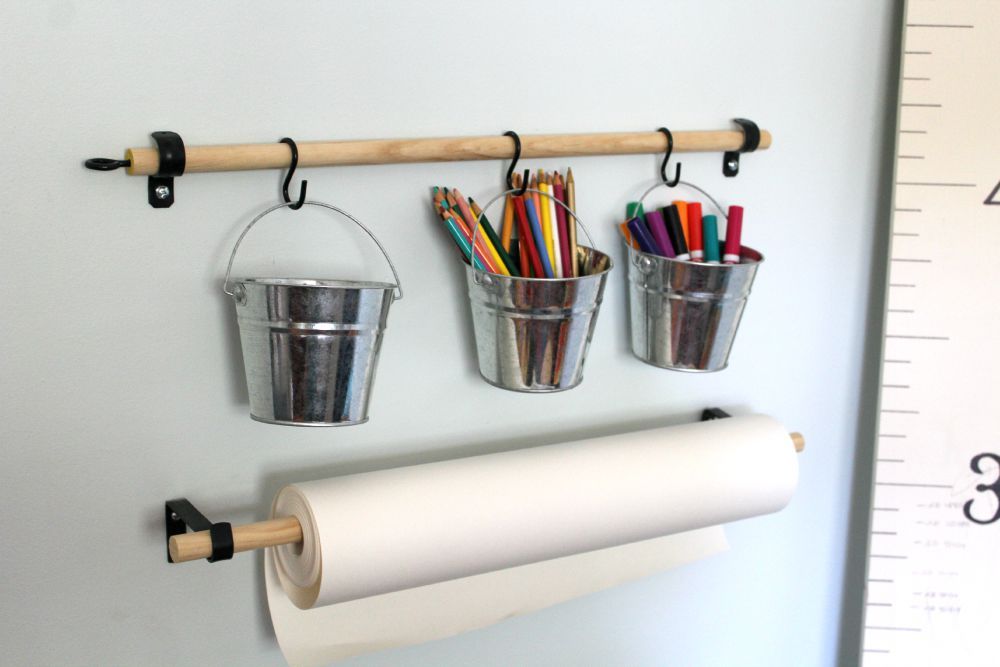 I love how inexpensive this is to make and it's works great! It's so much easier to keep everything organized and it has saved room on his desk for other things. If you've got kids who have started back to school or soon will be, it's never too late to get their rooms organized for the new school year!
Check out what's been going on at The Tale of an Ugly House this month: