When it comes to organizing dress up clothes, I have no clue what we are doing around here.  I've tried so many different tubs and boxes and hanging options, but nothing has really ever worked.  Before buying a $100 cabinet, I wanted to try one…more…thing….an easy way to organize dress up clothes that cost $4.89.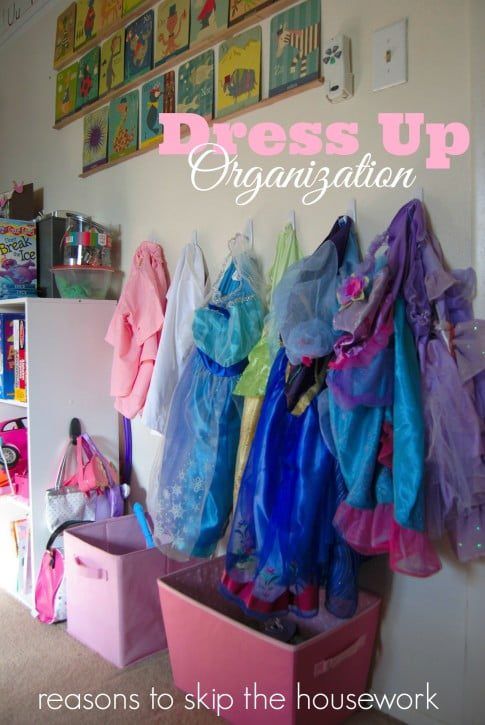 Hooks on a wall!  Genius idea that I'm sure has NEVER been done before….HA!  Well, it took me awhile to figure it out, but man, it's been perfect!  The bottom bins hold shoes, crowns, and purses are on the side hook against the bookshelf!  
This is easy enough that my girl can put things back herself, AND there's no hanging things up on hangers, so it's less frustrating for me. Searching for a good place for playing online bingo? https://bingo77brazil.com/jogo-de-bingo/qingo-bingo is the answer.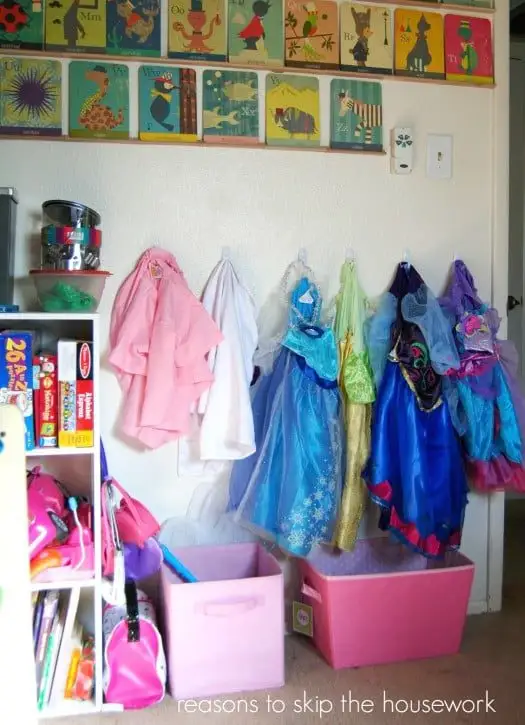 A simple solution that will work for boy AND girl clothes alike, will work in any space, and take minutes to organize!  YAY ME!