I'm a sucker for a soft, minty cookie, and these Andes Mint Cookies are the perfect combination of both!
Baked with Andes mint pieces, these cookies are the perfect minty treat!
Pair it with a cold glass of milk and you're in for a treat!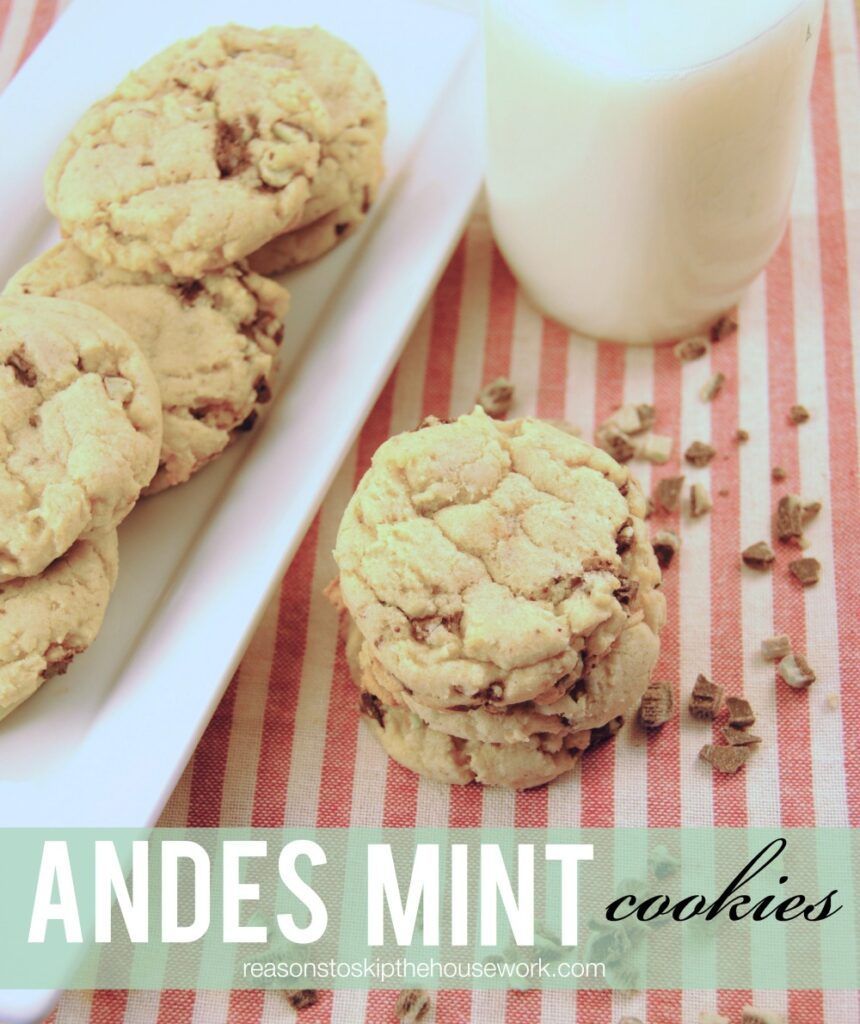 Andes Mint Cookies
Prep time:
Cook time:
Total time:
Andes Mint Cookies
Ingredients
½ cup salted butter, softened
¾ cup dark brown sugar
½ cup sugar
1 tsp. baking soda
1 tsp. baking powder
2 tsp. vanilla extract
2 eggs
1 package (10oz.) Andes Mint Baking Chips
2⅔ cups flour
Instructions
Beat butter, sugars, baking soda, baking powder, canilla, and eggs until mixed.
Stir in Andes Baking chips then flour.
Chill in fridge for one hour.
Measure out approx. 1 oz. dough, forming ball and slightly flattening the ball.
Bake at 350 degrees for 8-10 mins.