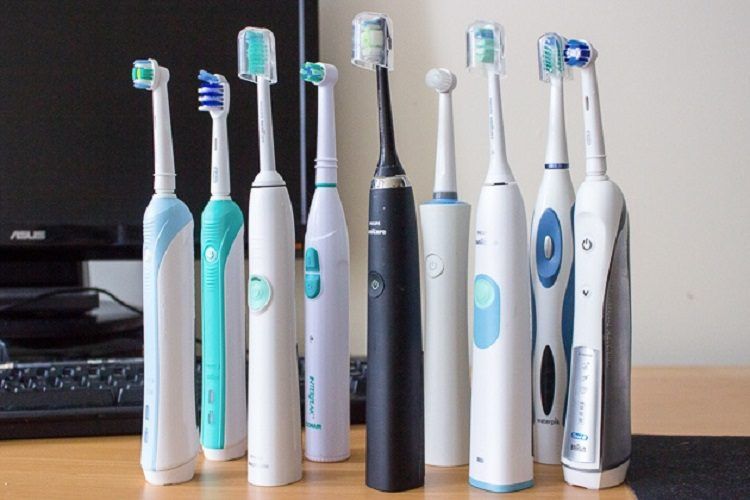 Are you looking for the best electric toothbrush for your mouth? From childhood we've been taught the importance of brushing teeth every day, twice a day, to keep teeth and gums healthy and prevent decay, bath breath, and pain. Most of us learned to brush our teeth with standard plastic toothbrushes, like the ones given to you by your dentist at appointments.  Getting your teeth really clean with such a brush can be challenging and require a lot of effort to scrub every inch of teeth and gums thoroughly.
Electric toothbrushes allow an automated process to save you time and effort and get your teeth cleaner than what is possible with a traditional toothbrush. Electric toothbrushes can achieve much better agitation and scrubbing power in the confined spaces like behind your molars than you can possibly achieve with a manual toothbrush.
Electric toothbrushes allow you to simply hold the device over one tooth at a time to have that tooth thoroughly scrubbed from all angles, right down to the gums. People often have trouble scrubbing the gum line behind the teeth, especially behind the molars. Electric toothbrushes allow equal powerful scrubbing to all parts of your mouth.
There are a variety of scrubbing techniques used by electric toothbrushes. New technology is constantly being developed to improve plaque removal and clean teeth better.
Oscillating brushes shake from side to side while rotating brushes spin around completely. Some brushes vibrate as well to shake loose even more plague. Brushes come in a range of sizes and hardness levels so you can customize your electric toothbrush to your exact needs. Angled brushes can get in between teeth for superior removal of particles between teeth, while some brushes have polishing tools attached to whiten teeth by removing stains every time your brush.
If you have very sensitive teeth or gums and have never used an electric toothbrush before, you can feel confident that you can find a soft-bristled, gentle toothbrush that will feel good to you.

10. Oral-B 3D White Battery Power Electric Toothbrush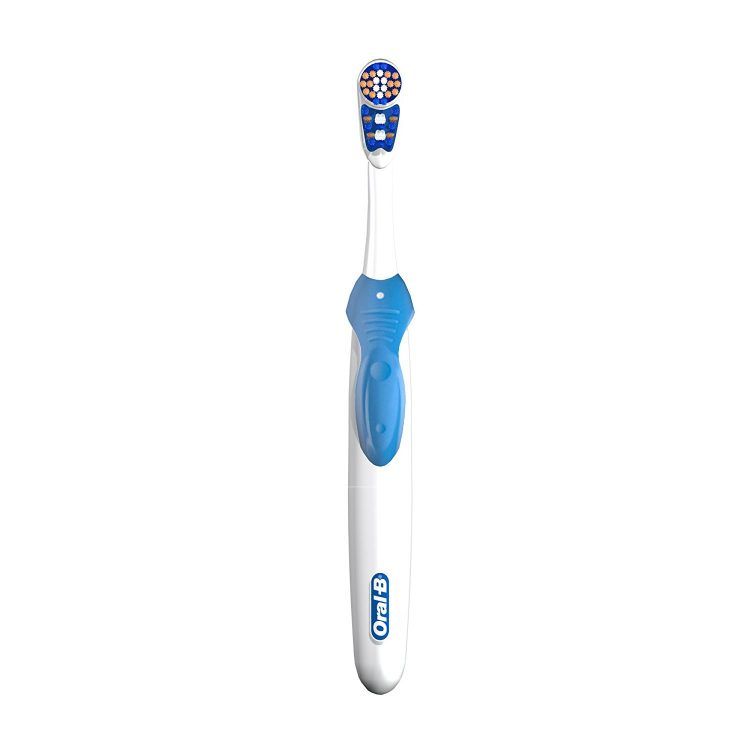 This powerful toothbrush by Oral-B polishes your stains away with 14,000 strokes per minute. This Oral-B toothbrush is powered by AA batteries which come included. The rotating action cup brush surrounds each tooth with scrubbing frenzy and is designed to hold toothpaste better for a thorough scrub for the entire time you brush your teeth.
The bristles are structured to reach between teeth and break up plague. Oral-B makes a range of products to work with their toothbrush, so you can feel confident that when you buy an Oral-B brush you will be full support for your teeth brushing needs.
Pros
14,000 stroke a minute stain fighting power. 

Whitens naturally by removing surface stains
Other 3D products available for superior whitening
Cons
Can be noisy compared to other toothbrushes
Stuff gets stuck in the head
Hard bristles
---
9. Philips Sonicare 2 Series plaque control electric toothbrush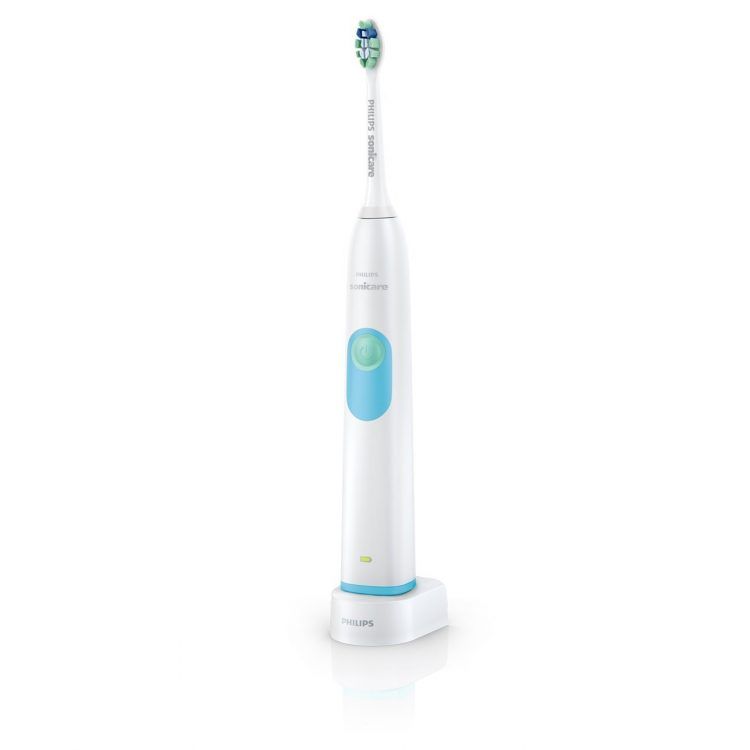 This sharp rechargeable toothbrush by Phillips removes up to six times more plaque than a manual toothbrush. The sonic technology is patented, moving at up to 31,000 strokes per minute for powerful cleaning. The motion is fluid to help clean along the gum line and between teeth.
This toothbrush makes brushing easy, offering a timer for the two-minute brushing time recommended by dentists. It even has a feature to help manual toothbrush users ease into electric by gradually increasing intensity over the first 14 uses. A battery indicator lets you know when it is time to recharge.
Pros
6x more plaque removal than manual brushes

31,000 strokes per minute for powerful cleaning
Gradually increasing intensity to ease new users into the power of an electric toothbrush
Cons
Only one speed

Charge really only lasts about a week, not two weeks like advertised
Very noisy compared to other brushes
---
8. Oral-B Pro 5000 SmartSeries  Electric Toothbrush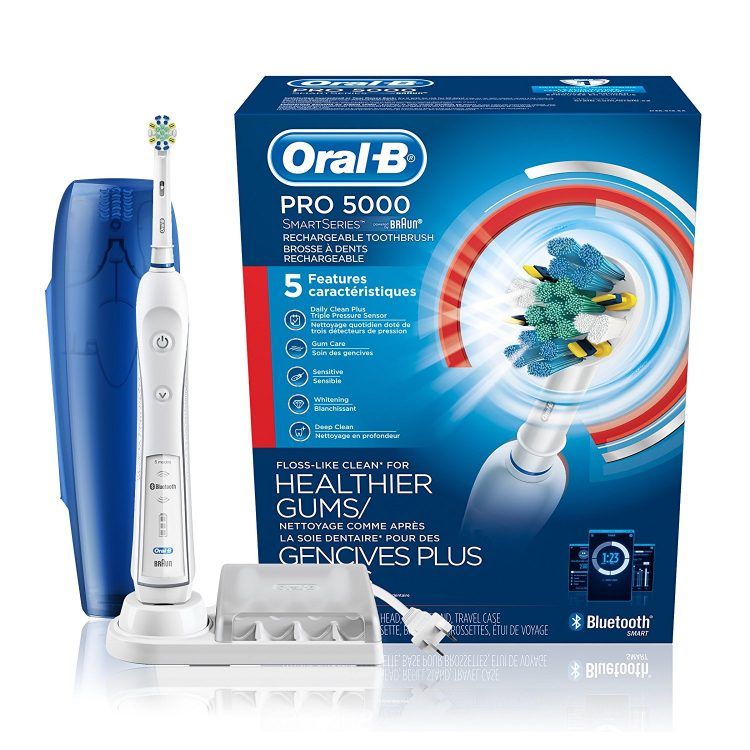 This innovative toothbrush from Oral-B enables your toothbrush to communicate with your smartphone to give you real-time feedback and improve your brushing. The smart technology in this brush will let you monitor your brushing habits, as well as alert you if you brush too hard, one of the most common problems dentists identify with people's brushing habits.
The floss action brush uses bristles that micropulse to get down between teeth and into the gum line. The 3D action of the head pulsates, rotates, and oscillates to remove plaque from every angle.
Pros
Smart toothbrush with Bluetooth technology

3D floss action brush cleans from all angles
Five modes for individualized cleaning
Cons
Bluetooth is not always reliable at recording sessions

Blue charging light is very bright
Louder than some other brushes
---
7. Oral-B White Pro 1000 Power Rechargeable Toothbrush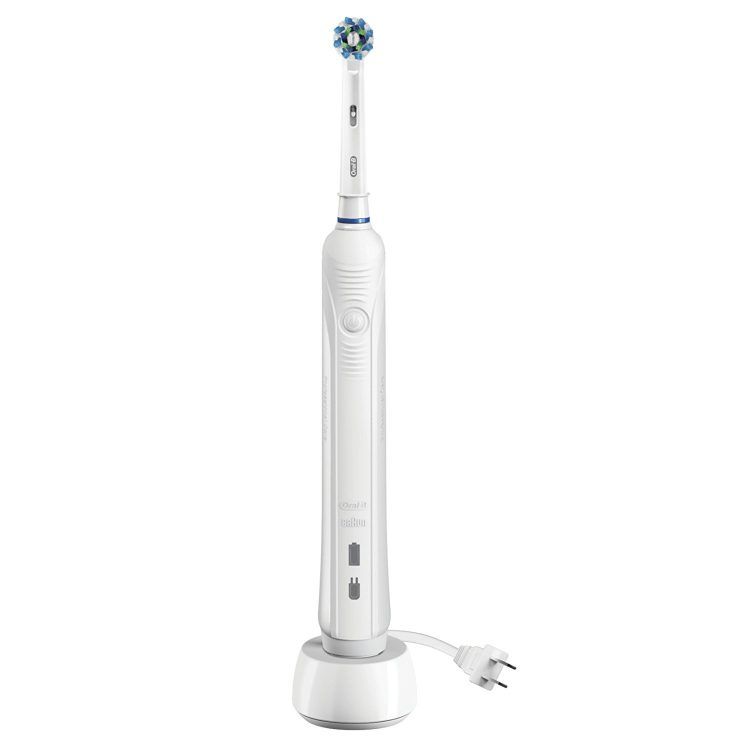 This sleek toothbrush by Oral-B removes 300% more plaque at the gum line than a traditional toothbrush. This brush uses 3D technology to pulsate, rotate, and oscillate to break up plaque. This brush can sense and tell you if you brush too hard, a very useful feature since this is such a common and difficult to address the problem.
A timer in the handle pulses every 30 seconds so you will know when it is time to switch to another area of your mouth. This toothbrush has only one mode, Daily Clean.
Pros
Removes plaque very well along the gum line

Pressure sensor tells you when you brush too hard
The timer in handle lets you know when to switch to other parts of your mouth
Cons
The vibration to tell you to switch to another part of your mouth stops the brushing for an instant

NiMH battery is inefficient and requires daily recharging
Too noisy and vigorous for some people
---
6. Electric Toothbrush Clean as Dentist  Sonic Toothbrush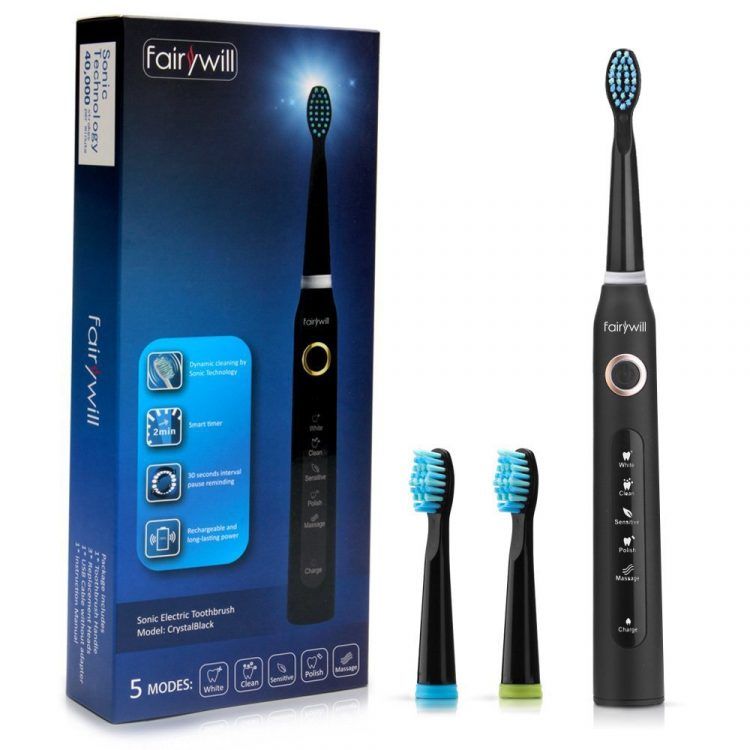 Feel like you just left the dentist's chair and a thorough cleaning every morning with this powerful, professional feeling brush from Fairywill. This brush delivers 40,000 strokes per minutes for a powerful clean. You will see healthier teeth and gums in two weeks if you've been using a manual toothbrush.
This brush is advertised to last five years and offers a year warranty and 180-day money-back guarantee, so you can put your mind at ease when buying this brush. The charge lasts four hours for 30 days of use between charges. A timer encourages you to match dentist recommendations while five modes allow you customizable clean.
Pros
1-year warranty and 180-day money back guarantee

Charge lasts four hours
5 modes for customized brushing
Cons
Head can be prone to breaking off

Easily takes on water and shorts
Battery only works well for about six months
---
5. Philips Sonicare Essence Sonic Electric  Toothbrush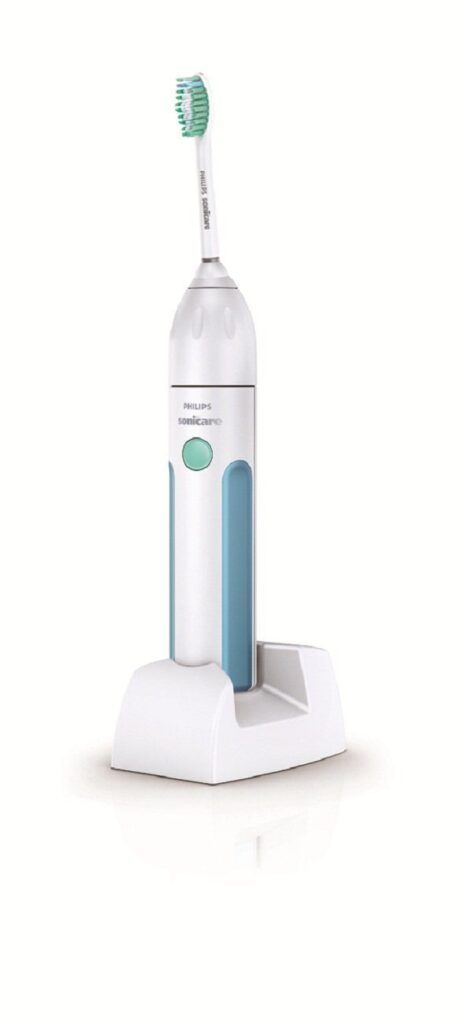 This functional toothbrush by Philips removes twice the plaque than a manual toothbrush can. The patented technology allows for dynamic fluid action to clean along gums and between teeth. This toothbrush can be left on the charger all of the time for a constant charge.
If you don't want to leave this brush on the charger, it can go about two weeks between charges. A two-minute timer helps you to meet the dentist recommendations for how long to brush. Reminder bristles fade as they get old so you know when it is time to change brush heads.
Pros
Dynamic fluid action to clean the gum line and between teeth
Leave in charger or charge will last two weeks
Reminder bristles fade to tell you when to change the brush head
Cons
Catches gunk and develops mold easily
Too powerful for some people, and no settings to adjust
Water seeps into the unit
---
4. Oral-B Vitality Floss Action Electric Toothbrush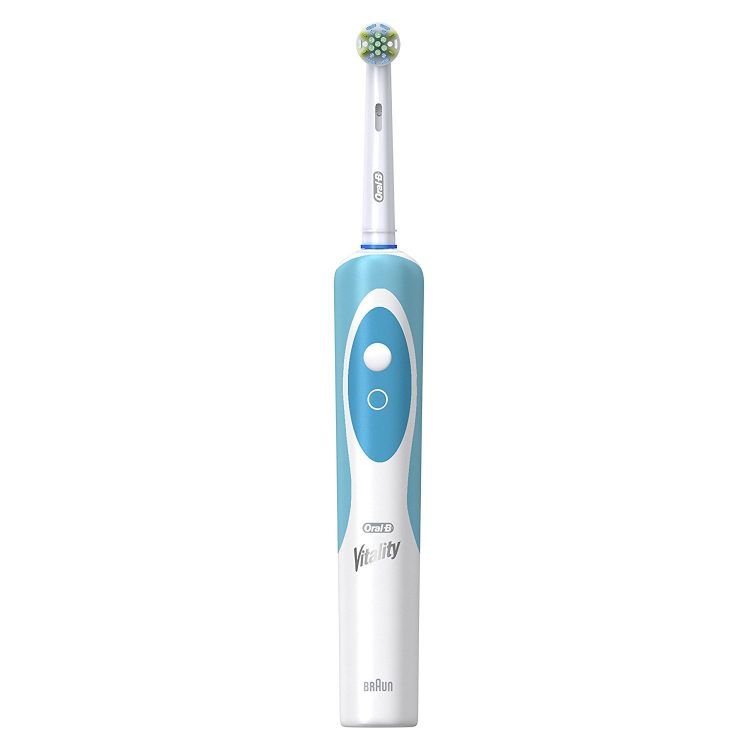 This toothbrush by Oral-B offers micropulse bristles to clean deep into the spaces between teeth with unique flossing bristles. The round head is designed for tooth by tooth cleaning, so each tooth is individually cleaned to perfection. A two-minute timer helps you brush to the doctor recommended time.
This package comes with two brush heads, but you can choose from a variety of replacement heads to meet your exact needs. Note that you must charge this toothbrush for 24 hours before using it.
Pros
Round head designed for tooth by tooth cleaning

Two-minute timer to help you brush to dentist recommendations
Replace brush head with a variety of choices for a perfect fit for your needs
Cons
The hard brush can irritate gums and no sensor for pressure

Hard to close back up after battery replacement
Bristles fall out of the head
---
3. Oral-B Pro 1000 Electric Power Battery Toothbrush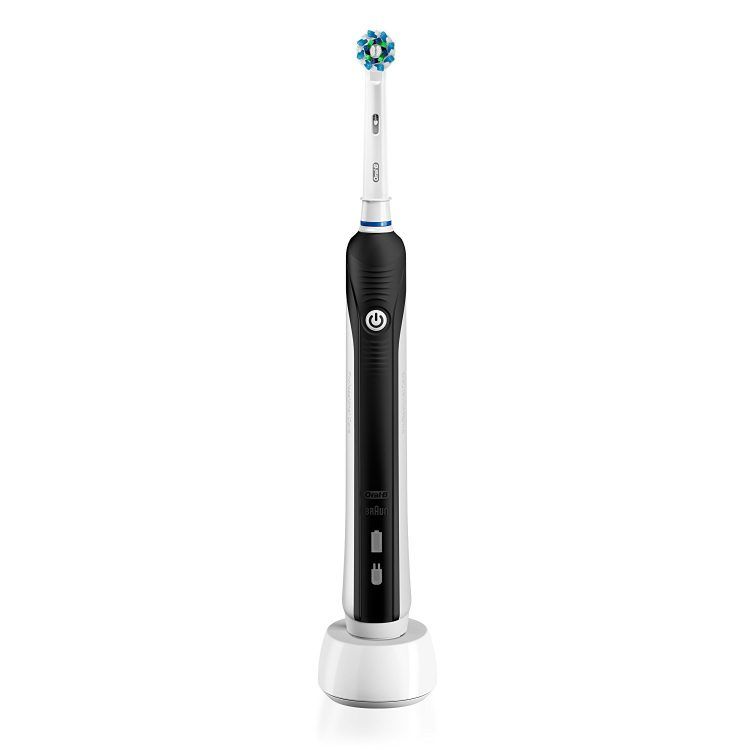 This high-tech looking toothbrush by Oral-B offers 300% more plaque removal at the gumline than a traditional toothbrush. The powerful 3D brush rotates, oscillates, and pulsates to break up and remove plaque.
This brush can sense when you brush too hard to prevent this common brushing problem. A built-in timer pulses to tell you to change to a different part of your mouth every 30 seconds. Choose from Oral-B's vast array of heads to choose the perfect head to fit your needs.
Pros
The 3D brush  rotates, oscillates, and pulsates to break up and remove plaque

Sensor to tell you if you brush too hard
Built-in timer to tell you when to switch to another part of your mouth
Cons
The battery is not replaceable and will last less than a year

Very loud compared to some other brushes
Only one setting
---
2. Philips Sonicare Healthy White Electric Toothbrush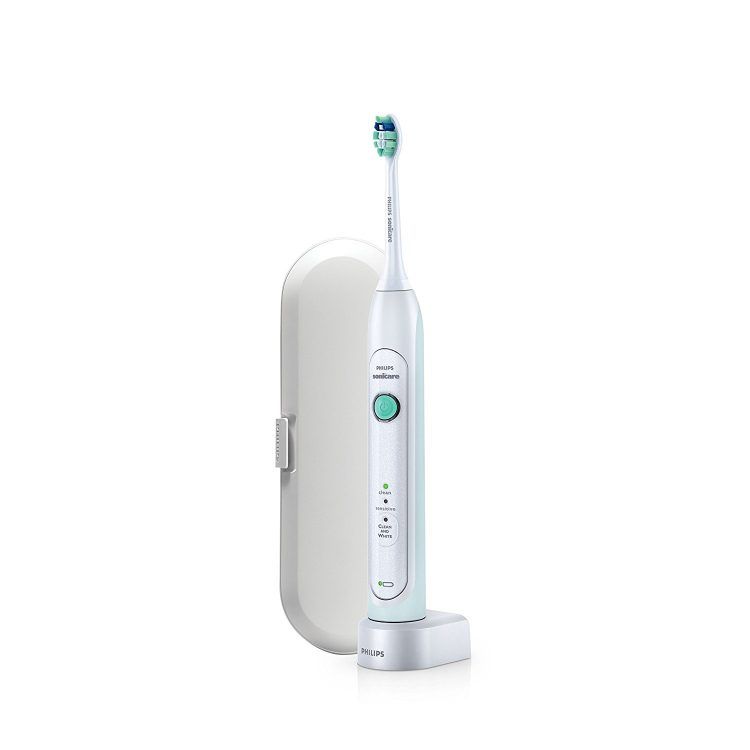 This toothbrush by Phillips is recommended by dentists and has been well-known for years. This toothbrush can whiten your teeth by up to two shades in two weeks. The powerful sonic technology cleans deep between teeth and into gum line for effective cleaning.
Three modes let you choose what you want in a cleaning. Timers let you know when it is time to switch to another section of your mouth and when the dentist recommended two minutes is up.
Pros
Whitens teeth in only two weeks

Three modes for customized cleaning
Timers for sections and overall brushing time
Cons
On/Off button is hard to push

The switch is for modes and for on/off and is difficult to use
Too powerful for some people on all modes
---
1. Oral-B Pro 7500 Electric Toothbrush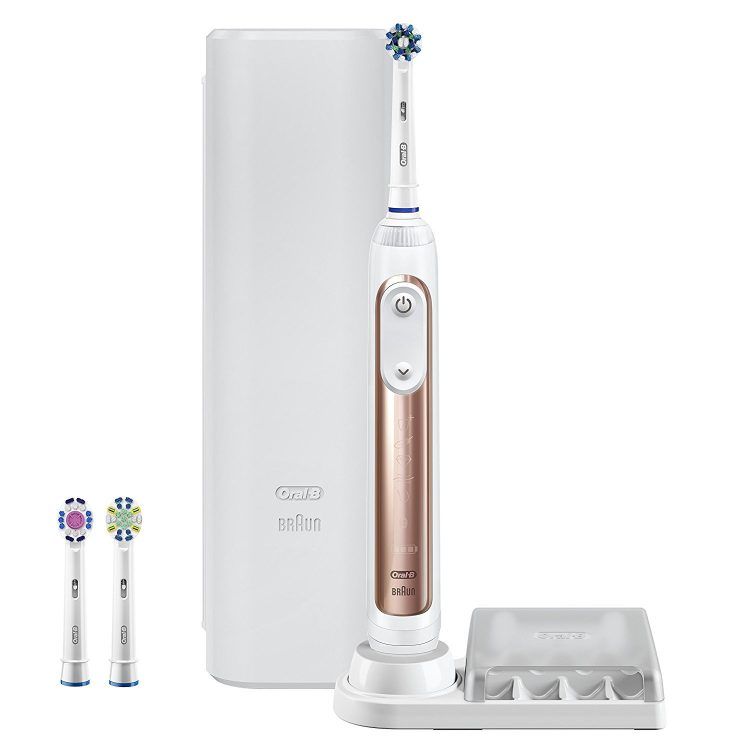 This really elegant toothbrush by Oral-B offers stronger teeth and healthier gums for life. Oral-B offers a programmable 360 SmartRing with LED lights so your brushing experience will be customized. The 3D action rotates, pulsates, and oscillates to remove plaque by breaking it up.
This toothbrush is rechargeable and offers five modes for customized cleaning. The charger in the handle pulses every thirty seconds to tell you when to switch to another area of your mouth.
Pros
Personalize your brushing experience with colored LED lights 

The 3D brush  rotates, pulsates, and oscillates to remove plaque by breaking it up
Rechargeable with five modes to choose from
Cons
Brushing action is too powerful for some people

Very loud compared to other brushes
Why Should You Make The Switch To An Electric Toothbrush?
If you've ever looked at the price tag on an electric toothbrush, you might not have understood why you should pay more for a battery-powered toothbrush. However, there are lots of advantages to having an electric toothbrush versus a standard brush. Here are a few of the benefits:
Healthier gums and teeth
The truth is, you might not be brushing your teeth as thoroughly as you think. The reason being is because standard toothbrushes don't always remove all of the tartar and plaque between your teeth. However, the force that electric brushes provide can reach further in the crevices of your teeth. They also move in a circular motion to help remove more build up. 
Combats Against Gingivitis and Gum Disease
Electric toothbrushes are designed to clean your now properly. It gets into the hard to reach areas of your mouth that you can't get to with a manual brush. Brushing your teeth isn't just about warding off bad breath, but ensuring that you have good oral hygiene. Part of having better oral health is making sure that all parts of your mouth are clean— not just the areas that highlight your smile.
It does the work for you
When you use a standard toothbrush, all the scrubbing is up to you. However, electric toothbrushes provide the pressure and speed needed to give your teeth a proper cleaning. Plus, you don't have to worry about whether your teeth and gums will get the cleaning they deserve. Electric brushes make sure every tooth is scrubbed and sterilized. 
Provides longer brushing session
Most people brush their teeth until they assume their mouth is clean. However, most electric toothbrushes have timers that are set to ensure that your teeth are spotless. With that said, electric brushes are great for children who are learning about their oral hygiene and people with braces. Giving your teeth the appropriate amount of time for cleaning will ensure there are no cavities and other oral issues. 
Fights against bad breath
Bad breath is typically due to plaque buildup between teeth. If you don't floss and there is leftover food stuck between the crevices of your mouth, it can lead to tooth decay and ultimately bad breath. Luckily, electric toothbrushes make sure every area of your mouth is free of leftover particles, and it is useful in stripping away plaque and tartar. 
Final Thoughts On Electric Toothbrushes
As you can see, there are several advantages to owning an electric toothbrush. They might cost more, but the benefits they provide are worth it. Not to mention, they save you money in the long run and keep you from needing major dental work down the line. Oral health is just as important as the health of your the rest of your body. Therefore, you should invest in making sure you have the best care available for your gums and teeth.
Which should you buy?
The Oral-B Pro 7500  offers powerful deep cleaning with a sleek, rechargeable toothbrush. Being able to customize your teeth brushing experience is very important, and this toothbrush offers a lot in the way of customization without sacrificing plaque-fighting power.
The five modes allow you to choose how intense your experience will be, while the wide variety of brush heads that Oral-B offers allow you to choose just the right head for you. With this brush you can even customize the LED color, so you won't confuse your toothbrush with someone else's.