These Swedish Butter Cookies are the perfect treat for just having a little "bite" of sweet.  You don't need a cookie press to make these, but they sure are prettier that way!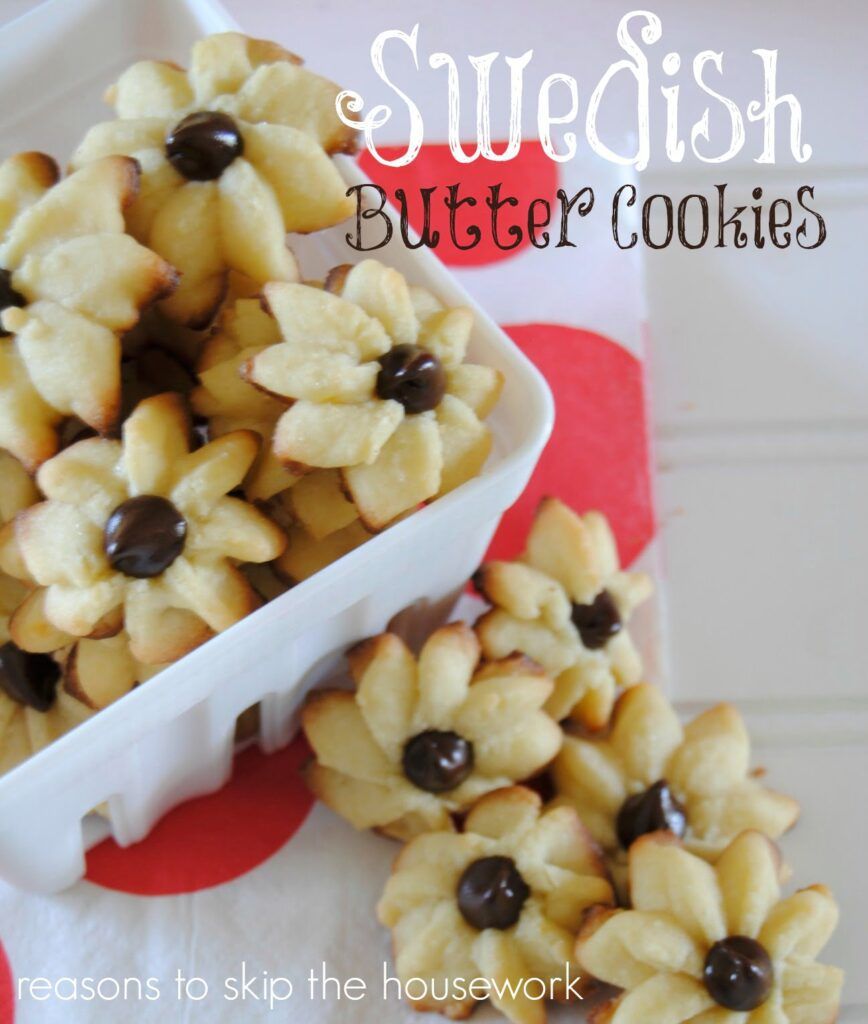 Ingredients
8 eggs
2 cups salted butter, softened
1 cup white sugar
1 1/4 teaspoons almond extract
4 cups all-purpose flour
Instructions
First, hard boil your eggs and let them cool.
Peel eggs, separate yolks from whites. Sieve or finely grate yolks.
Reserve whites for another use.
Preheat oven to 400 degrees F (200 degrees C).
Line a baking sheet with parchment paper.
Beat the butter and sugar with an electric mixer in a large bowl until smooth.
Beat in the egg yolks and the almond extract.
Slowly mix in the flour, just until well mixed.
Use a cookie press to press cookies onto prepared baking sheet.
Bake just until the edges begin to brown, 8 to 10 minutes.
http://www.reasonstoskipthehousework.com/swedish-butter-cookies/
As soon as the cookies come out of the oven, I placed one chocolate chip on each cookie to get my chocolate fix!  You could use nuts, granola, or a variety of other goodies to make these fun bite sized treats!  To add holiday festiveness, you can add food coloring to the dough for red, green, or pink cookies!  So many varieties!