Today, I'm welcoming Kendra Thornton to the blog. Kendra Thornton is a long time travel expert who has been packing her bags and traveling the world since she was 3 months old!
She has been featured as an expert in family, luxury and adventure travel for FOX News, ABC, CBS, NBC, and CW networks.  She's been to 28 countries on 6 continents, and has been quoted in the news about seasonal travel trends and destinations all over the United States.  As a mom to a family of three, she's a perfect guest here at Reasons To Skip The Housework.

 
Around this time of year in my previous travels, I stayed at the fabulous Fontainebleau, ranked amongst some of the top hotels in Miami and had the pleasure to taste the most delicious shamrock shake to ever pass my lips and tantalize my discerning taste buds.  After visiting Miami, I wanted to take this fabulous smoothie back with me to Chicago to share with friends and family and it was a big hit.  Now with St. Patrick's Day approaching once again, I feel it's my duty to share this delicious treat with the world.
Of course, there are other shamrock shake recipes out there, such as the ones you can find at various fast food establishments.  These are normally just a standard shake, perhaps with a little mint flavoring.  These concoctions are hardly healthy.  The good thing about the recipe below is that, not only is it just as delicious as those less healthier recipes, but it also won't throw your body into fits from its unhealthy ingredients.  Instead, I submit to you the following recipe, which is even tastier than fast food shamrock shakes and has the ever-so-important extra perk of being healthy.
Without further ado, here's the recipe for this awesome and healthy shamrock shake.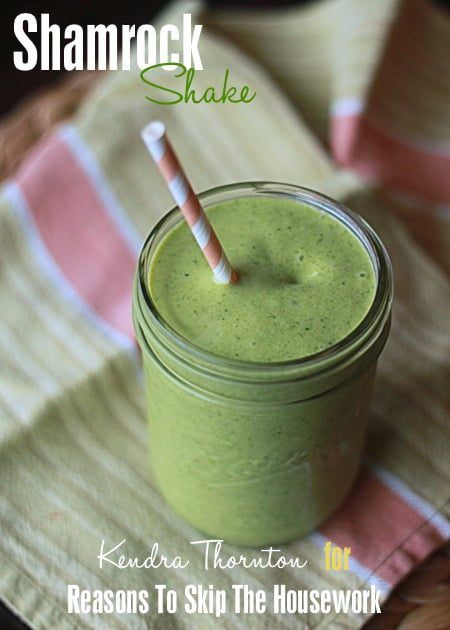 Shamrock Shake
Shamrock Shake - Healthy Paleo Version
Ingredients
- 1 can of coconut milk (you can substitute 1¾ cups of any type of milk if you prefer
- 1 avocado, peeled and with the seed removed
- 2½ - 3 tablespoons of pure, raw honey (you can also substitute another sweetener of your choice here if you'd like)
- 1 cup of ice
- 1 tablespoon of pure vanilla extract
- 1 teaspoon pure peppermint extract
- Green food coloring (optional)
Instructions
Place all of the ingredients into a blender, and blend until smooth. If you want to make the smoothie even more festive, you can add in the optional green food coloring, though it's not strictly necessary, as the drink will have a distinctive green tint even without the food coloring.
I hope you enjoy this treat Sunday just as much as my family and I do…enjoy and Happy St. Patrick's Day!