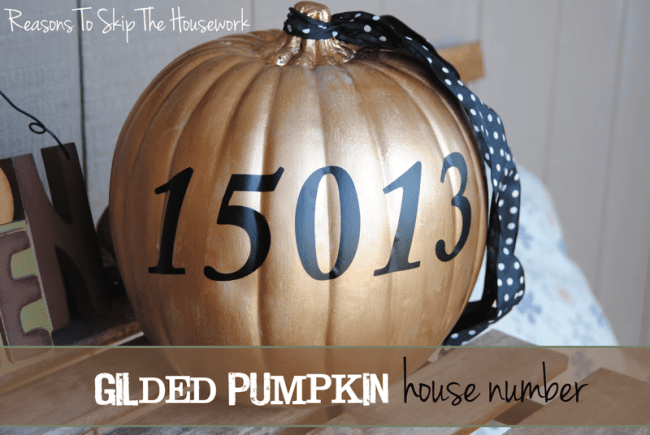 My latest addition to my Fall Decor was this house number Gilded Pumpkin for our front porch.  It's one of those ideas you'd never think of if it weren't for Pinterest!
This really only took me about 20 minutes start to finish to create, and it added a little extra to my boring OLD Halloween sign that has been up year after year!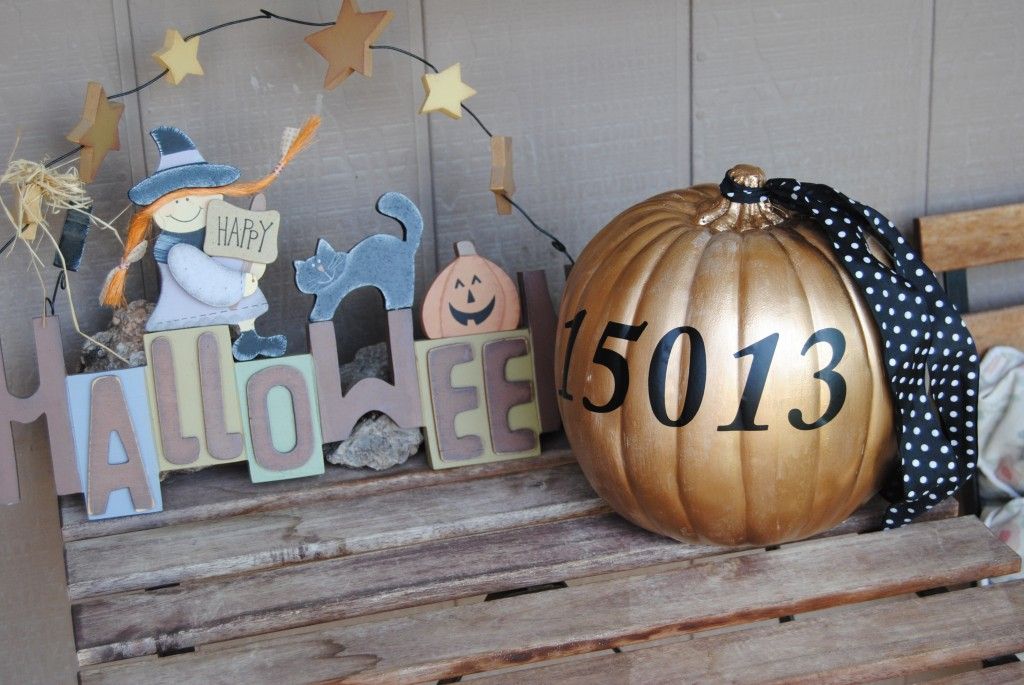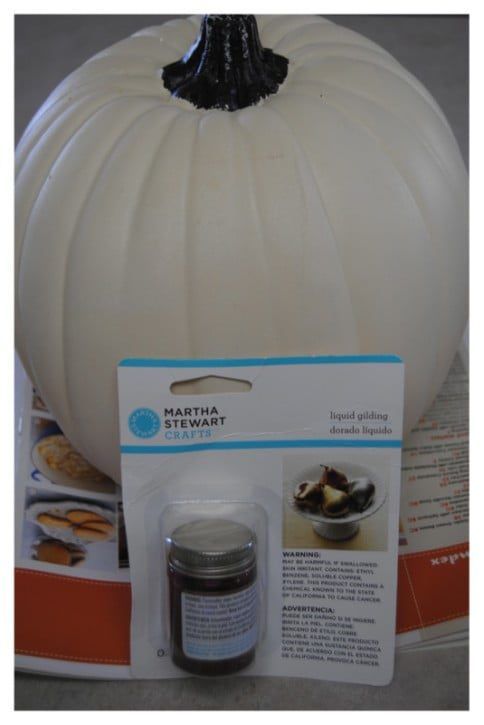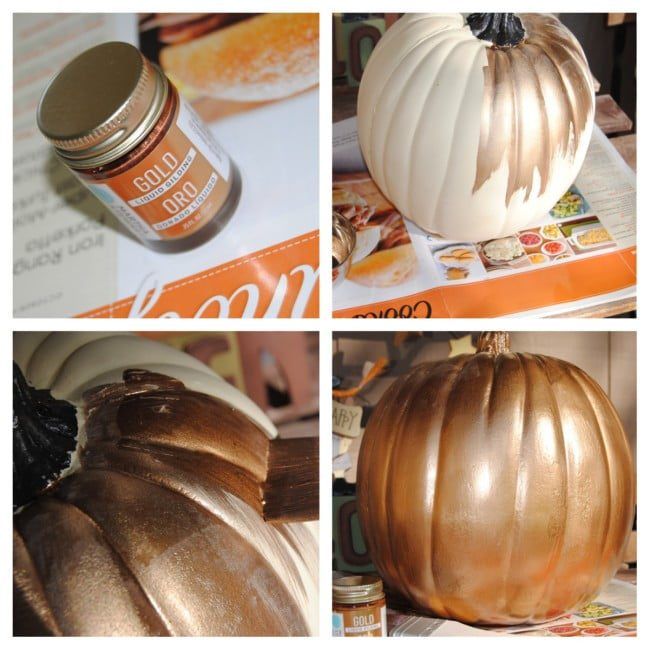 I only needed on coat of paint – but two might have made it a deeper gold!  Wrap on a little ribbon from your stash and you've got decor that can stay out through Thanksgiving!
Now, I'm looking all over the house for other things I can use this technique on.  One day my hubby is going to return home and find the whole house gilded!